Vacationing at Walt Disney World isn't cheap.  It's nice to know that there are things you can enjoy in your down time from the parks that won't add to your vacation expenses.  Today I'd like to share with you and your family our family's top five things to do at The Walt Disney World Resort that are free for all guests to experience.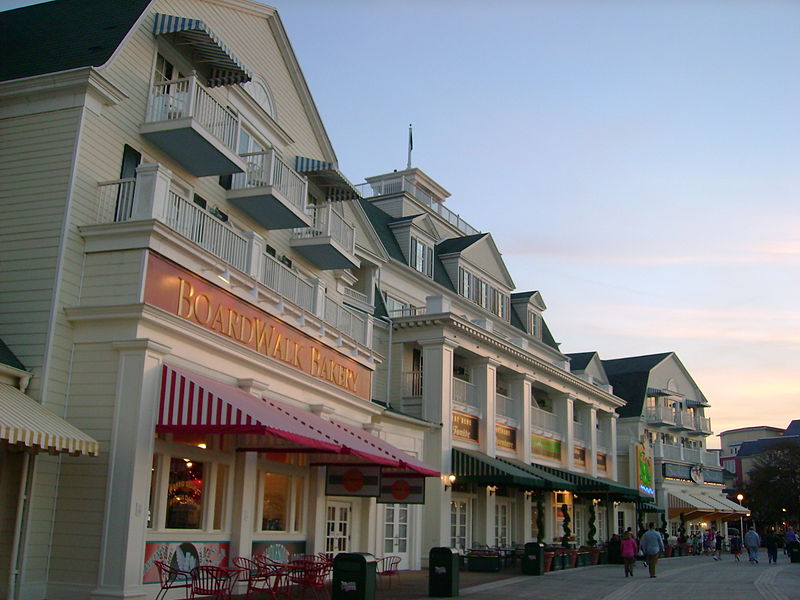 1. Disney's Boardwalk Entertainment
Varying from day-to-day, you will often find jugglers, magic shows and other street entertainment while walking along the Boardwalk.  Our favorite time to visit Disney's Boardwalk Resort is in the evening.  When Epcot's world-famous "Illuminations" show fills the night air with a beautiful display of fireworks you can see the fireworks from the Boardwalk.  If you'd like to explore Disney's Boardwalk, and you're staying on Disney property, you can get there by taking a bus to the Disney Hollywood Studios.  To the right of the park's entrance you'll find a boat launch, which can take you to Disney's Boardwalk Resort.  If you'd like to walk to the resort instead of taking the boat, there is an illuminated path to stroll along.   If you'd prefer to drive there, you'll find Disney's Boardwalk Resort located in the Epcot Resort Area.  At the security gate of the resort, let the officer know that you'd like to check out the Boardwalk's entertainment and he will tell you where you can park.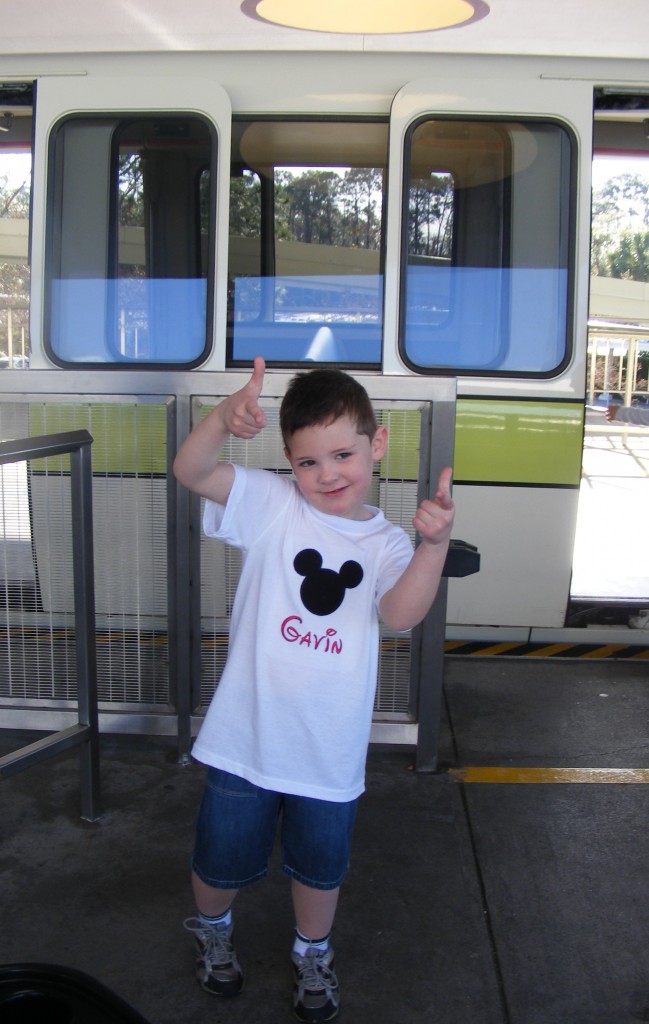 2. The MONORAIL
Riding the monorail does NOT require a theme park ticket.  We love taking a ride on the monorail simply to enjoy the sights.  The monorail track has two different routes.  In the Magic Kingdom Resort area the Resort Monorail will stop at The Magic Kingdom, Disney's Contemporary Resort, The Transportation and Ticket Center, Disney's Polynesian Resort, and Disney's Grand Floridian Resort and Spa.  If you get off of the monorail at the TTC you can hop the rails over to the Epcot monorail route.  The kids love to ride and look out the window.  I enjoy getting off at the different resorts to check out themed décor and of course, their shops!  Warning, the shops may result in spending…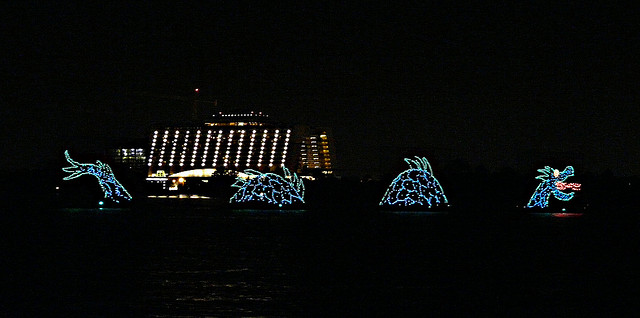 Photo credit: auntie rain / Foter / Creative Commons Attribution-NonCommercial-ShareAlike 2.0 Generic (CC BY-NC-SA 2.0)
3. Electrical Water Pageant
The Electrical Water Pageant has captivated guests with its beautiful pageantry of lighted floats synchronized to a fun musical score since 1971.  I remember seeing it as a child during the 1980s when my family stayed at Disney's Fort Wilderness Campground.  Now when I visit WDW with my family, we often watch the show at Disney's Contemporary Resort or Disney's Wilderness Lodge. Regardless of where or when I've watched the dolphins dance across the water or saw the Crocodile chomp away, it's always magical.   Every evening the parade performs in six different locations on the two waterways located in the Magic Kingdom Resort area, Bay Lake and the Seven Seas Lagoon.  This would be a perfect show to catch if you're visiting resorts off of the monorail loop one evening.  As a reminder, there's no cost to watch the pageant!  To find out more information about the pageant, such as show times and locations, please visit the link below.  It will take you directly to the Electrical Water Pageant page on Walt Disney World's website.
  https://disneyworld.disney.go.com/entertainment/magic-kingdom/electrical-water-pageant/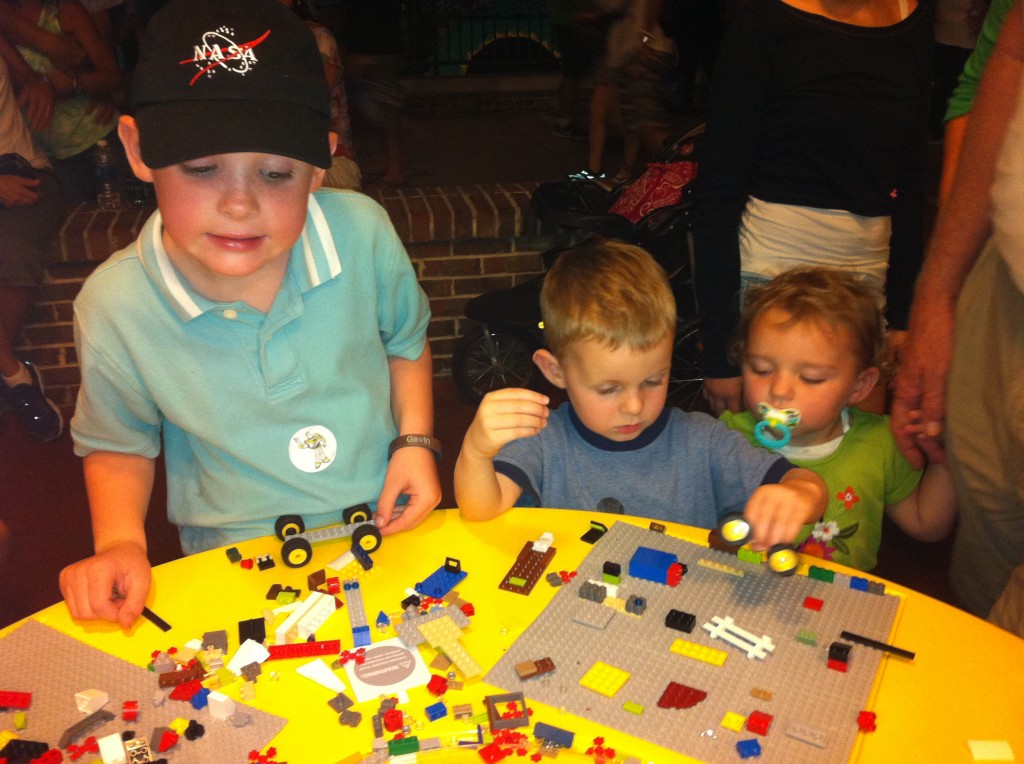 4. The Lego Store at Downtown Disney
My son LOVES this place.  Located outside of The Lego Store at Downtown Disney is a wonderful Lego construction area for kids to create their own race cars and then put them to the test against each other.  The photo above of my son and nephew building their cars, shows an example of one of the several tables with Lego building supplies that are stationed through the common area.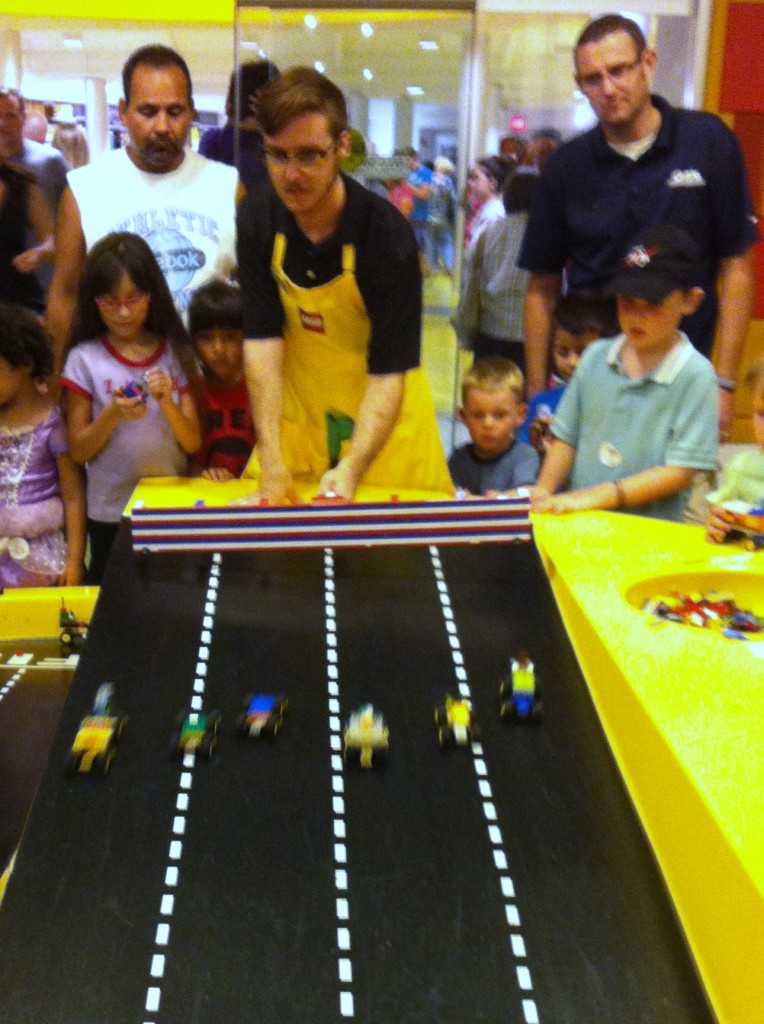 I apologize for the poor quality of the Lego Store images.  They were last-minute photos with my cell phone.  Regardless, I think you can see from these photos, this is serious business for the little builders.  They'd race and rebuild and then race again.  No lie, the boys would have played for more than an hour if we did not move them along to another store.
5. Disney's Fort Wilderness Resort & Campground Settlement/ Marina Area
Disney's Fort Wilderness Resort & Campground is truly a gem that is often overlooked when planning at Disney vacation.  There are so many fun and unique activities that you can do at this resort that I'd highly recommend all Disney vacation planners to take a look at this resort's line up of fun experiences.  However, today I'd like to share with you the "free" activities that we like to experience at The Fort.
A Disney vacation can be, at times, overwhelming to small children.  Midweek during our vacation we always plan a couple hour excursion during the day to Fort Wilderness.  When in the Magic Kingdom Resort Area the best way to get there is by boat, the boat ride alone is wonderfully relaxing.  Then when we dock at the marina we head to the playground.  It's simple, with a few swings and a climbing area, but it's just what a little Mouseketeer needs to have a bit of down time.  Each time we visit we go during the day in the middle of the week, so there's hardly any resort guests around.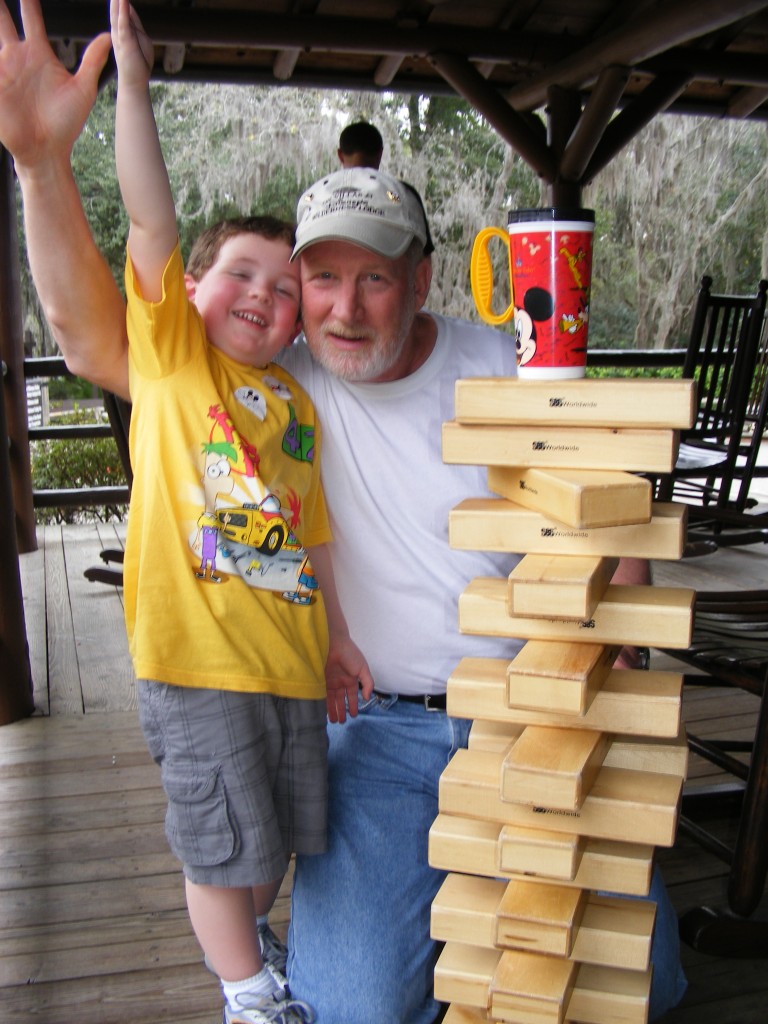 Within the Settlement area is ton of things to experience.  To name a few, you can visit the Tri-Circle-D Ranch Stables to see ponies and horses, shop at The Settlement Trading Post (obviously this could cost you some money) or check out the Fort's restaurants (again you may end up opening your wallet.)   Our family believes that hidden inside The Settlement area is the Fort's hidden gem, Trails End Restaurant.  We've often eaten there for lunch.  There's no wait time and the food is fantastic.  On the beautiful wrap around porch you'll find games of checkers and building blocks for you and your children to play with.  In the evenings I'm certain they're used by restaurant guests, but during the afternoon, when guests are at the parks the porch is empty and waiting for fun to be had.  Last but not least, enjoy a stroll on the beautiful sands of the marina's beach.  During our walks at the Fort we've even come across an armadillo or two!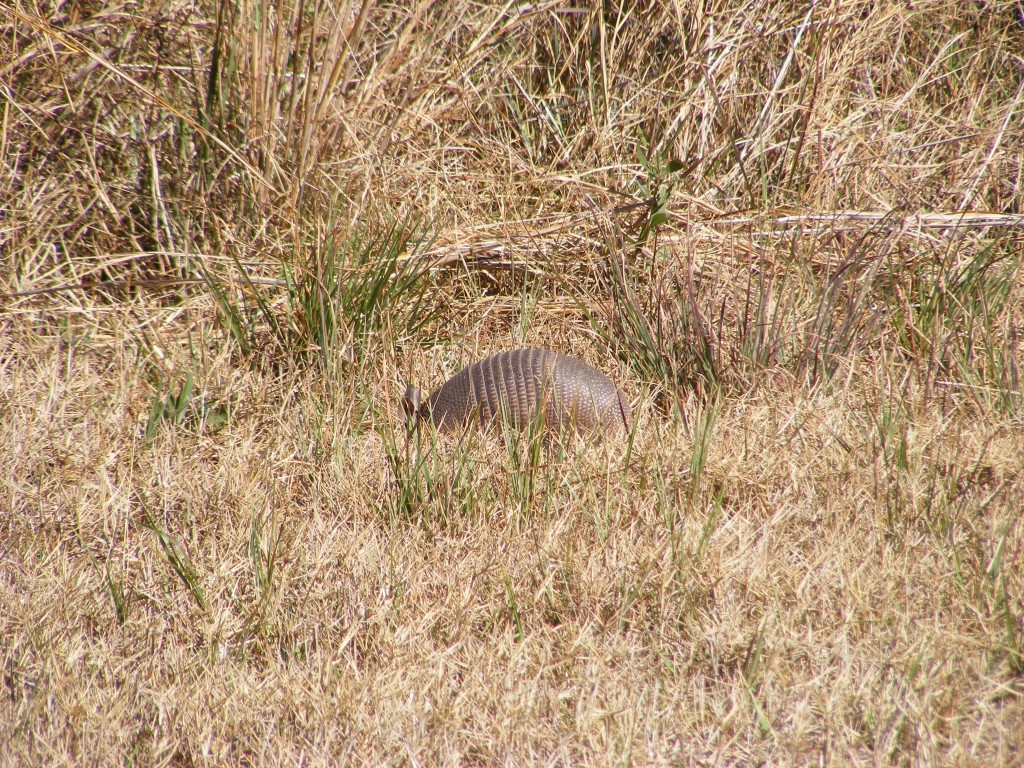 I hope you've enjoyed today's review of my family's top five picks for Fun Free activities at Walt Disney World.  Is there a free activity that you like to do while on vacation at Walt Disney World?  If so, I'd love for you to share!
Have a Fantastic Friday Everyone!