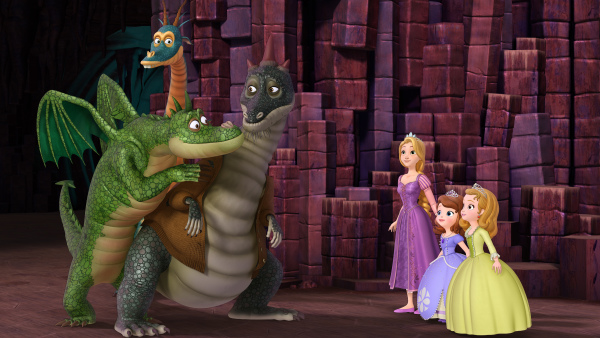 This week on Disney Channel, "Sofia The First" episodes feature Disney Princesses!
Little girls across the country are tuning into Disney Channel this week to catch up on "Sofia The First" episodes featuring their favorite Disney Princesses.  Ariel, Aurora, Belle, Cinderella, Jasmine, Mulan and Snow White have each guest starred on different "Sofia The First" episodes and each episode will be shown this week on Disney Channel.  The princess episode week is all in preparation of this weekend's royal event.
Sunday, November 23rd at 7 pm on Disney Channel, a special family event featuring Princess Rapunzel will premiere! In the prime-time special titled, "Sofia The First: The Curse of Princess Ivy", Mandy Moore reprises her role as Rapunzel, from Disney's hit film "Tangled."
You may be wondering why does the title mention Princess Ivy and not Rapunzel. Take a look at the video link below to find out.
Princess Amber discovers the secret of Sofia's purple amulet and accidentally summons an evil princess by the name of Princess Ivy. With the help of Rapunzel, I have a hunch that Sofia and Amber can work together to save their kingdom.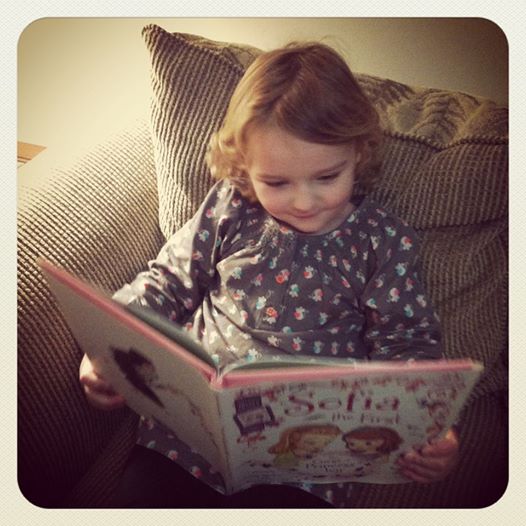 My daughter, Victoria, is so excited about Princess Sofia's latest adventure.  She and I are busy planning a premiere party courtesy of Disney Junior and House Party. I've received a free party pack, including the beautifully illustrated book featured in the photo above.  Disney Junior and House Party gave it us to read to our premiere party guests in exchange for a post sharing all our fun with you.  I'm planning a simple Sofia the First craft idea, various Sofia-inspired snacks and of course story-time, all in preparation of "Sofia the First: The Curse of Princess Ivy!"
I can't wait to share the fun with you this week!
Will your family be enjoying the special Sunday night event too?