Happy Halloween Week Everyone!
One of my favorite things about visiting a Disney Park during the holiday seasons is the festive cupcakes and treats that Disney sells.  While visiting Disneyland Resort I enjoyed seeing the Halloween creations made by Disney's talented Cast Members and as usual, they did not disappoint.  Here's a look at some of my favorites!
Anytime of the year you can find amazing character apples, but I think during the Halloween season the selection is Spooktacular!

As soon as I saw Mickey Mummy treats I wanted to run home and make them!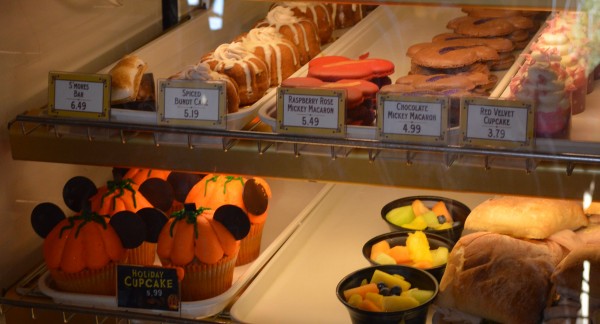 However, first I decided to make my version of these adorable Mickey Mouse pumpkin cupcakes! They were so easy to make. It took less than a half hour for 20 cupcakes. Would you like to make some during this week of Halloween?
My simple version of Disneyland's cupcakes have a marshmallow based icing. I used the "Super-Easy Marshmallow Icing" recipe by King Arthur Flour. You can check out the photo tutorial on how I made the cupcakes, including the icing below.
Gather your supplies. The icing recipe is for 24 cupcakes so that's how many cupcakes I made.  However, I was only able to transform 20 cupcakes before running out of icing.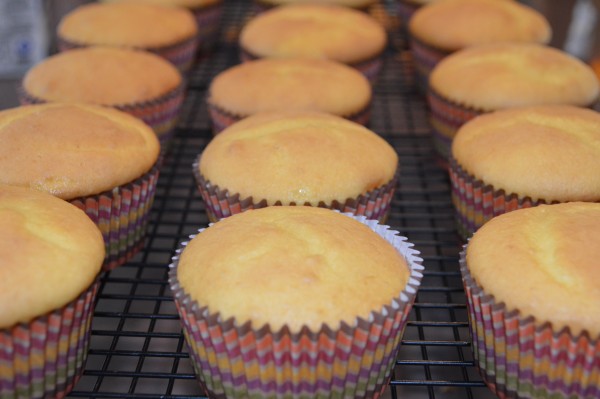 You'll need the recipe for the "Super-Easy Marshmallow Icing" and you can find it here:
Tootsie Rolls (Not Shown Below) are used for the pumpkin stem.
Chocolate wafer melts (Not Shown Below) are used for Mickey's Ears.
Green icing- optional (Not Shown Below) is used to make the leaf.
The photo below shows you the ingredients I used to make the icing: Salt, Vanilla Extract, Heavy Cream, Powdered Sugar and Marshmallows.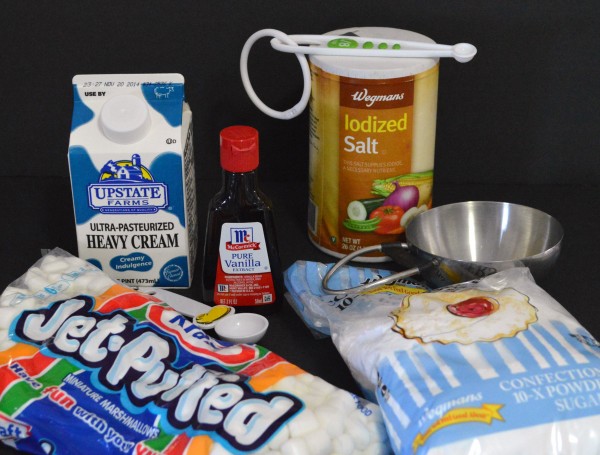 As the recipe states, make sure you continuously stir the ingredients while they are heating or the marshmallows will stick. It took a bit longer than I expected for the marshmallows to start to melt and then all of a sudden it started sticking at warp speed.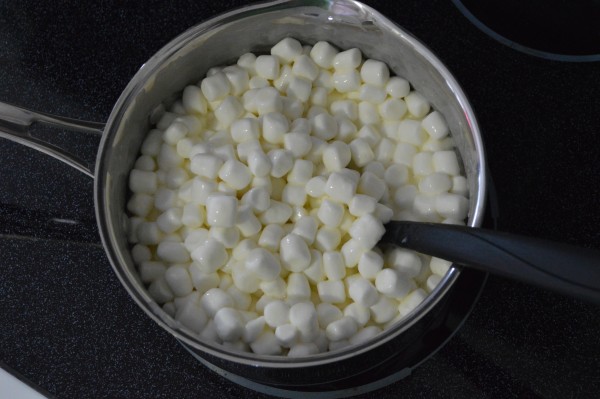 Once the marshmallows, heavy cream, sugar, and salt have blended together this is what the icing looked like.
After I poured the mixture into a large mixer bowl, I added the vanilla AND equal amounts of red and yellow food coloring to create orange icing.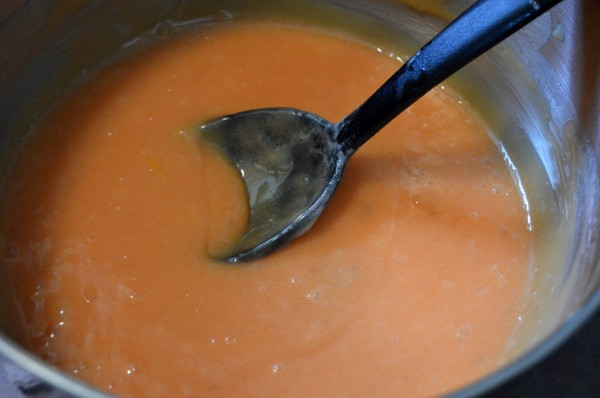 As the recipe suggested, I covered the orange icing and refrigerated it overnight.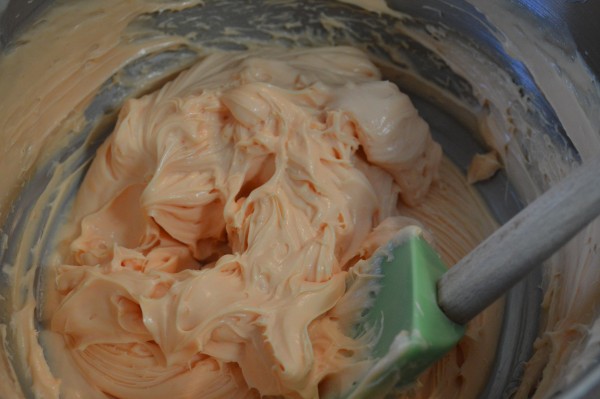 The next day I used my mixer to whip the icing into shape and I was ready to go!

I played around with different icing tips creating different kinds of pumpkin cupcakes.  I found that I liked the Wilton #12 tip's results the best.  I piled icing in the center of each cupcake and covered the center by starting at the cake and meeting the icing at the top.

After covering the cupcake with icing I pushed an unwrapped Tootsie Roll through the center of the icing.

Add a two chocolate wafers for ears and you're done!
Happy Halloween Everyone!