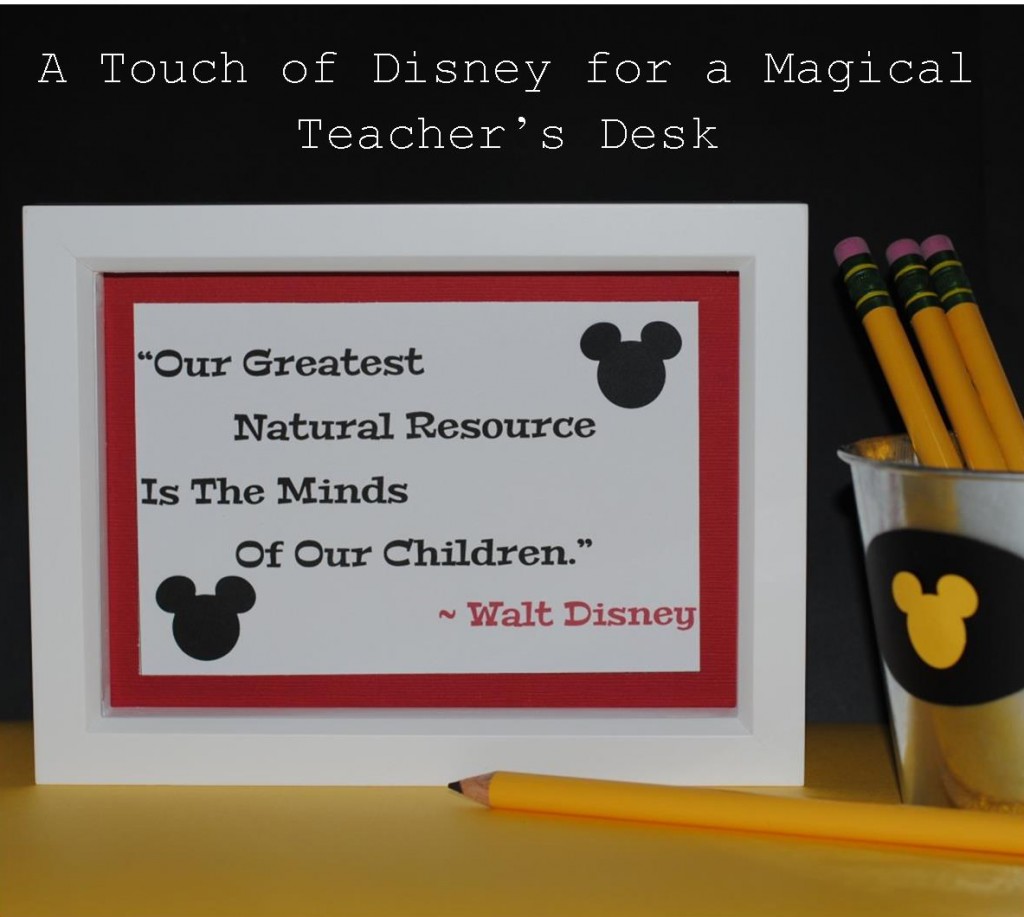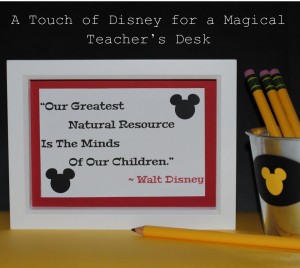 Walt Disney has said so many outstanding inspirational statements during his amazing life journey.   As a gift for my son's new teacher I thought I'd share one of those statements of inspiration.  It's a simple gift and idea, but I believe it speaks volumes about the important role she plays in her students' lives.
To make this gift, I purchased a 5″ x 7″ treasure box frame.  Cut a piece of red scrapbook paper down to 5″ x 7″ and printed out the quote on a standard size piece of white card stock.  I formatted the quote to be 4″ x 6″.  I finished the piece by using my Mickey Mouse craft punch for the two Mickey icons.  With the use of a simple glue stick, I was done!
If you'd like to give your child's teacher a bit of Walt's Wisdom, click on the link below to print out his quote.  The page size is standard 8.5″ x 11″.  The quote is outlined to fit a 5″ x 7″ frame or by cutting the inside line it will fit in a 4″ x 6″ frame.  Enjoy!
Do you have a favorite Walt Disney Quote that you think would be perfect for a teacher?  Please share!