Everyone Knows that Jack Skellington is The Pumpkin King.  Today I gave Jack an additional title, The Brownie King.
Lately I've been making cupcake after cupcake but this weekend my son asked me for brownies.  With his adorable freckled face and two big new teeth coming in front and center, how could I say no?  Halloween is less than two weeks away and pumpkins surround us in our home, why not make some Brownie Pumpkin Kings?  If you know a fan of the Pumpkin King, why not surprise them this Halloween with a special treat?  Here's the easy tutorial for you to follow.  In addition to brownie mix, you'll need cookie pop sticks, white and black icing, and a drawing tip and decorator bag.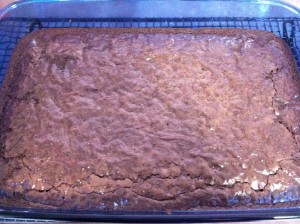 Using a 13″ x 9″ pan, sprayed really well with non-stick cooking spray, bake your brownies as suggested on the box.
Once the brownies are done, allow them to cool for an hour.
After cooling for an hour, place the brownies in the freezer for a half hour.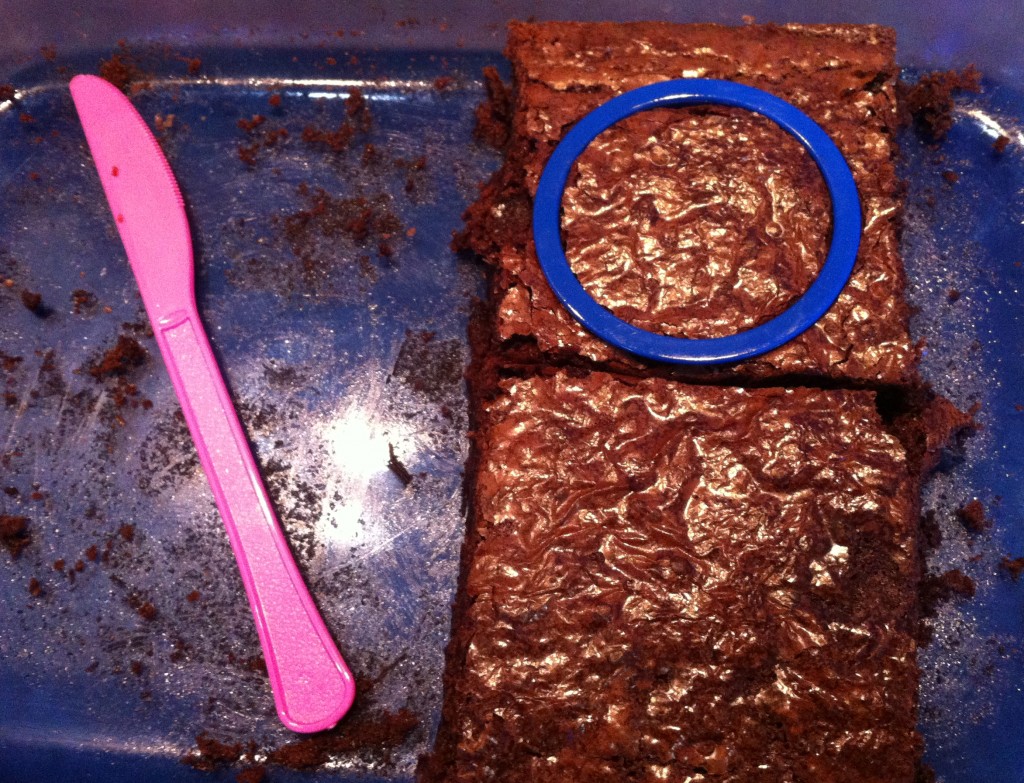 Using a paper towel with olive oil coat the base of a circle cookie cutter.  Press the cookie cutter into the brownie.  To remove the brownie cut around the circle using a plastic knife.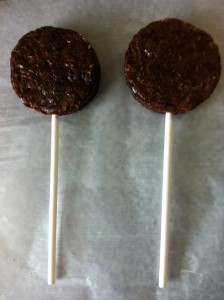 Place each brownie cut out on a wax paper lined cookie sheet.
Insert a cookie pop stick in the center of each cut out.
Place the brownie pops back into the freezer for an additional 15 minutes.
While the brownie pops are still cold, cover the brownie with white icing.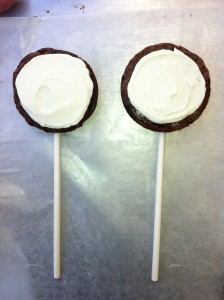 Using black icing in a decorator bag with a writing tip, draw on Jack's classic face.  It's easier to draw his mouth with a very small writing tip opening.  I did not have a small tip, but used what I had to get them done today.  Don't forget, my son was waiting for brownies!
As a finishing touch, I added a little bow tie.
I hope you are having fun creating spooky treats this Halloween season. If you've made any Disney Inspired Halloween treats, I'd love to see them!   I have at least one more villainous treat to share before Halloween night!