Wouldn't it be great to have a Disney topiary in your home's landscaping?
I've always admired Disney's beautiful topiaries found throughout the Walt Disney World Resort. These living sculptures bring the grounds to life.  They're part of what makes a vacation at Disney feel magical.
The weather this winter season in Pennsylvania, as with most of The United States, has been horrible.  This week is continuing in the same pattern as the rest of the winter.  On Wednesday school was cancelled, so the kids and I decided to bring a bit of Disney magic into our dining room.  We started our own Mickey Mouse topiary.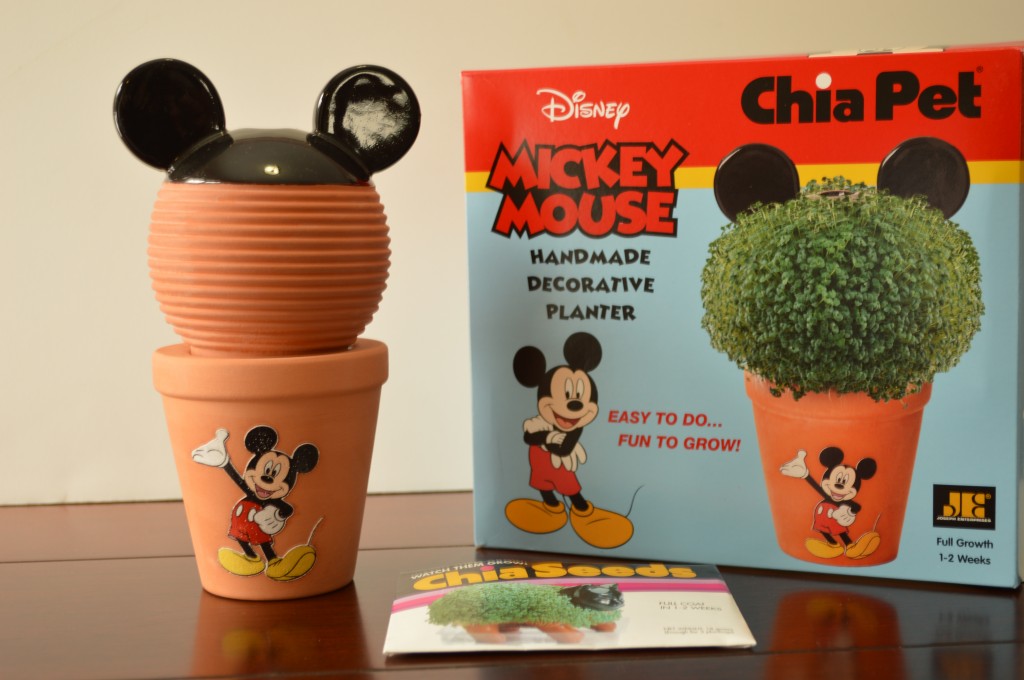 Gavin received this Chia Pet kit for Christmas from his grandparents.  If you're wondering where to buy one, my mom purchased Gavin's kit at our local CVS store.  We thought this day would be a perfect day to try our hands at a bit of horticulture.  I've never tried to grow a Chia Pet and wondered how well they'd work.  If you like to see the process, check out our photos.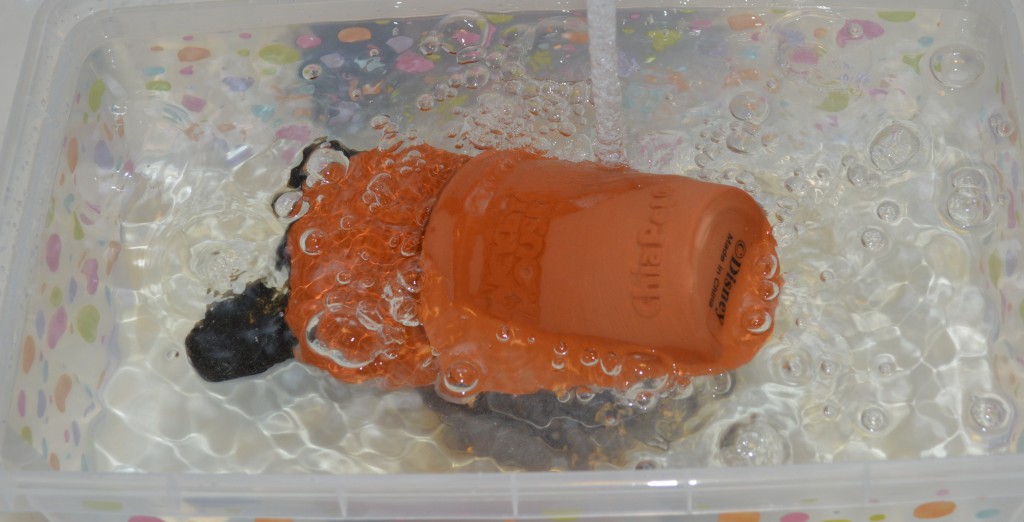 First we submerged the Chia Pet in a tub of water for an hour.  The entire "pet" wouldn't stay under the water.  I'm assuming that's how it was supposed to be, but the directions didn't tell us that.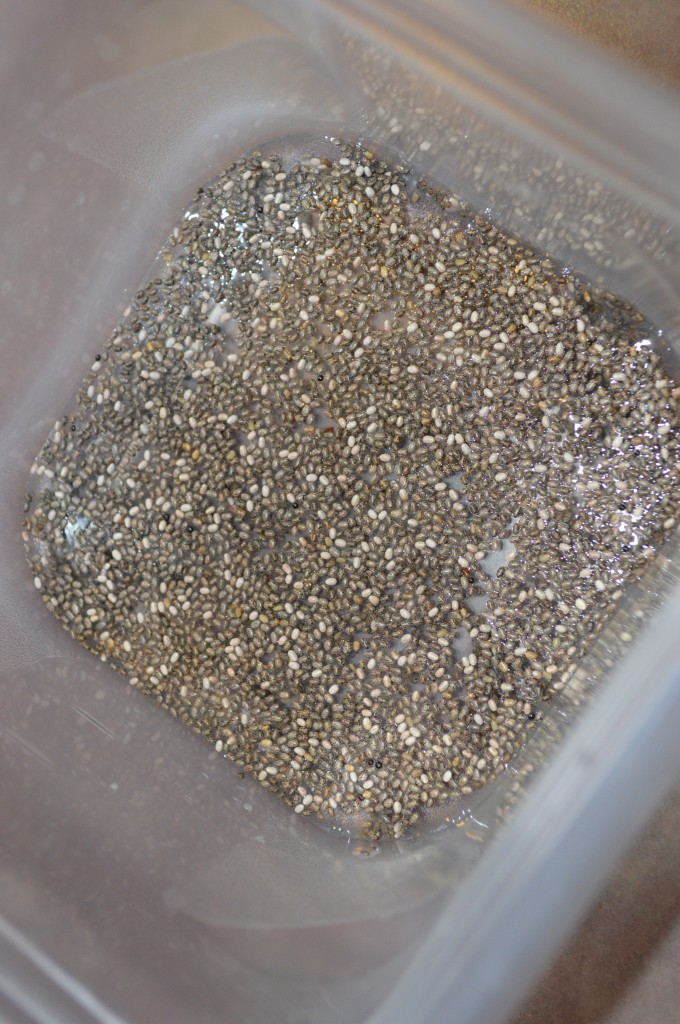 While the planter was soaking, you mix 2 teaspoons of the seeds with 1/4 cup of water.  They sit for an hour also.  Eventually the consistency of the mixture will be a watery gel.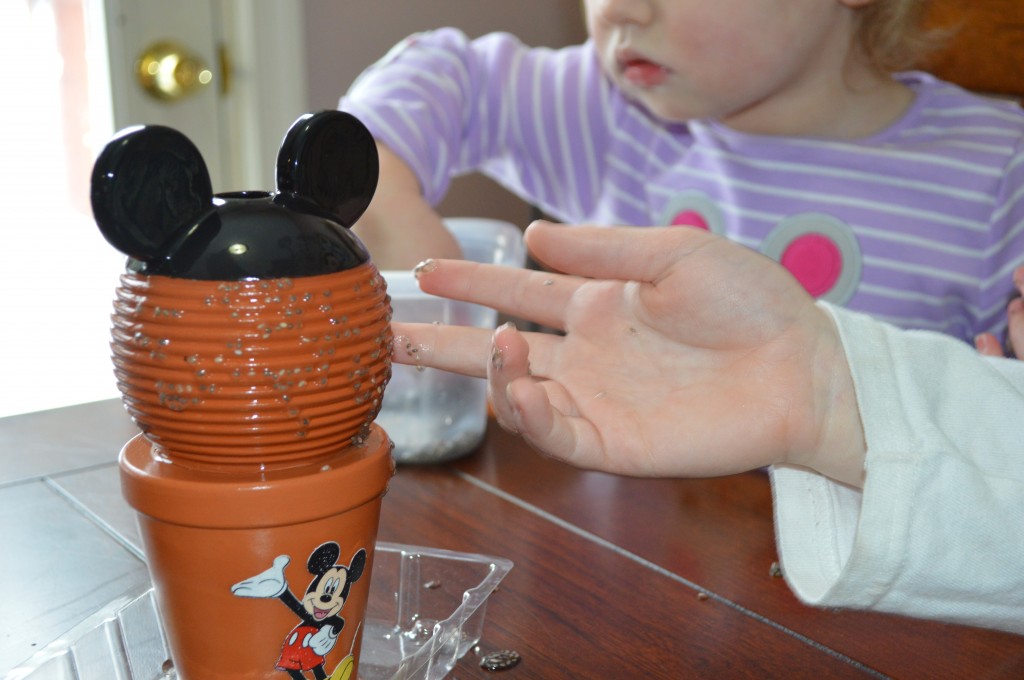 After the hour ended, we filled up our Chia pet planter with water, placed it in the plastic tray that was included in the kit and then the kids got to work.  They loved it!  What a mess we had making our topiary!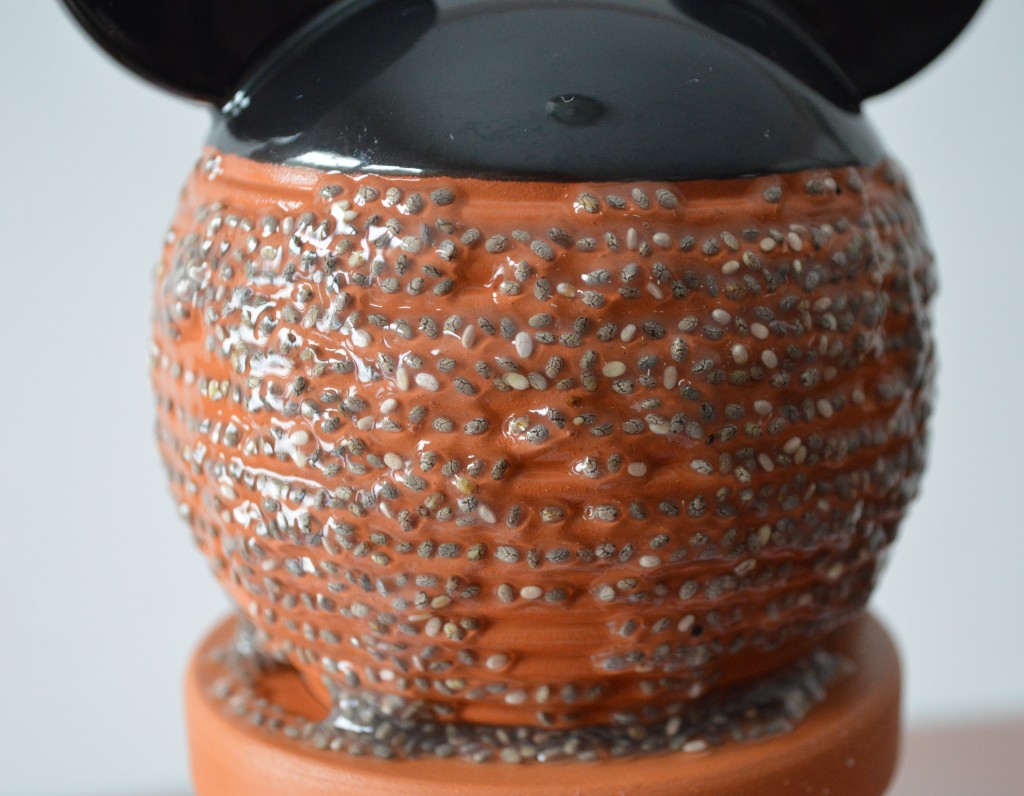 Here's a close up look at the finished piece.  Now we have to water him and HOPEFULLY we'll have our very own Mickey Mouse topiary in our dining room!  The paperwork says that within three days it should begin to grow.  I promise to give you all an update next week.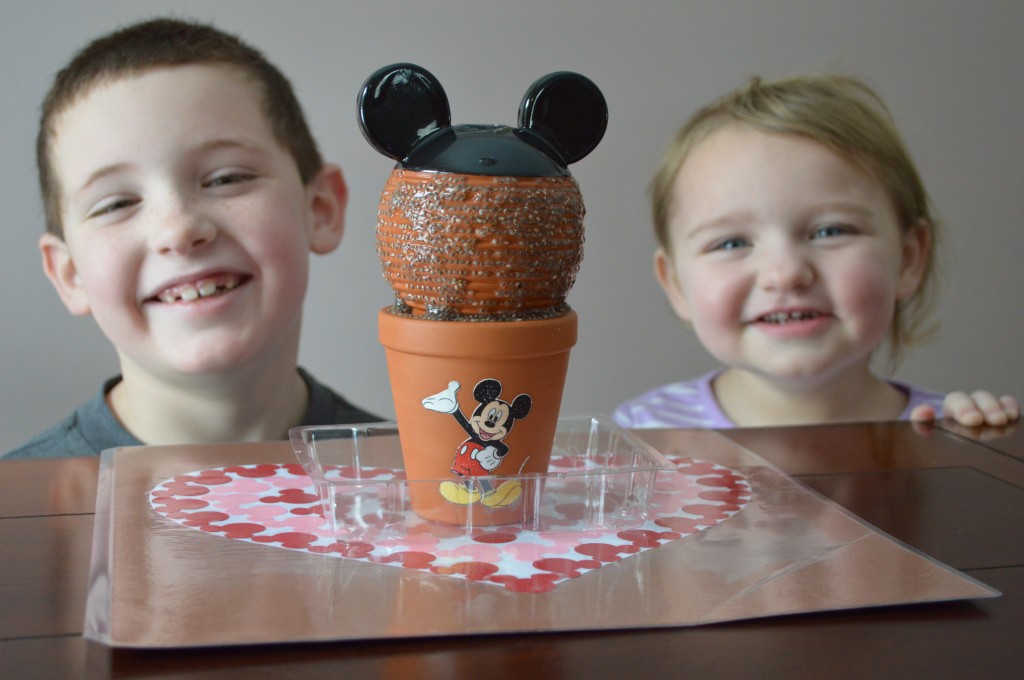 This was our first attempt to make a living sculpture of our pal.  However, for my daughter and nephew's Mickey and Minnie themed birthday party, my sister-in-law and I decided to make a Mickey-Inspired and Minnie-Inspired ribbon topiary for the guests' tables.  If you'd like to stick to crafting and want to leave the seeds to someone with a green thumb, below the photo you'll find a link to the post where you can see the steps to make this ribbon topiary.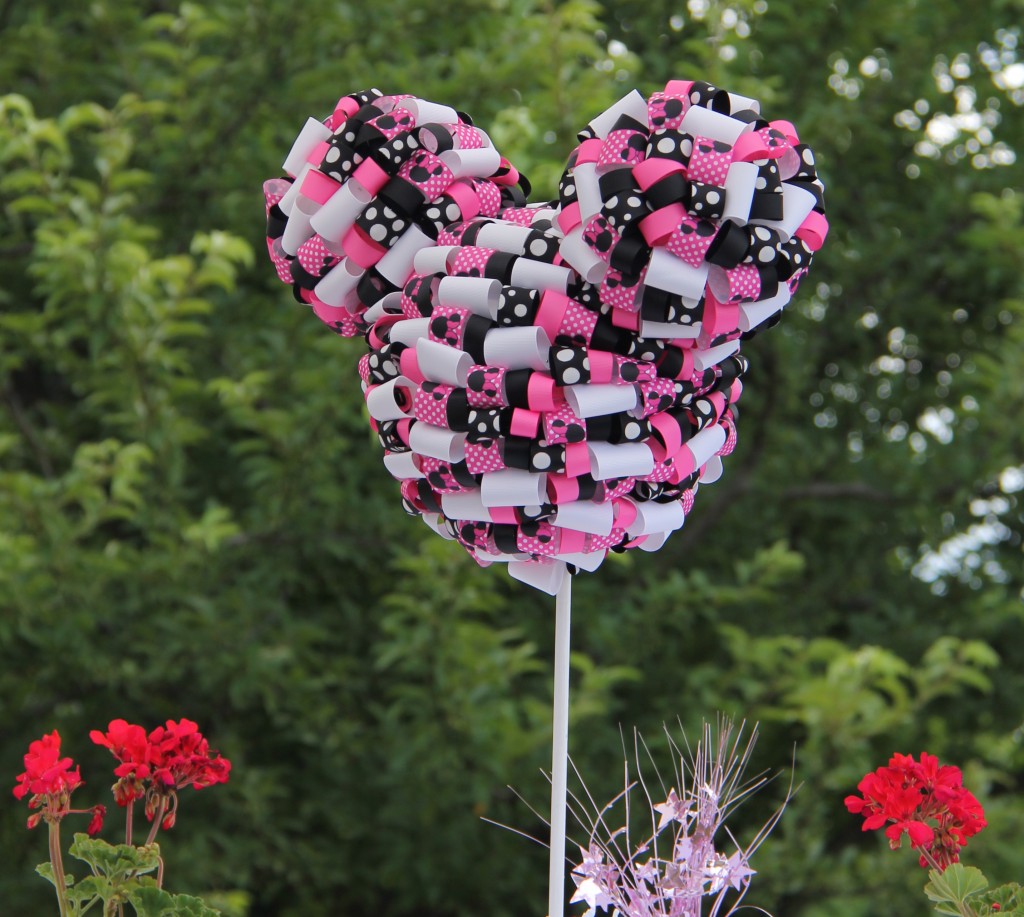 http://www.mouseearsmom.com/2013/08/01/mickey-mouse-topiary/
I hope you have a magical day!