Look close in this photo and you'll see a Disney Prince and Princess.
(Hint:  They're on the glasses!)
The number one day of the year that couples get engaged is Valentine's Day.  With Valentine's Day behind us, now is the time when "brides and grooms-to-be" start thinking about planning their weddings.  This May, my husband and I will celebrate our ten year anniversary.  I can't believe how time flies!  Looking back on our planning process I remember how important it was to me to have Disney touches sprinkled throughout our day.  Gary and I met while working at Walt Disney World.  I often tell people that I met my Prince Charming at Disney and took him back to Pennsylvania!  So of course, when deciding on a theme for our wedding, I looked no further than the movie Cinderella.  Like most little girls, I spent many of my childhood days dreaming of being Cinderella and marrying my Prince Charming.  Since my fiancé didn't have the same childhood connection to Cindy, I kept the Disney references understated.  I wanted to accent the day with Disney, not make the day into a spectacle of Disney pageantry.  Today I thought I'd share with you the simple Disney-Inspired wedding touches from our wedding day.
Disney-Inspired Ceremony Touch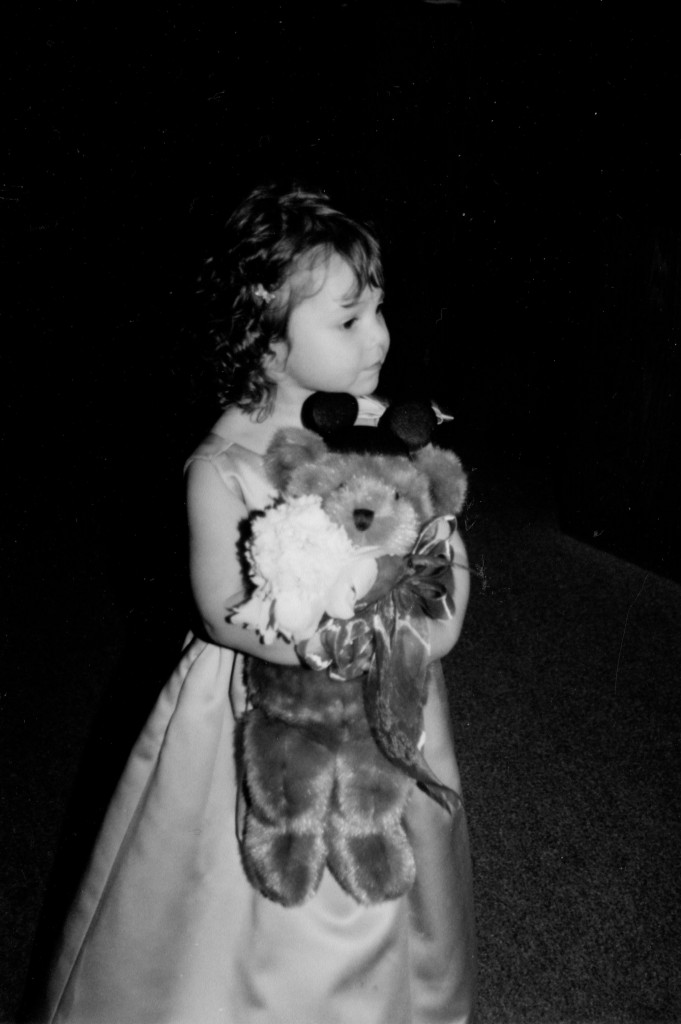 Our adorable Flower Girl, Vanessa, carried a soft brown bear that was sporting a miniature set of Mickey Ears.  What's truly wonderful is that Vanessa is turning 13 years old this year and she still has this bear!
Disney-Inspired Reception Touches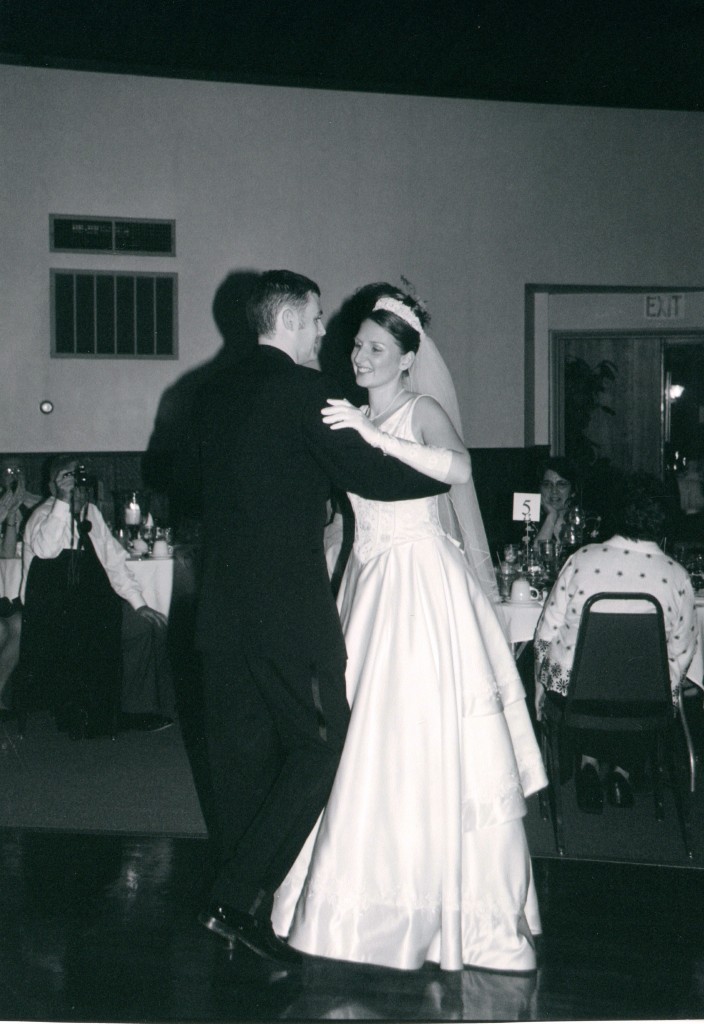 Our wedding song was a remake of "So This is Love" from Disney's Cinderella.  I love the simple lyrics of this song and since most, if not all the guests had no idea it was taken from the movie, it made the song personal to Gary and I.
Disney-Inspired Dancing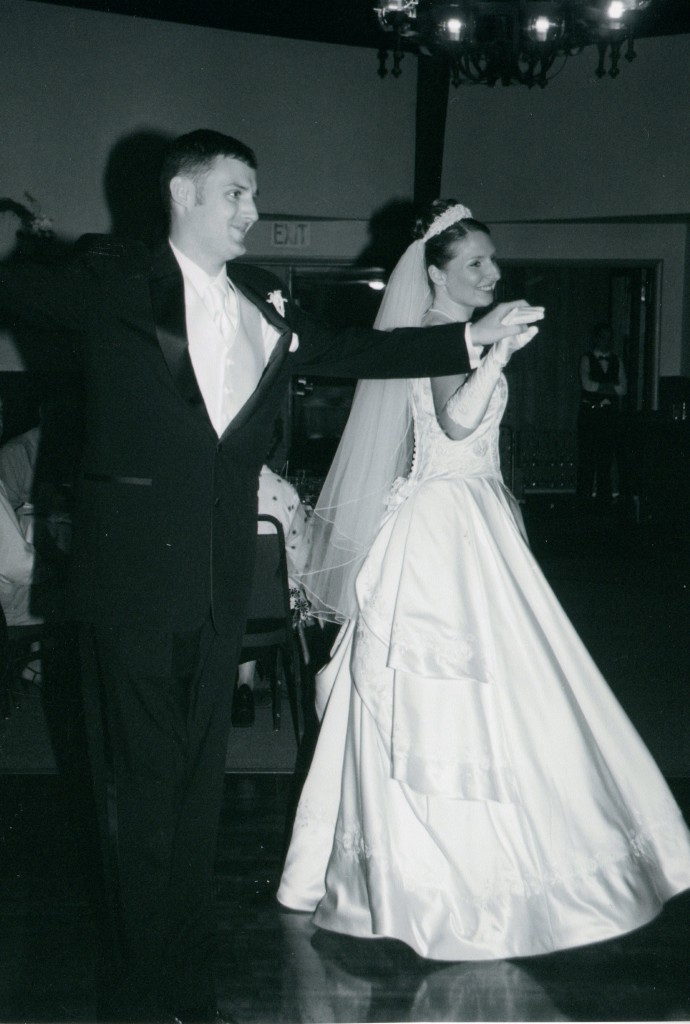 Gary and I took dance lessons before our wedding and learned to Waltz like a proper Disney Prince and Princess.  We practiced for months before our wedding day and it was wonderful having that time set aside for us to learn together.
Disney-Inspired Cake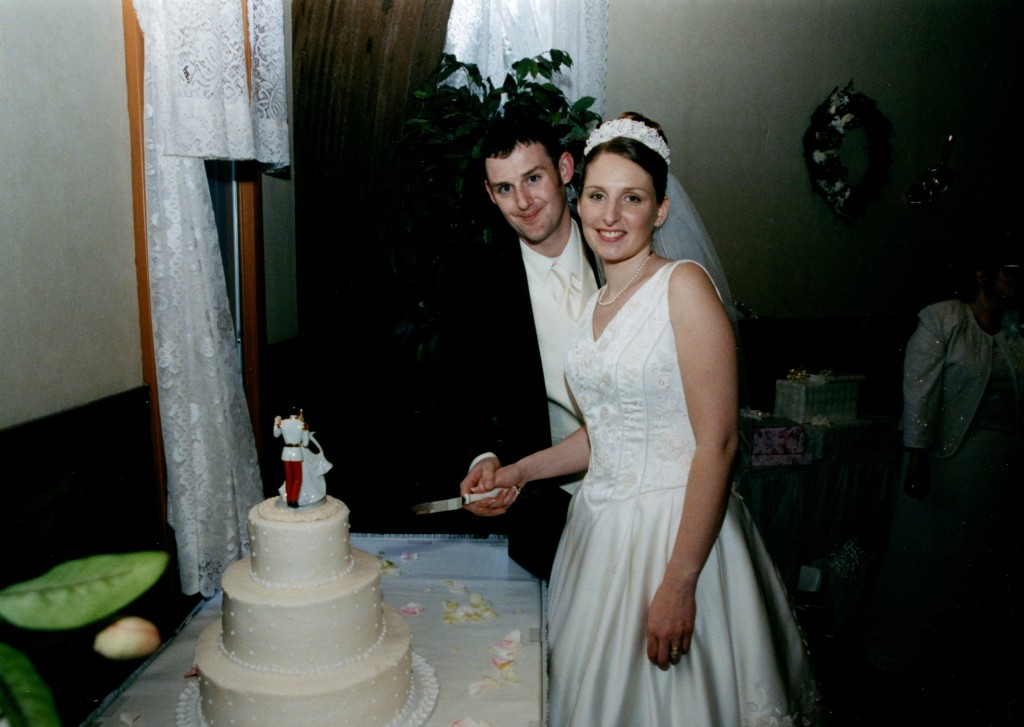 Our Cinderella and Prince Charming cake topper was from Walt Disney World.  We still have in our living room today.  Thank you Keith Renard!
My Mother's Disney-Inspired Surprise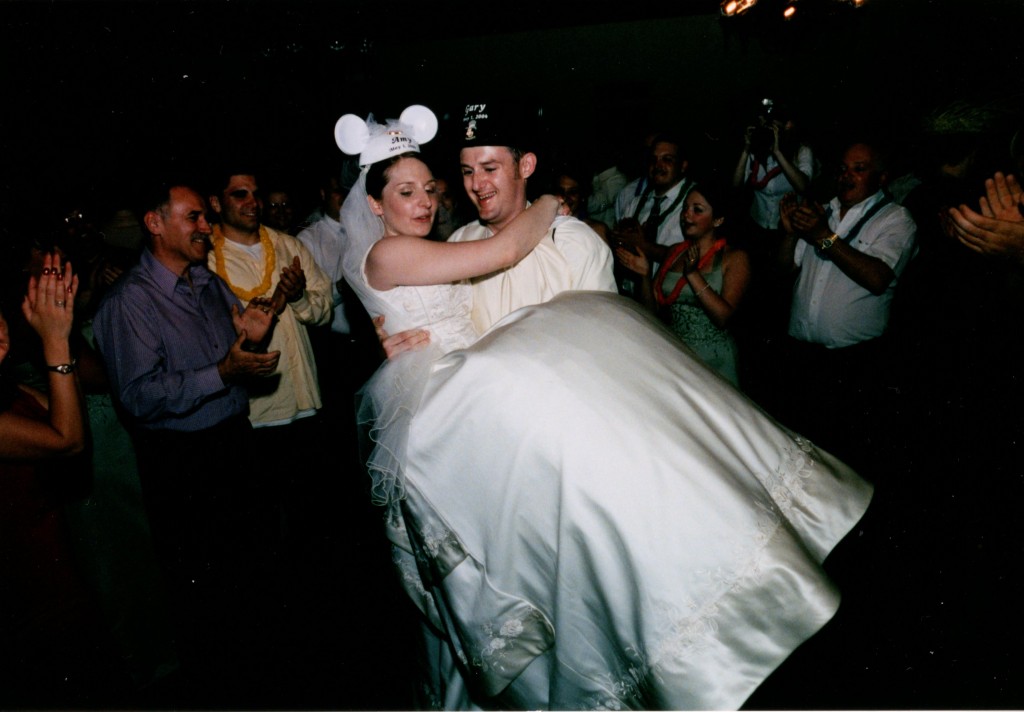 During the last song of the evening, as Gary was trying to "rescue" me from the 100 plus people separating us, my mother put on us personalized Minnie and Mickey Mouse bride and groom ears.  It was fun way to end our day and start our honeymoon to Disneyland!
Did you have a Disney themed wedding or do you know anyone planning a Disney themed wedding?  Please share this post with them to pass on the ideas and I'd love for you to share your photos of your Disney wedding on my Facebook page! www.facebook.com/mouseearsmom
A special thank you to Oaktree Photography & Video Inc. for allowing me to post these photos on the blog today.  They did a great job capturing such special moments during our day.  Moments and photos that we will treasure for a lifetime.  Please stop by Oaktree's Facebook page to see what they're working on a decade later!