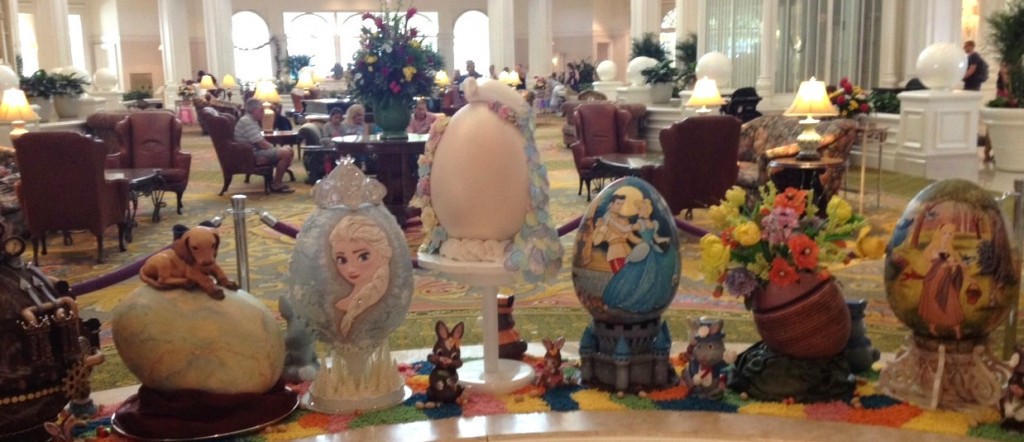 Have you visited Disney's Grand Floridian Resort & Spa during the Easter season?
Happy Easter to you and your family!  Was the bunny good to you this morning?   Personally I was hoping to receive one of these beautiful chocolate eggs from the bunny.  However, unfortunately, the task was a bit unachievable for Mr. Rabbit. On the bright side, I'm happy to report that you and your family can still visit these outstanding works of edible art in the lobby of  Disney's Grand Floridian Resort & Spa through April 22nd .
Disney's Grand Floridian Resort & Spa's lobby is well-known for the life-size Gingerbread Houses that amaze the resort's guests during the Christmas season.  But did you know that "The Grand" is in its third year of hosting a wondrous display of decorated chocolate eggs?  Below is a photo of the information you'd find about this display if you happened to stumble upon it today at The Grand.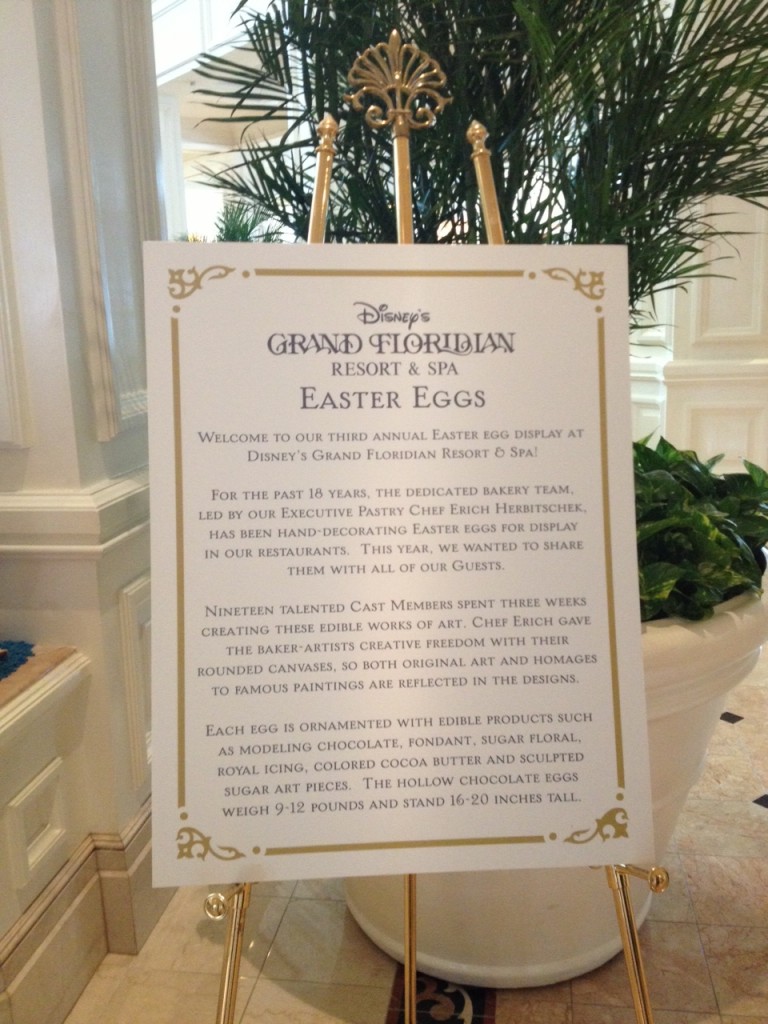 If you're visiting The Walt Disney World Resort today, I hope you have the opportunity to see these exquisite eggs in person.  Wherever you'll be celebrating today, I hope you all have a blessed day with the ones you love this Easter.  Happy Easter!