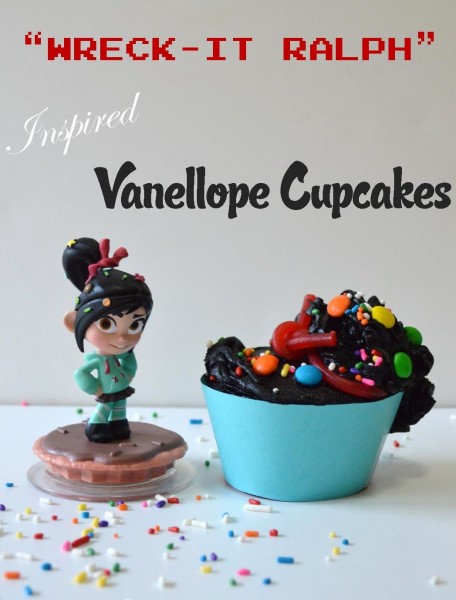 Last weekend, I asked the Mouse Ears Mom Facebook Friends what Disney character they would like to see me attempt to make as a character-inspired cupcake.  The requests were fantastic.  One request was a "Wreck-It Ralph" inspired cupcake.  Vanellope Von Schwetz, the adorable star character of the game Candy Crush in the film "Wreck-It Ralph", has the perfect candy sprinkled hair. I just had to give it a try.
If you've follow my blog, then you know that my skill level for decorating cupcakes is that of a first grader.  However, it doesn't stop me from having fun and if my kids recognize what I'm doing, then I feel I have a winner.  This cupcake isn't one of my best, but Gavin instantly recognized it as Vanellope's hair, so that's why I'm sharing it today. Here's a closer look at her hair and how I made the cupcake.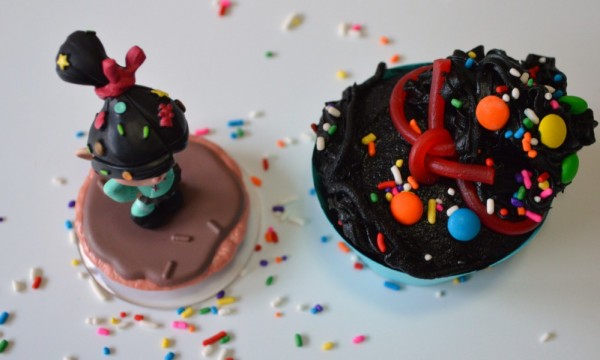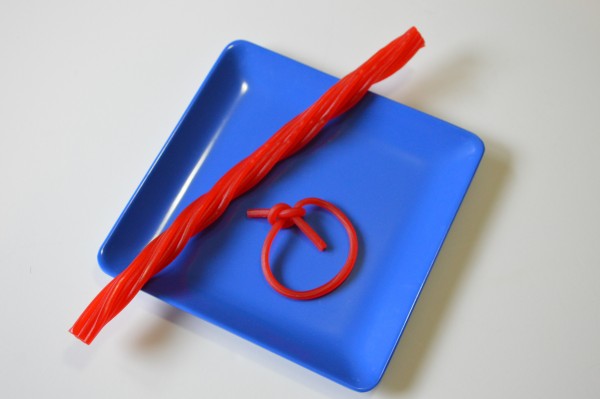 To create her licorice hair tie I used a strand of Twizzler Pull and Peel candy.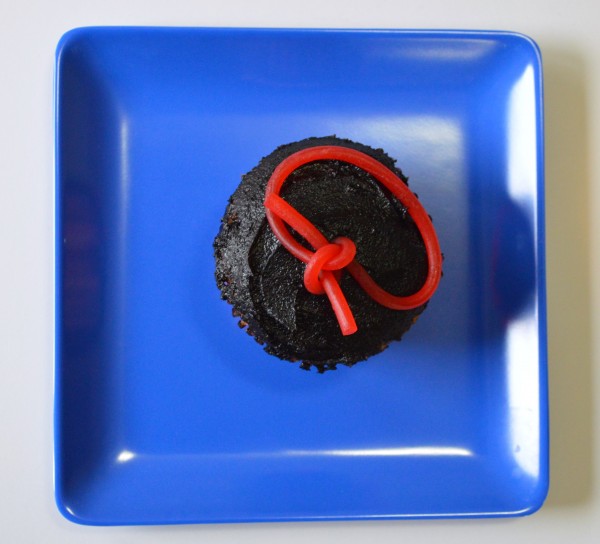 After icing the top of the cupcake black I added the licorice tie and then filled it in with black icing.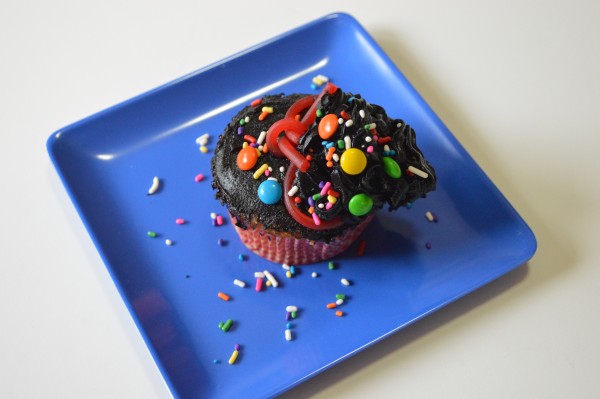 I used a star tip for the wave in the hair and sprinkled it with miniature M&M pieces and ice cream sprinkles.  That's it!
As you can see, the cupcake is simple to make and I think it's a perfect fit for a "Wreck-It Ralph" party.  If you're looking for a fun cupcake to make for a Disney Infinity themed birthday party, I think Vanellope would be a great fit too!  Seriously, how can you go wrong with sprinkles?
If you're looking for other Disney Infinity birthday party ideas.  Here's a link to a simple party decor idea!
http://www.mouseearsmom.com/2014/02/24/disney-infinity-party-planning/
Have a Magical Day!