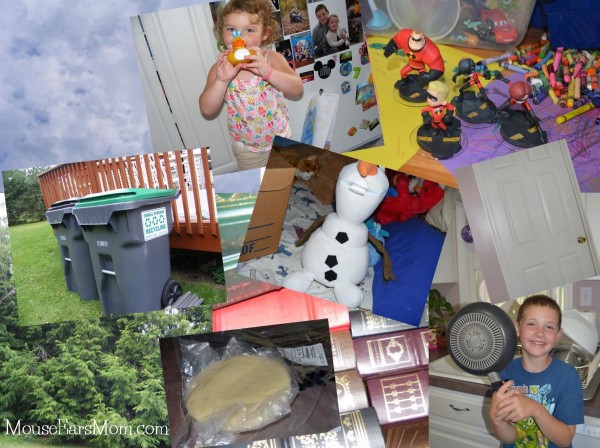 Have you ever had a day where your kids only want to watch TV?
Summer days have the utmost potential for a super awesome fun time, but for whatever reason some summer days my son, Gavin, and daughter, Victoria, want to sit in front of the TV and just stare…for hours.  A few days ago when Gavin asked me to watch a DVD I shut off the TV and asked the kids to name 20 of their favorite Disney movies.  It seems like a lot of movies, but the kids had no problem shouting out their favorites within two minutes.  They immediately wanted to know why I was writing their answers down, but I ushered them to go have fun with a promise that I'd tell them a few days later with a surprise.
I had just read a post earlier in the week about doing a Photo Scavenger Hunt and thought, what a fun idea!  Gavin recently inherited my old digital camera and loves to take photos.  With his simple request to watch another movie, the Disney Movie Photo Scavenger Hunt idea was born.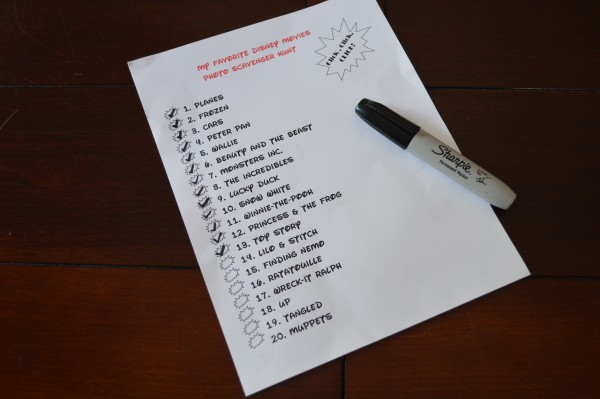 This afternoon, I filled the kids in on my little surprise and explained their Favorite Disney Movies Photo Scavenger Hunt.
Gavin's mission was to take one photo for each of the twenty named movies on the list.  The photo was to be of something that would remind him of the film but taking a picture of the actual DVD was not allowed.  So with list in hand, the kids when to work finding items for him to photograph.  At one point it started to rain, so they took the hunt inside and even found some cheese for Ratatouille!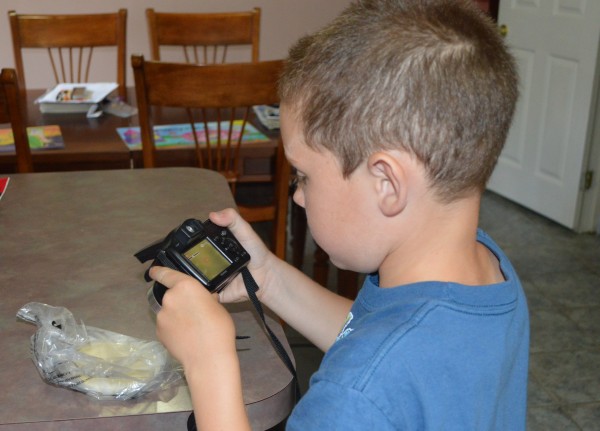 I love how this simple project had the kids thinking creatively and got them away from the living room TV!
If your child is keeping a summer journal for school, this project makes for a fun collage insert, like the photo featured at the beginning of this post.  (The photo of him holding the frying pan (Tangled), I took – only because he asked me too.)
If you're kids love the same Disney movies as mine, the below link is of the list we used today.  If you don't have a few minutes to make a list up for yourself, print out this Free Printable for you to use with your children when your ready to scavenge!  It's a simple activity for the kids (Gavin's 7 years old) and in addition, it keeps them busy away from the TV AND sibling fighting for a while!
Enjoy your summer day!