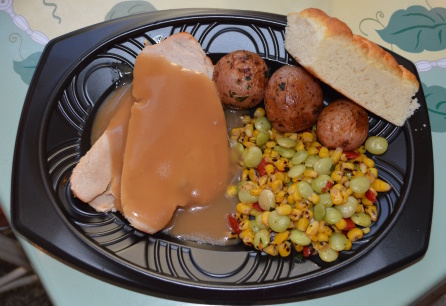 I love Turkey!
Thanksgiving Day is tomorrow and that's when we all talk turkey in the U.S.  But for me, I'd love turkey any day of the year.  At Walt Disney World Resort in Florida (my home away from home),  Liberty Tree Tavern serves the most delicious traditional Thanksgiving dinner year round.  But what's a turkey-loving girl to eat when she visits Disneyland Resort in California?
This Thanksgiving, Disneyland Hotel will be hosting a sold-out Thanksgiving Day celebration from noon to 6:00 pm. The character dining experience is an all-you-can eat buffet featuring traditional Thanksgiving favorites and some not-so-typical Turkey Day offerings like king crab legs and chilled poached shrimp. It sounds fabulous, but when you're visiting Disneyland Resort during any other day of the year, where should you go for a great turkey meal?
River Belle Terrace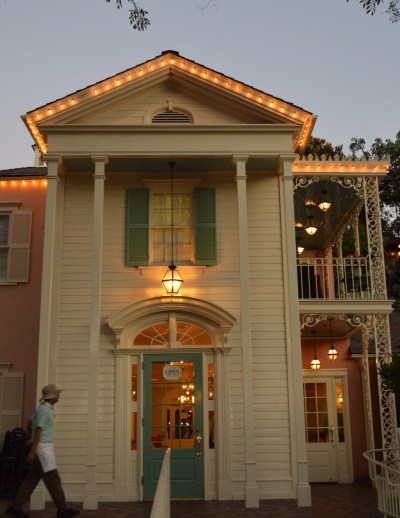 Located within Disneyland Park, River Belle Terrace is tucked away in Frontierland.  The restaurant offers a wide variety of American cuisine. I'm not a connoisseur of Disneyland food but stumbling upon this exquisite quick-service location was a delicious find and a pretty one at that!
Let's take a look inside!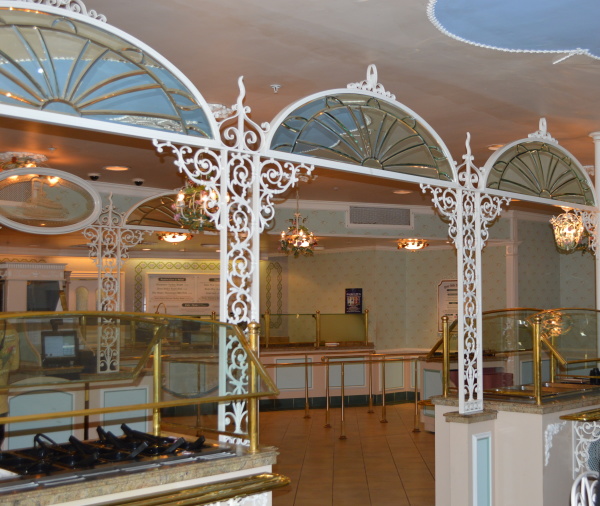 It was quiet at the time of our visit, so only one side of the cafeteria style restaurant was open.  We had most of the dining area to ourselves! Of course, I captured a few photos to share with you. The décor of the dining area was beautiful! Although the restaurant is located within Frontierland, it closely borders New Orleans Square. The décor and design of the restaurant show French inspiration with a touch of Victorian grace.
 The center of the inside dining area featured this stunning display!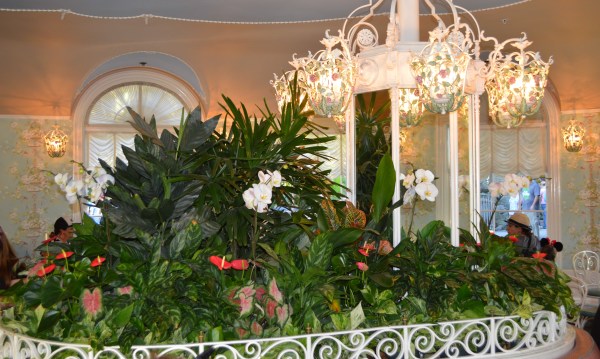 Here's a close-up of the light fixtures and wallpaper found in the dining area. Aren't they beautiful? I'd love to take one of the lights home for my little princess's room!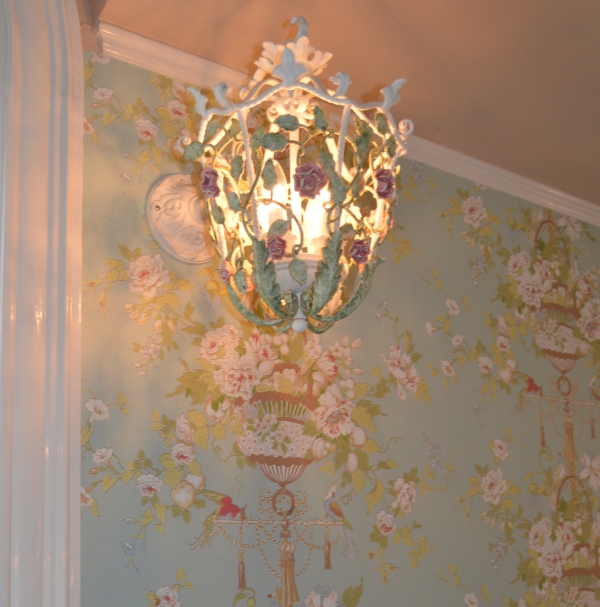 Yes, it's beautiful, but how was the food?
I purchased the Home-Style Turkey Dinner for around $12 (US). The turkey dinner consisted of flavorful turkey with turkey gravy, perfectly roasted potatoes, southern prepared veggies and a super yummy buttermilk biscuit. It was delicious! My only suggestion would be to add stuffing!
Next time your visiting Disneyland Park, if you love turkey like do, try River Belle Terrace. It won't disappoint!
In the meantime, I hope your Thanksgiving Day is blessed with good food and the warmth of great friends and family.
Happy Thanksgiving!
If you'd like to check out River Belle Terrace's full menu, visit https://disneyland.disney.go.com/dining/disneyland/river-belle-terrace/