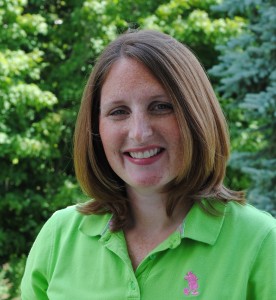 I'm a mom of two super fun kids and a life long Disney "Dork".
Starting my journey with The Walt Disney Company at a local Disney Store in 1996 was a dream come true.  Working alongside people who had the same passion for Disney wasn't work at all and to think that my job was to create magical experiences for every guest that entered the store was motivating.  I had found my home in The Walt Disney Company.  My path soon led me to Walt Disney World where I completed two college programs, and then continued on as a cast member for Disney Vacation Club.
It just so happened that during my second internship program at Walt Disney World, I met my Prince Charming husband.  By 2002, Charming and I moved back to our home state of Pennsylvania where I found myself managing the same Disney Store that started my journey.  For several years I was blessed to manage that store and create so many priceless friendships.  Unfortunately, all local Disney Stores in my area have since closed.
As it is often said, "when one door closes another one opens…"
And what a door opened! Motherhood!  Everyday is a new Disney adventure with my family.  From Disney inspired birthday parties, to Disney inspired crafting with the kids, family time is usually something inspired by Disney, especially vacationing!
I'm so excited to continue my journey with You!  I hope this blog will help you add Pixie Dust to your family's life.
Thank you for getting to know me!  I hope you will give me the opportunity to get to know you too.  Please email me any questions or suggestions at info@mouseearsmom.com .
Have a magical day,
Mouse Ears Mom, Amy