Do your kids love Legos?
This past weekend I hosted a fun Disney Lego Duplo play date for 19 little Mousketeers and their parents.  It's hard to say which Disney character themed Lego Duplo set was the favorite.  However, it's easy for me to tell you what party treat was the favorite.  These colorful and sweet Lego themed pops disappeared from the snack table before the first hour was over!  If you'd like to throw your own Disney Lego play date, these treats couldn't possibly be easier to make.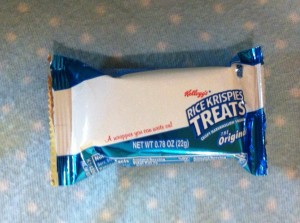 Walking through the grocery store the night before party I found Kellogg's  snack size Rice Krispies Treats.  Since I was short on time and wanted to make a "Lego- Inspired" treat, they worked perfectly.  I purchased three boxes, a tub of white icing and a large package of M & M's candies.  These treats were completed in record time and I'm pretty sure they were eaten in record time too. Simply complete steps 1,2 & 3 and you're done!
Unwrap the treats and insert a cookie pop stick in the bottom.
Use food coloring to create several different colors and ice your bricks.
Add six color coordinating M & M candies to each brick.
Have you had the opportunity to see or play with Lego Duplo's new building brick line which are themed Disney?  Tomorrow on the blog I'll be sharing my review of Lego Duplo's Jake and the Never Land Pirates line and Disney Planes.
Also, stop back for a giveaway announcement.  Let's just say that today I went shopping!
If you missed yesterday's post about our special Disney Lego themed party, you can find it here.