Happy New Year!  Let's Make 2014 Magical!
Are you planning to visit Mickey in 2014?  If your family is anything like mine, you're already counting down the days!  Ring in the New Year and remind yourself that there's a "magical" adventure awaiting your family in 2014, by creating this simple Mickey Mouse Inspired banner.  With the use of cookie cutters, card stock, glue, and glitter, I made it in about 15 minutes.

I used Wilton's large number cookie cutters and an oversized Mickey Mouse cookie cutter that I purchased at Walt Disney World. If you don't have a Mickey cookie cutter, I scanned it so you can use it for a template.  Click here to print it out the template:  Mickey Mouse template
Using black card stock, cut it down into four 6″ x 6″ squares.
As pictured above each "number" will get a square.
Brush glue on the inside of each of the cookie cutter numbers.
Sprinkle with glitter.
After a minute remove the cookie cutters, wash them and set aside to dry.
 Once the glue has dried, shake off the excess glitter.
Hole punch the corners of the squares.
 Using ribbon or yarn, tie each square together and you're done!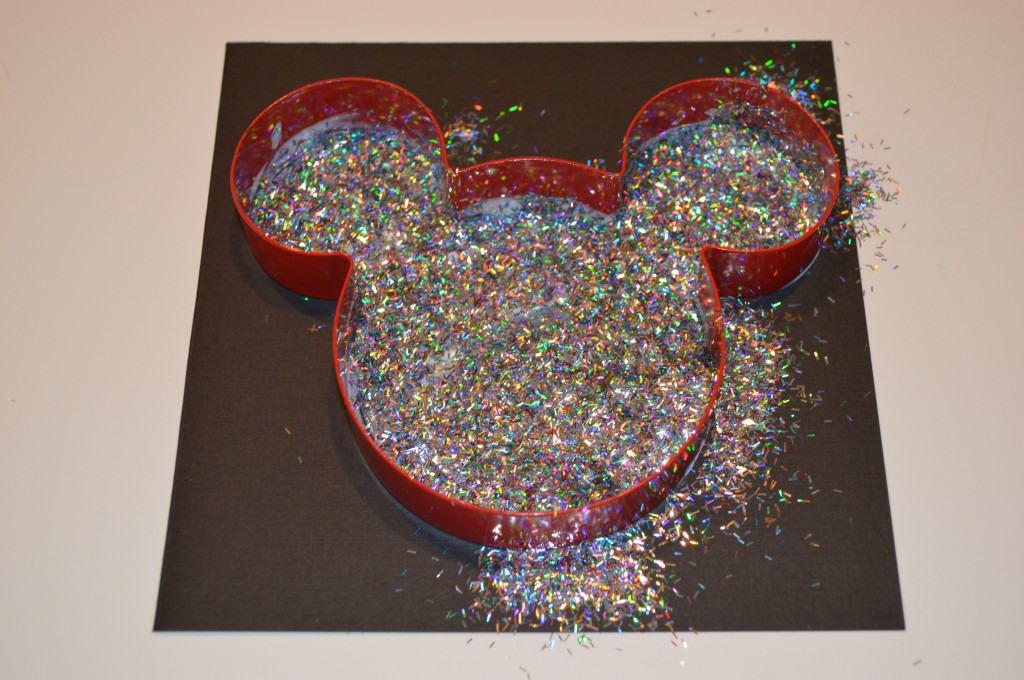 Be safe and enjoy this New Year's Eve!
I wish you and your family a Happy, Healthy and Magical 2014!