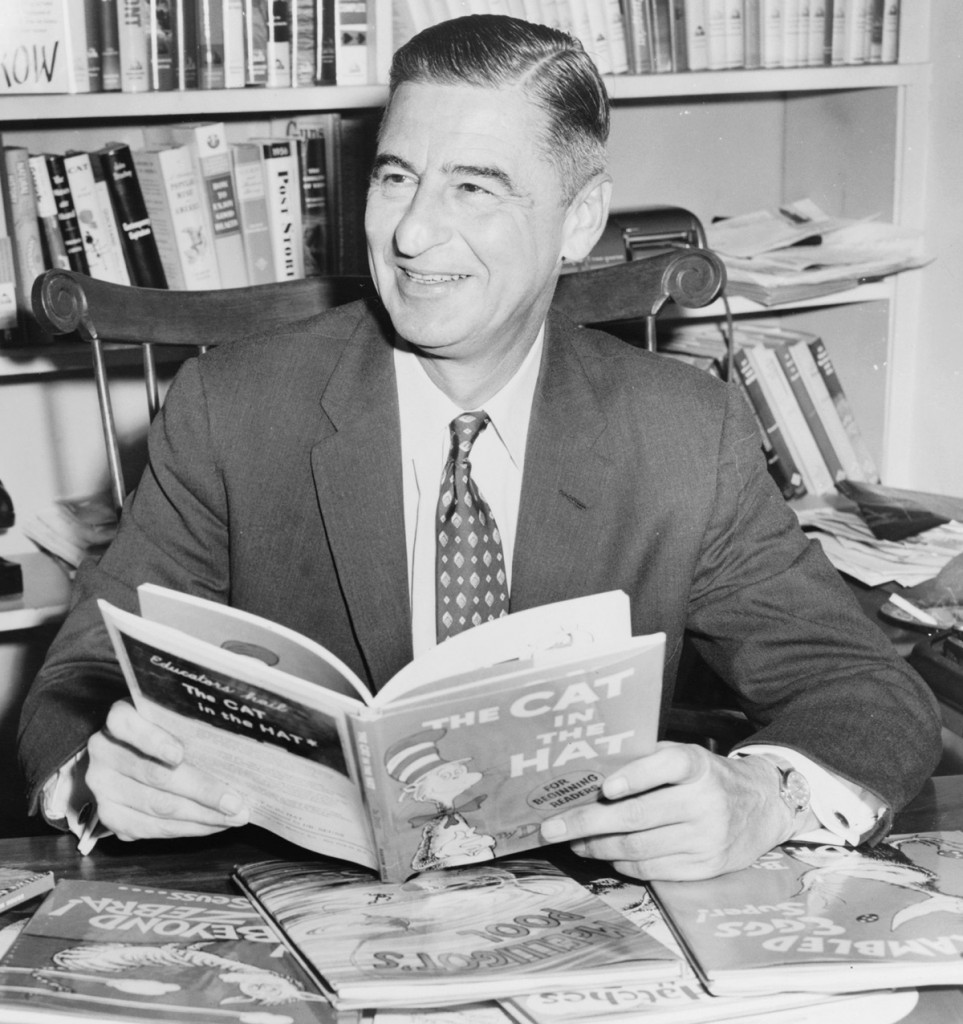 This Monday, March 3rd is Read Across America Day.
Read Across America Day coincides each year at or around the birth date of Dr. Seuss, born Theodor Seuss Geisel on March 2, 1904.  On this special day the nation will celebrate and inspire the joy of reading throughout schools and communities with the help of his brilliant books.  As with the majority of parents and teachers,  we've read many of Dr. Seuss's famous rhyming masterpieces dozen of times to our children.  My son, Gavin, even had a Cat in the Hat themed birthday party when he turned five.  And I'm certain that most of you reading this could recite the first page and more without even looking at the book!
Now on to the Disney history…
In 1927 Theodore Geisel married Helen Marion Palmer.  They had met while attending Oxford University together.  Helen is credited for encouraging him to focus on being an artist for profession instead of his original plans, which were to be an English teacher.  What is unknown to most of Dr. Seuss's fans is that Helen was a successful author herself.  During WWII Palmer was the author for several Walt Disney story books including Donald Duck Sees South America and several Song of the South related books.  Being part of the 1940s decade of Disney history, her authored stories for Walt Disney have become quite valuable.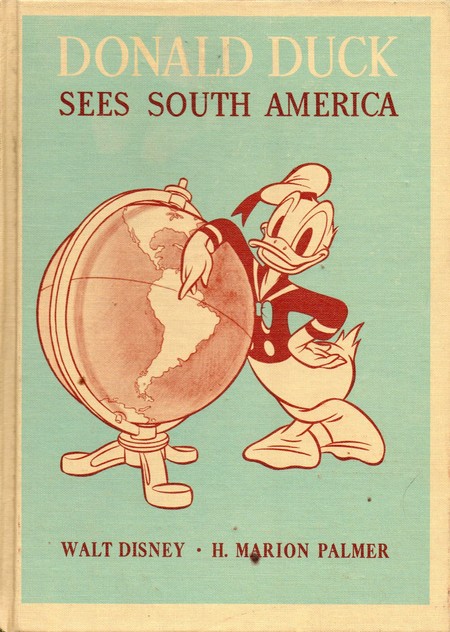 For Read Across America Day I'm excited to share with you one of the books she authored with Walt Disney.  Look forward to seeing that right here on the blog next week!  In the meantime, if you're planning on celebrating Read Across America Day I'd love to share with you some photos of my son's Cat in the Hat themed birthday party.  There are a few simple and cute ideas that you could use to celebrate Dr. Seuss and his books throughout the week!  Please excuse the quality of the photos since the party was two years ago and I never thought that I would use them on a blog!
The Candy Buffet
The candy buffet was filled with red and blue treats to honor the Cat's hat and Thing 1 and Thing 2.  Such color themed items were red Swedish fish, red and white striped mints, red and white chocolates, in addition to blue raspberry gummy treats, blue rock candy, blue cotton candy and a blue and white swirled lollipop tree. Each guest was given a empty treat box to fill up with their treats of choice before going home.

Thing 1 and Thing 2 cupcakes
These cupcakes were incredibly simple to put together.  I give most of the credit to Weis grocery store.  I asked them to put an extra amount of blue icing on the top of the cupcakes for the Things' hair.  All I had to do was add candy eyes, wrap them in a red cupcake wrapper and add on the Thing 1 and Thing 2 circles.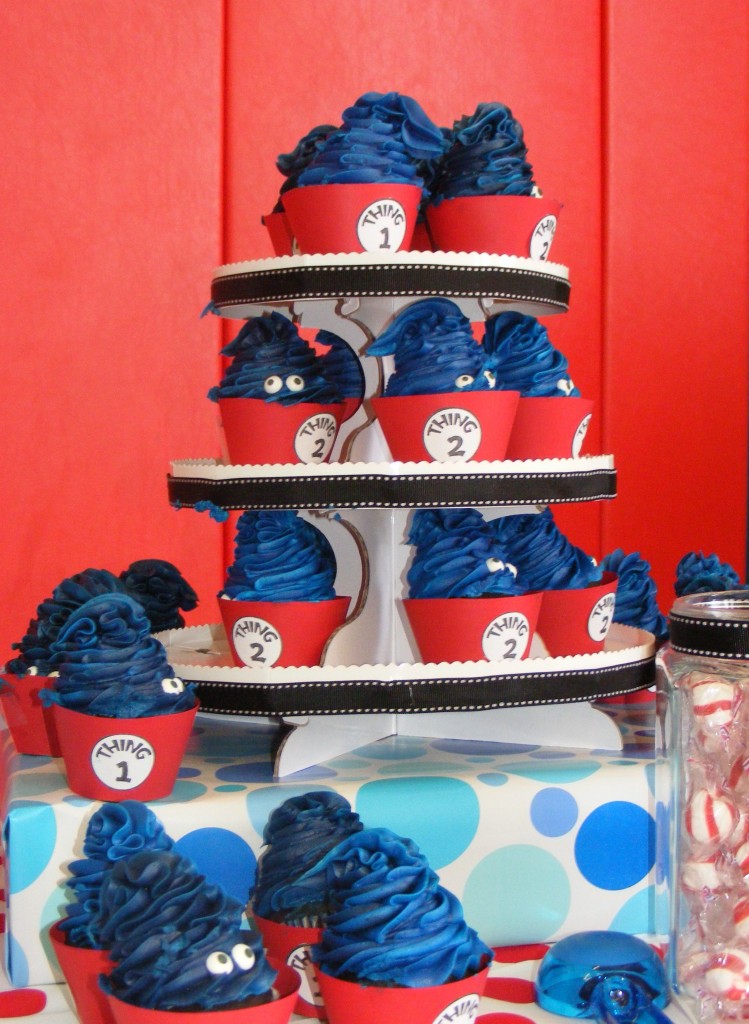 Cat in the Hat's Marshmallow and Chocolate Hat Pops
To make this treat I used two regular sized marshmallows, which I put a pretzel stick through and then dipped in white chocolate to keep them together.  After that was complete I dipped the top third in red chocolate and allowed it to cool.  While it was hardening, I piped a white chocolate base and allowed that to cool.  At this time, if you want the pop effect you have to insert a cookie pop stick into the chocolate base while it's still warm.  Hold it in place for a few moments while it hardens.  Once the marshmallow's red chocolate had hardened I dipped the opposite side in red and placed it to the white chocolate base while it was warm.  This part is a bit tricky if you have them on a stick.  It's much easier if you omit the stick!

Crafts and Reading
The kids attending Gavin's party started their time at the craft table.  They each made a Cat in the Hat's Hat pencil holder.  They were made with the use of a can hug, card stock and construction paper.  This craft idea came from a Michael's Craft Store that hosted a craft for Dr. Seuss's birthday earlier that year.  I also printed a bunch of age appropriate activity sheets with questions regarding Dr. Seuss books.  At the table next to the craft area were all of the books that the kids could read or look through to find the answers if needed.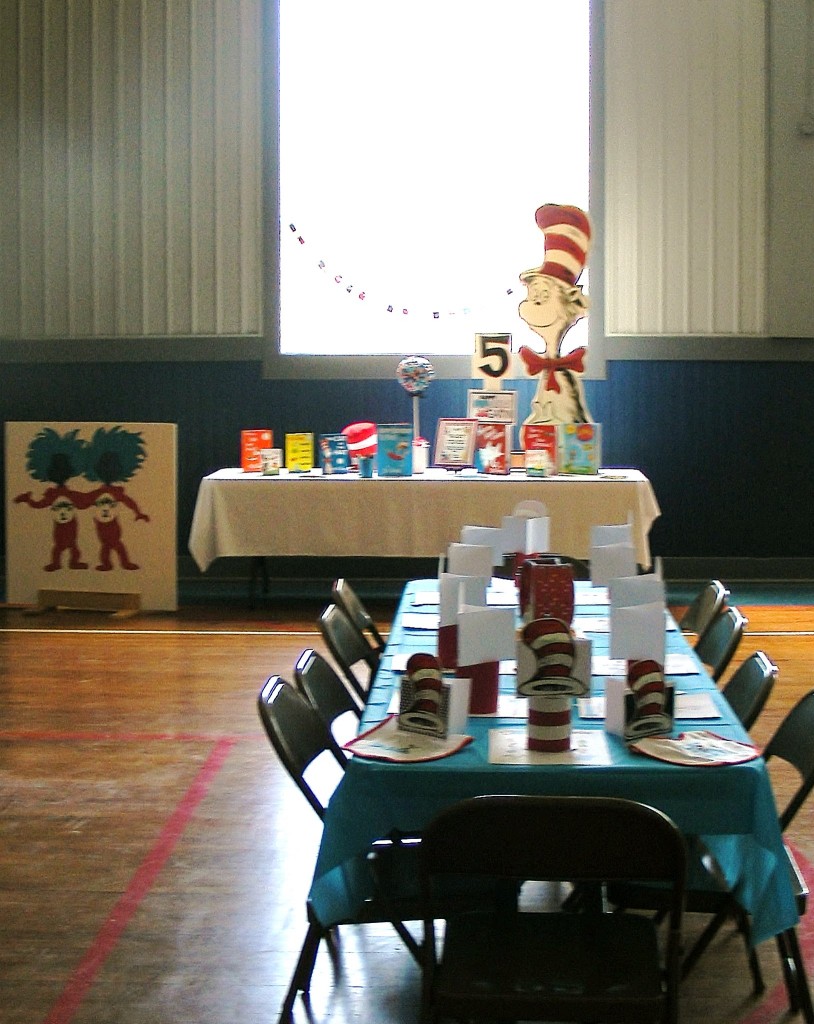 The Cat in The Hat Placemats
Each child had a custom-made placemat to use at the "Kids Table".  I created them by mounting pages from the storybook onto cardstock and then laminating them.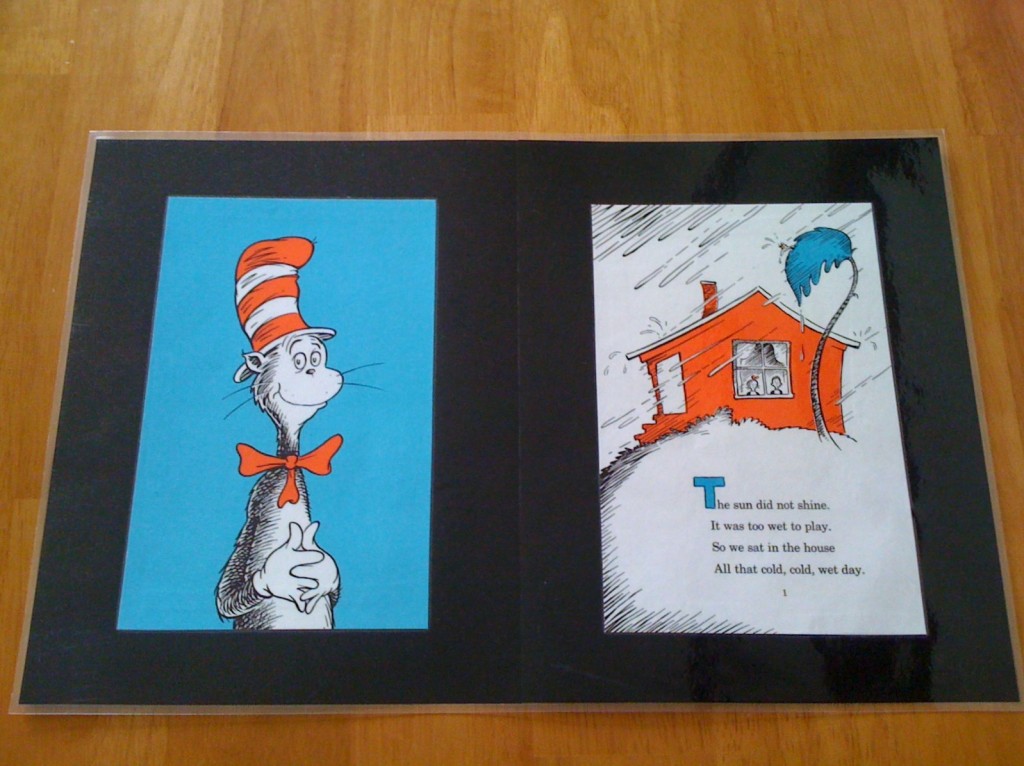 Games
The kids played two games- Pin the Extra Hat on the Cat and Catch Thing 1 and Thing 2.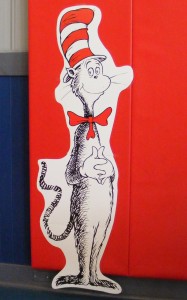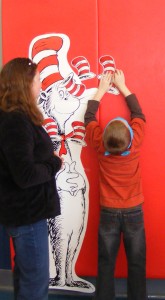 Pin the Hat is self-explanatory.  However to Catch Thing 1 and Thing 2, we blew up blue balloons and wrote 1 and 2 on separate balloons.  The kids worked in teams of two and captured each balloon Thing with the use of a net and then locked them outside of the room.  It was a contest between the teams to see who could capture them first.  The kids loved popping the Things once it was over!
Photo Op
To end the day each child had a photo taken with the birthday boy, of course posing as Thing 1 and Thing 2.
I hope these photos inspire you to add a bit of extra fun into Read Across America day on Monday.  Don't forget to stop by the blog next week to check out my vintage Disney find by Helen Palmer!