Our Beauty and the Beast Inspired Lunch!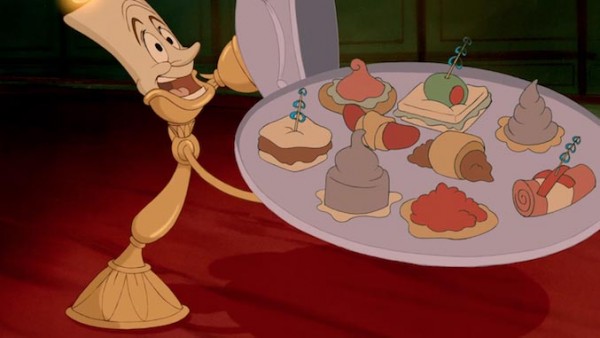 Today I'm continuing the recap of my daughter's Princess Belle inspired birthday party by sharing the party's food menu.
The menu was inspired by the animated film, "Beauty and the Beast".  The story line of the film took place in the fall and winter seasons so Lumiere, with his enchanted friends, offered Belle quite a hearty meal. Our party took place outside in the middle of the summer month of June, so I chose to serve a lighter menu but still tried to stay true to the film and the Be Our Guest Restaurant menu at Walt Disney World.
Here's what our guest's were treated to at the birthday party!
Appetizers
Mini Crescent Dogs (shown on Lumiere's platter)
French Onion Dip Meatballs
Mini Spinach and Bacon Quiche
Brie Cheese with crackers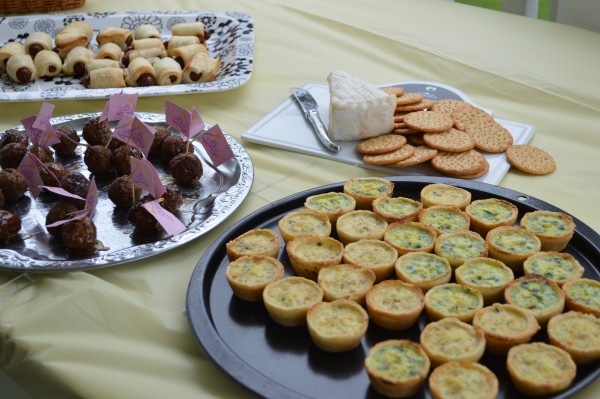 Entrée
Croissants
Bagels
French Rolls
Sandwich Rolls
Deli Meat Platter with Turkey, Roast Beef, Ham, various cheeses and condiments

Pommes Frites (French Fries)
Beverages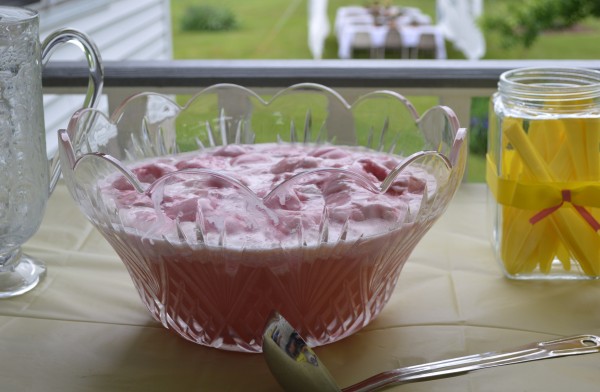 The drinks offered at the party where that of the average party- water, milk, white grape juice and a variety of sodas.  In addition, I made this pretty pink punch.
http://www.food.com/recipe/baby-shower-pink-cloud-punch-125733
I used  this recipe for the punch called, Pink Cloud Punch.  I did tweak it and used raspberry lemonade- SUPER yummy!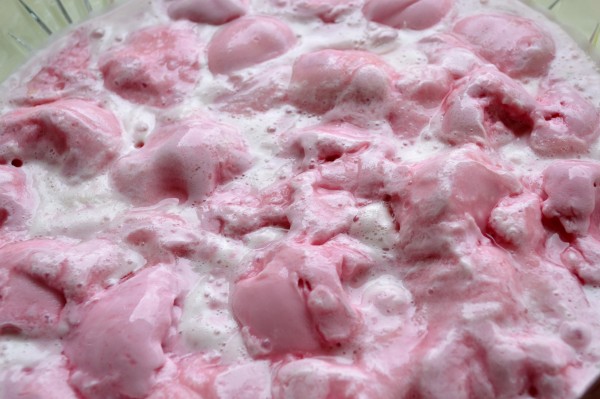 Dessert
Talk about saving the best for last!  If you know me, then you know that, similar to a three-year old, this is my favorite part of any meal. Who doesn't love sugar?  The color theme for the party was pink (a nod to the red rose) and yellow (a reference to Belle's dress).  I decided to keep with that theme when choosing and making items for the dessert table.  In addition I looked to the Be Our Guest restaurant menu for dessert ideas.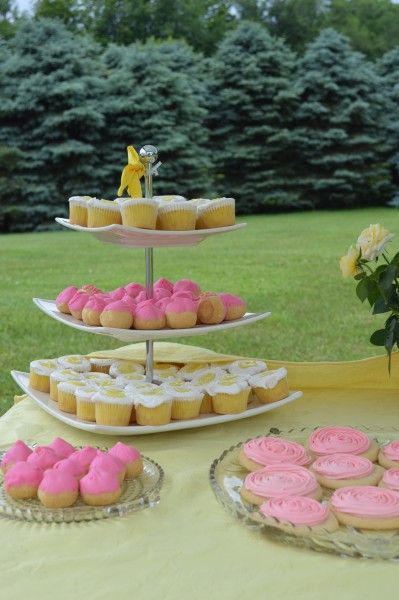 Lemon cupcakes
Pink chocolate covered creme puffs
Rose sugar cookies
Princess Belle cherry and vanilla birthday cake (Didn't Wegman's bakery department do a wonderful job placing Belle in a pretty rose garden?)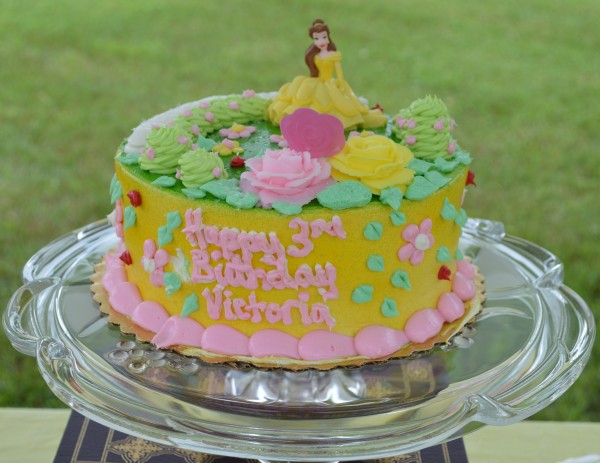 "Try the Grey Stuff!  It's delicious!  Don't believe me?  Ask the dishes!"
It really is delicious!  Wondering what's in the Grey Stuff?  All things good! There's vanilla pudding, whipped cream, Oreos…sound good?  It's super easy to make too!  Here's where I found the recipe.
http://www.thedisneydiner.com/2013/02/try-grey-stuff-its-delicious-heres.html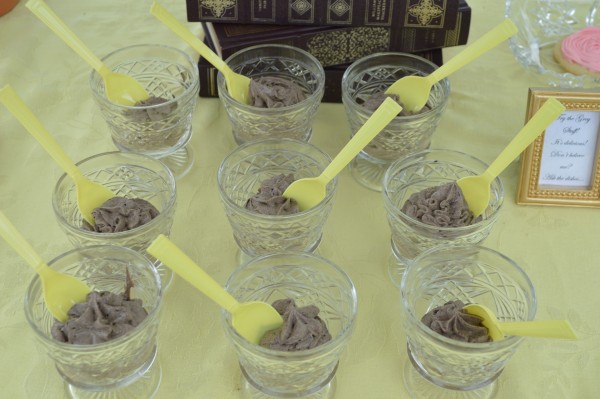 Cupcakes with pink and yellow iced rosettes on top.  How can we leave out the chocolate lovers?
Yellow candy covered chocolates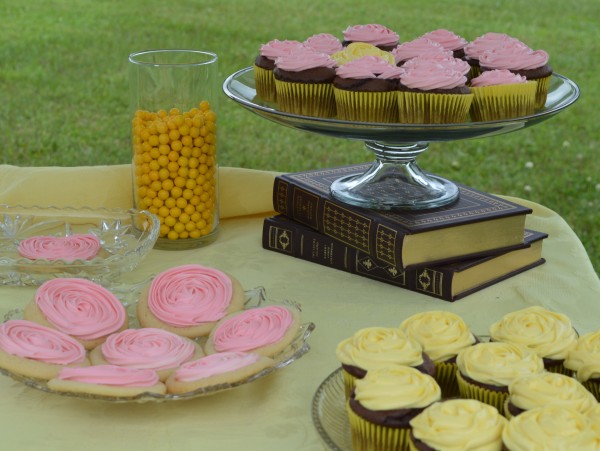 Is your belly full now?  I hope you enjoyed the menu!  If you're still hungry, check out the menu for the Be Our Guest Restaurant at Walt Disney World.  I'm certain you'll be wishing they offered delivery!
http://www.disneyfoodblog.com/be-our-guest-restaurant-lunch-menu/
Up next on the blog, this Sunday stop by to see the Princess Belle inspired party decor and activities!  Have a great weekend everyone!