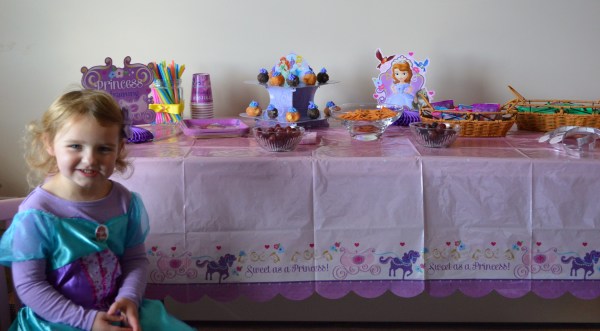 We're always ready for a Disney Party. So, when the Disney Parks Team and MomSelect asked if our family would like to host a #DisneyKids Preschool Playdate, we said, "YES PLEASE!"
A few weeks later, Disney Parks and MomSelect sent a magical box in the mail with the following wonderful products for me to share with our playdate guests.  Although I didn't pay for the items, my thoughts and opinions shared with you are my own.
Check the fun stuff out!

And there was more!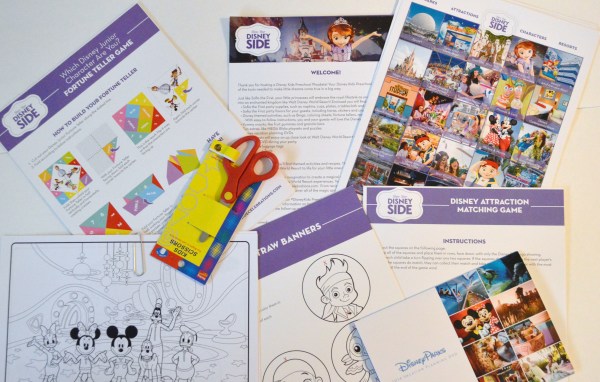 Talk about exciting! After exploring through the box of supplies, I got to work planning our playdate! I started with the food!  If I was going to have a house full of young children, I must have snacks!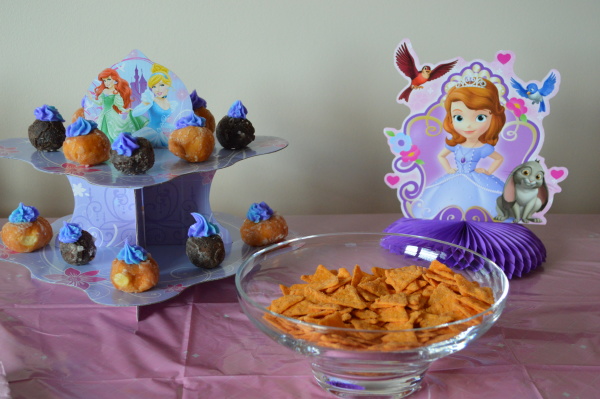 My supply box gave the kids Disney Princess Fruit Snacks, Cliff Kids Protein Bars and Crunchmaster Cheezy Crisps to get the snack table started.  Since the décor items given to me were mostly Sophia the First themed, I decided to go with a princess theme.  I added Sofia the First amulet grapes and royal donut puffs to complete our snack table. (I have to say that I saw not only kids, but adults, snacking on the Crunchmaster Cheezy Crisps. They were surprisingly really good!)
Since we had our Disney Kids Playdate in the afternoon, I supplied lunch for our friends and their parents.  We went with Disney's suggestion and made Sofia's Seashell Mac and Cheese.  The pot was emptied without a shell left behind!
Partying like Princes and Princesses
We invited twelve little princes and princesses to attend our royal event.  However, we ended up with eight royals ready to have fun.  The Disney Parks Team and MomSelect sent me pages of fun activities to do with the children.  So many that the day few by!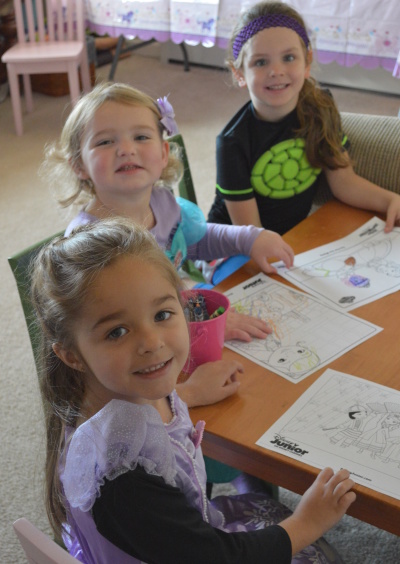 Princesses started their fun with a bit of Disney Junior coloring and quickly moved on to Twirling Tiaras. (Freeze dance to Sofia the First music with the girls wearing paper tiaras on their heads.) Then the boys joined the girls in making Disney Junior Straw Banners, followed by a serious round of Disney Side Bingo! I was surprised how many of the Disney locations the kids knew!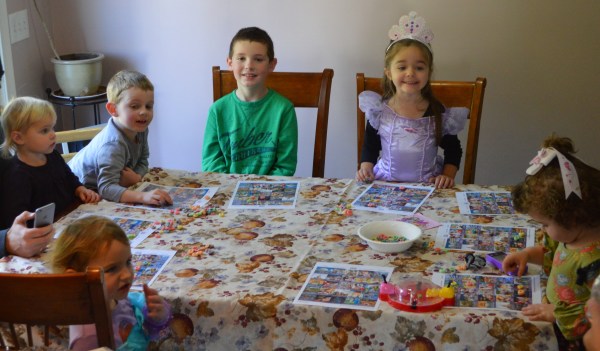 After bingo ended, we moved on to Bauble Bites!
Using Fruit Loops for jewels and licorice laces, fabulous AND delicious necklaces were created!

All of the activities made our Disney Kids Preschool Playdate time fly by!
Before leaving everyone chatted while watching a Disney Vacation Planning DVD.  It was fun to talk about our previous vacations and discuss upcoming vacations.  Half of the families at the playdate had previously vacationed at Walt Disney World with their children and the other half had yet to go. I loved being able to "talk Disney" with the moms and it was a wonderful seeing all of the children playing together throughout the day.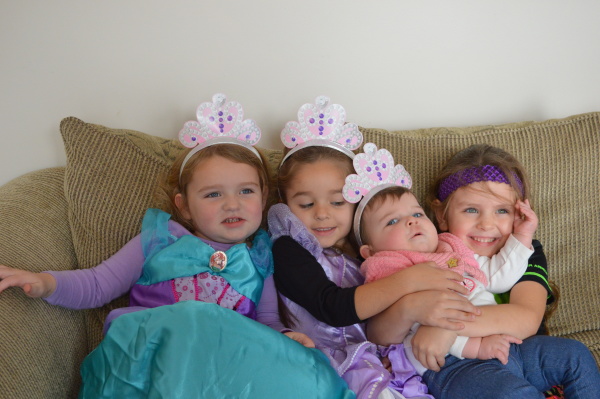 These pretty princesses had a wonderful time at their Disney Kids Preschool Playdate! Thank you Disney Parks and MomSelect!