Thanksgiving Day is over. Time to pull out those sparkly decorations!
I LOVE decorating for the holiday season! My two little Mouseketeers are so excited to open storage containers and unwrap treasures Mommy has collected over decades. Christmas lights accent the memories hanging on our Christmas trees (all four of them.) And Daddy braves the weather, climbs the ladder and gathers as much patience has he can while our little ones "help."
While we just started decorating at our home, Disney Store in New York City's Times Square was beautifully decorated for the Christmas season last week when I visited the city.  Some of you may not be able to travel to NYC this holiday season so I just have to share the Christmas transformation with you!  It's beautiful and of course a bit "Frozen!"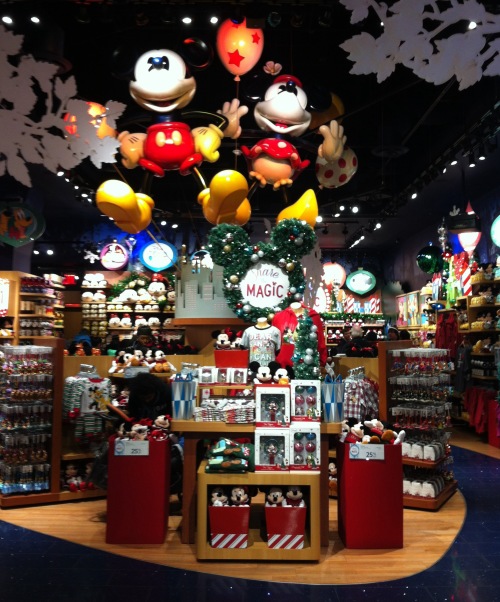 On the first level of the store, a magical Mickey Mouse wreath added some festive charm to the traditional Mickey and Minnie balloons that are a staple in Disney's NYC store.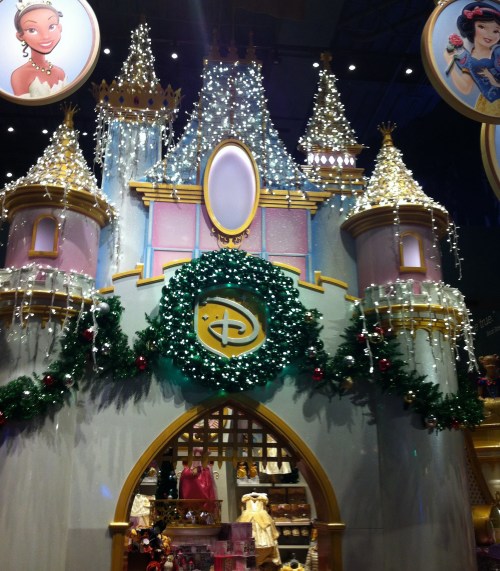 Nope. This castle is not located in a Disney park.  It's found on the second level of the Disney Store in Times Square!
It's possible that Elsa had a hand in the icy transformation of the castle, because I found "Wandering Oaken's Trading Post And Sauna" nearby.
Sven was hanging out there! Can you imagine trying to take him home?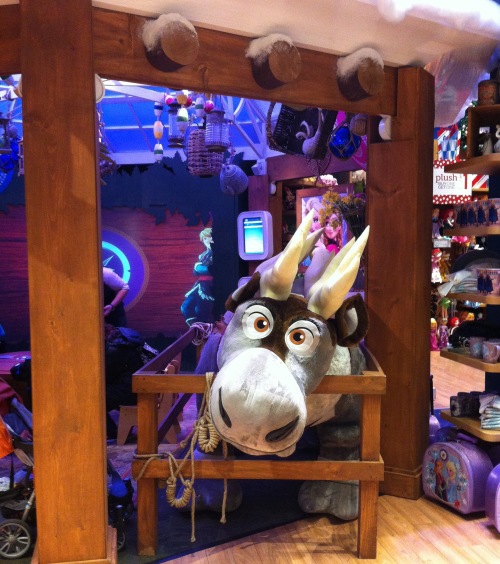 Inside of Oaken's children participated in a free coloring project of Mickey and Minnie Mouse masks. The kids were having a blast. I checked out the décor instead!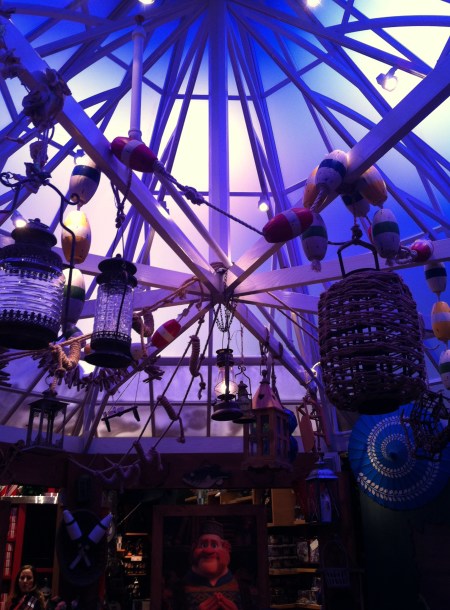 "Yoo-Hoo!" Big Christmas Decorating Time! (sorry couldn't help it)
Seriously, look at the size of the ornaments hanging from the ceiling!

All joking aside, the Times Square Disney Store location is bubbling over with festive holiday décor that is truly a treat for the eyes.  If you have the opportunity to visit New York City this Christmas season, add Disney Store on your "Must Do" list.  If you'll be too busy preparing for the holiday, I hope you enjoyed this little peek into the store!
Happy Decorating Everyone! Will you be adding a Disney touch to your castle's holiday décor?