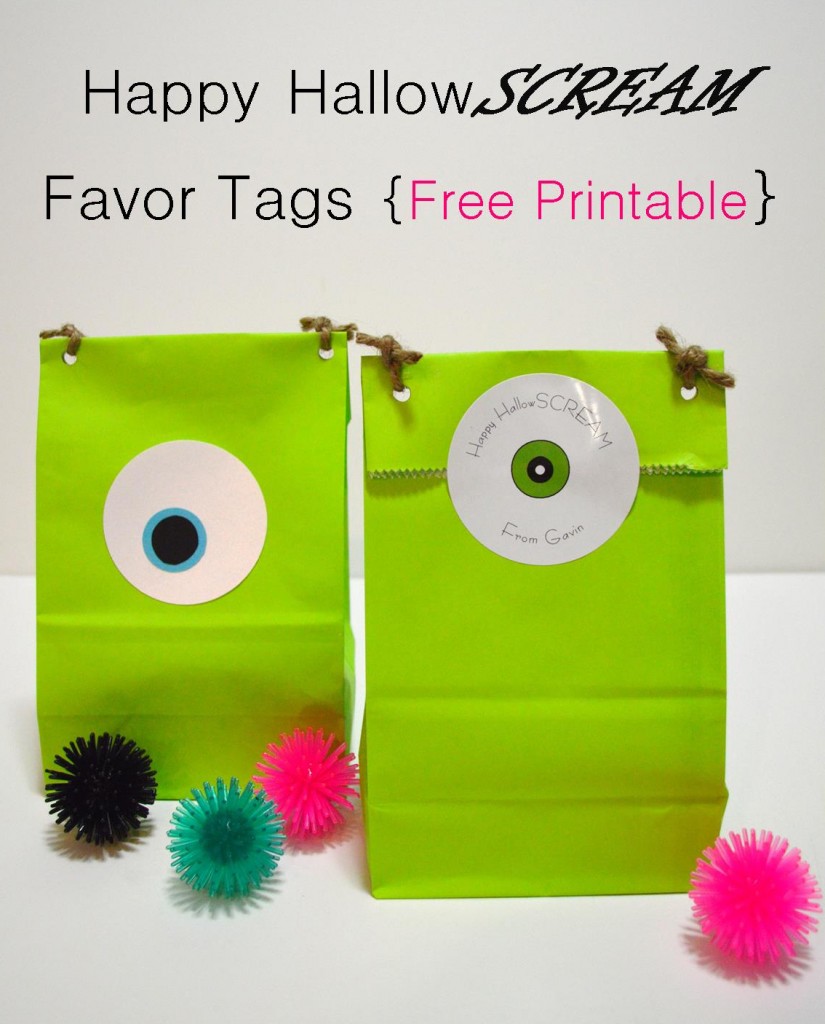 Happy Halloween Everyone!
Today is a short post that may come in handy this week.   After my little "monsters" and I finished putting together Gavin's classmates' Monsters University-Inspired goody bags, I thought I'd create a simple tag for the back side of the bag. If you're preparing your children's classmates goody bags today, you may be able to use this tag too!   They are a basic white tag with a little eyeball in the center.  The tag simply states, "Happy HallowSCREAM".   These tags could be used on any trick-or-treat goody bags!  I used Avery brand 2 1/2″ diameter glossy white round labels to print out the tags.  Using a sticker to apply the note was so easy!  If you'd prefer to use white cardstock, punch the tags out using a 2 1/2″ round craft punch and glue it on the back side of the bag, so easy!  Just make sure your little Monster remembers to sign them!
To use these tags, click on the Adobe pdf file below.
If you newly discovered Mouse Ears Mom, you might have missed my post of what's inside the Mike inspired gift bag and an easy tutorial on how I made them.  Check out the post here:
http://www.mouseearsmom.com/2013/10/15/classmate-halloween-gift-idea/
Have a Monstrous Halloween!