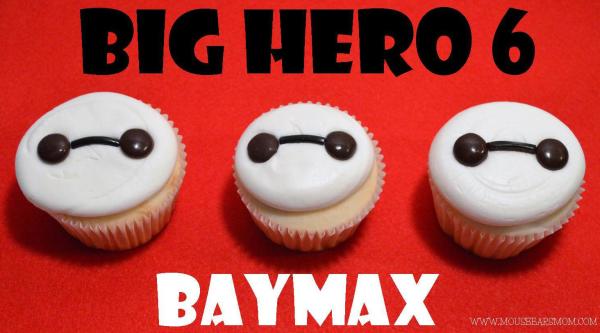 This past weekend my son, Gavin, and I saw Disney's newest film, "Big Hero 6." We loved it! Baymax was Gavin's favorite hero. A funny robot with a kindness that's pure with selflessness, Baymax has won my heart too.
When I mentioned to Gavin I'd like to make Baymax cupcakes, he jumped right into helping me. He and I created these simple Baymax-inspired cupcakes.  I'm proud to say that the design of the cupcakes came from Gavin's suggestion and I think they came out adorable!
I started with a basic white cupcake in a Wilton white baking cup.
  Next I applied white icing to each cupcake.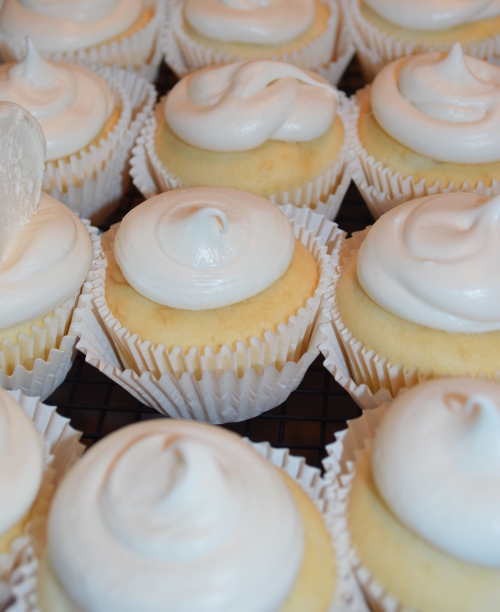 Using a spatula Gavin helped me smooth out the icing.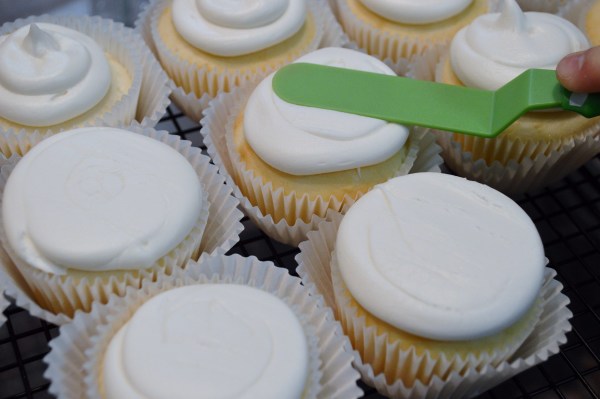 Using two brown M & M pieces and black licorice, we added Baymax's eyes.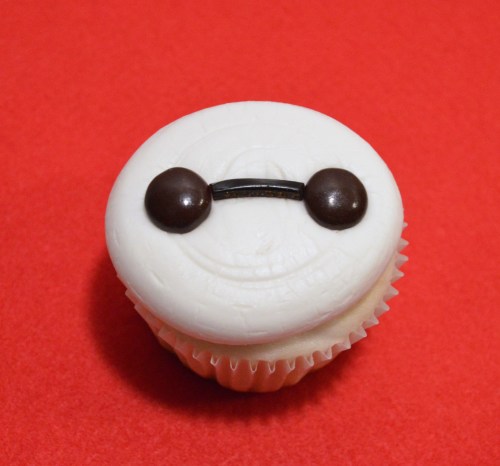 It's that simple!  It took more time to divide the brown chocolate candies than to decorate the cupcakes!
 Did you see Disney's "Big Hero 6" yet?  Which hero was your favorite?