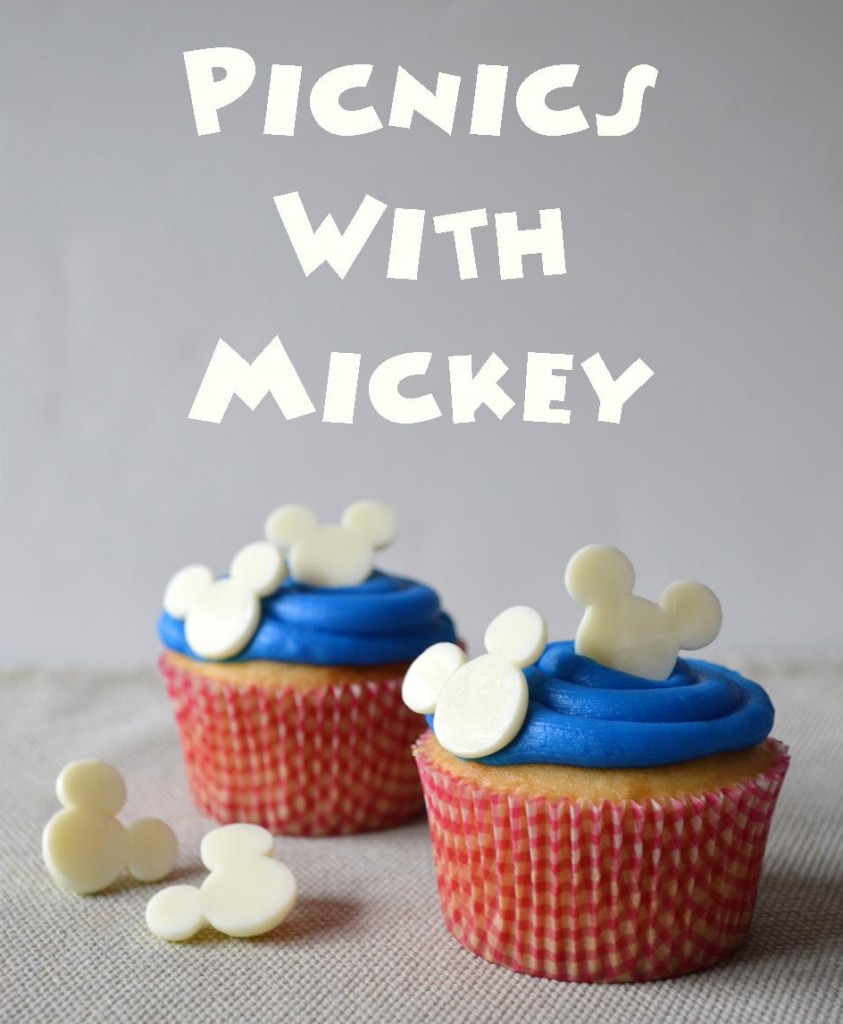 Are you planning a family picnic this Memorial Day Weekend? Add a little Disney magic to a simple cupcake by adding these easy-to-make Mickey Mouse chocolates.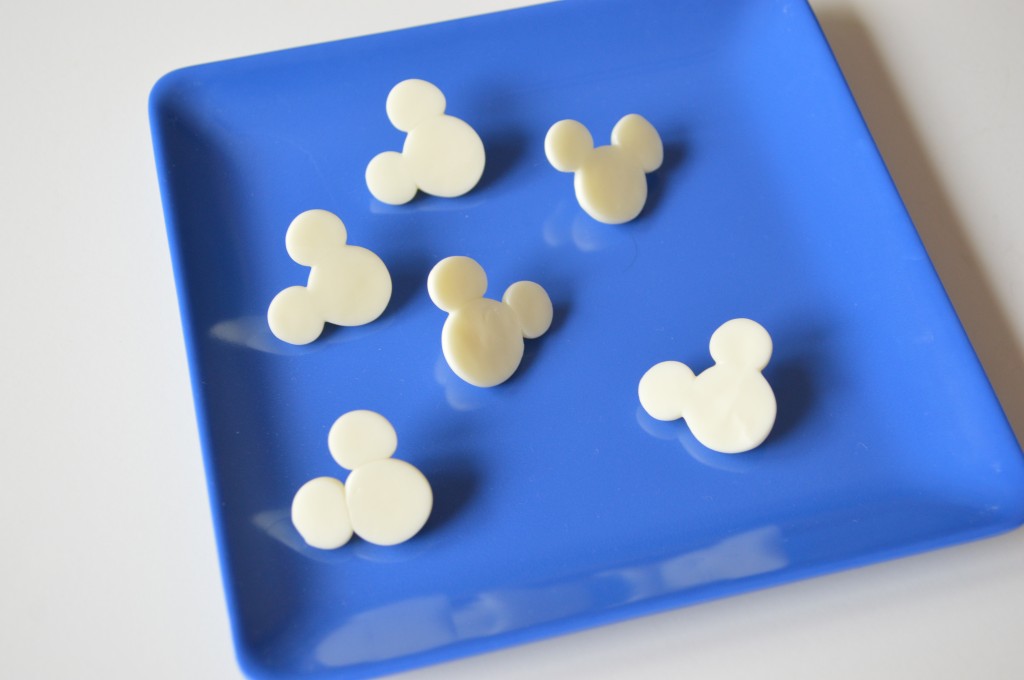 To make these chocolates you'll need chocolate candy melts, wax paper, a microwave safe squeeze bottle or microwave safe disposable decorating bags and my Mickey Mouse template.
Below is the template that I created with the use of a Mickey Mouse craft punch.  Print it out to get started!
Mickey Mouse chocolates template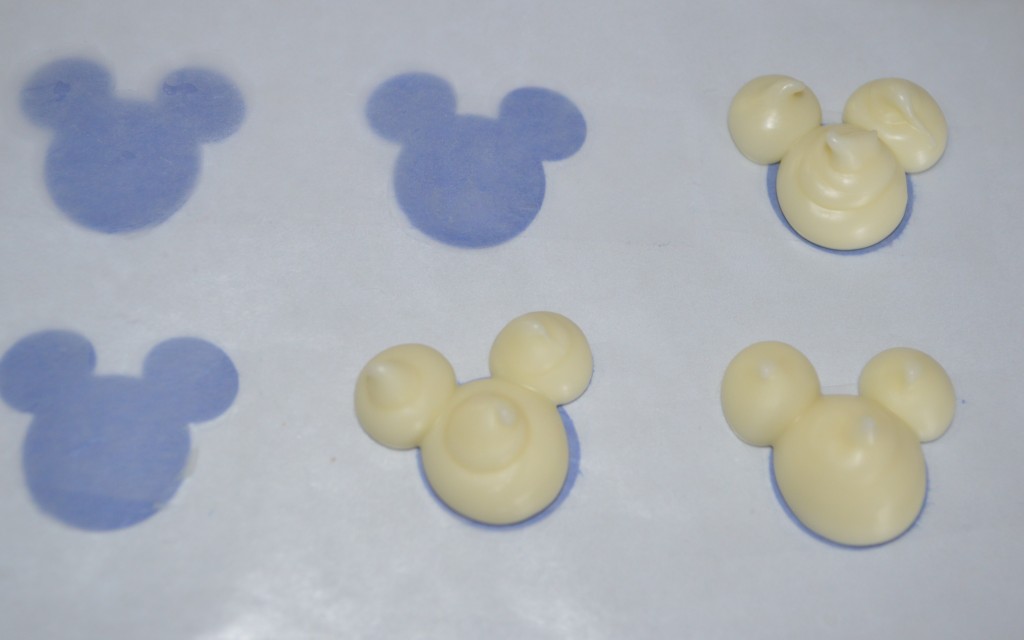 Using the template underneath a sheet of wax paper makes creating Mickey Mouse candies a breeze.  Simply melt the chocolate in the squeeze bottle or in your decorating bag, snip a small hole at the end and then cover the blue Mickey heads with chocolate. Once the chocolate has cooled, flip them over and your miniature Mickeys are ready to magically transform your cupcakes!
One important tip to make your candies fabulous ~ do not try to trace the Mickey head to create the candy.  This will give the candies bubbles on the back side, instead of the smooth finish you see on the candies pictured on the blue plate.  Instead, apply chocolate in the center of the large circle until it fills the entire circle.  Follow with adding the ears by applying chocolate again in the center of one ear until it fills the ear and then complete Mickey by adding his last ear.  Talk about easy!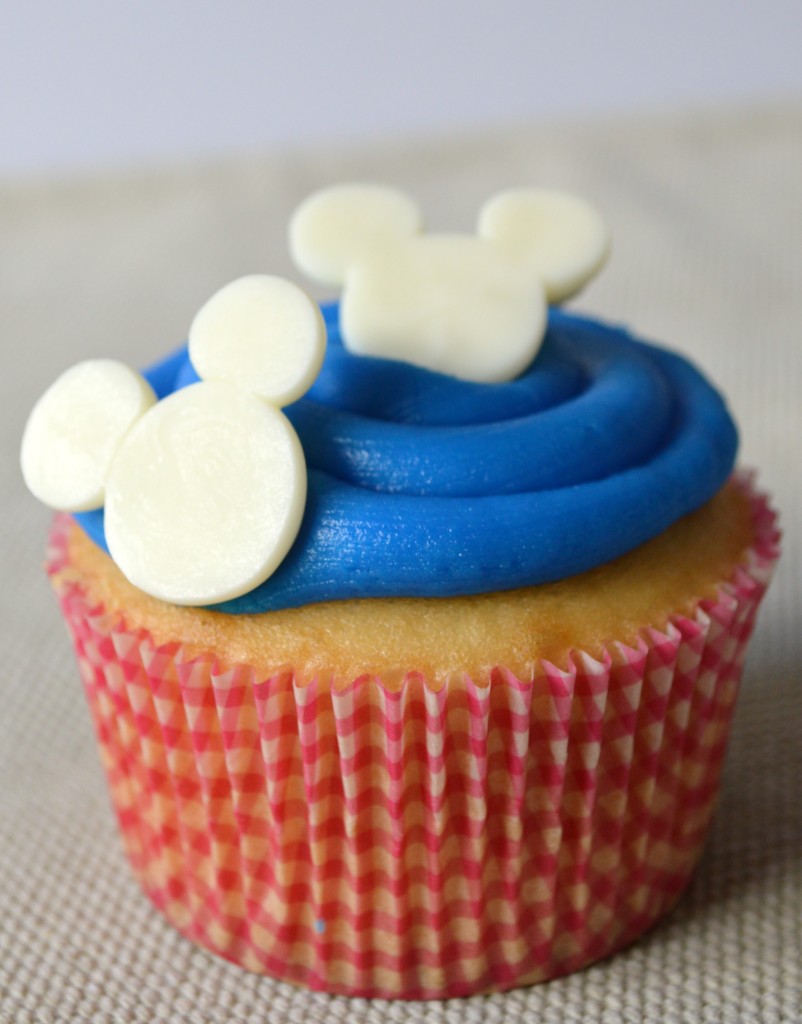 Have a Magical Monday everyone!