"Please Stand Clear Of The Doors."
As some Disney fans celebrate Russian Orthodox Christmas today and other Christians are in the process of packing away their Christmas décor for the season, I thought it would be fun to take a final ride on the monorail and enjoy the outstanding decorations at Disney's Monorail Resorts one last time. Why don't you grab a cup of hot coco and join me for a quick ride on the rail?
First Stop ~ Disney's Contemporary Resort
Inspired by Mary Blair's "it's a small world", this Gingerbread Holiday Ice Castle is over 17′ tall, so we can easily see it as we zip through Grand Canyon Concourse!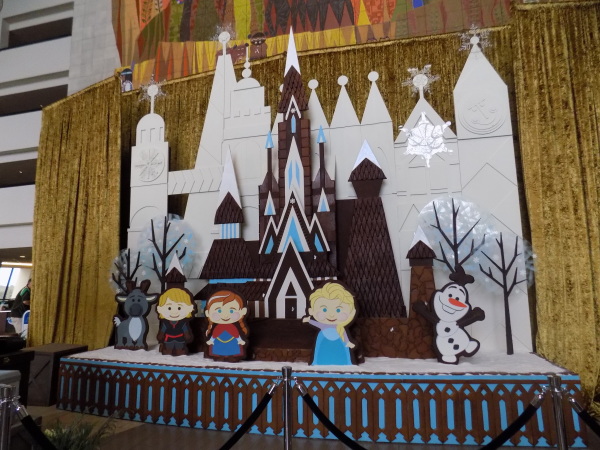 Next Stop ~ Disney's Grand Floridian Resort & Spa
We all love the beautiful interior of "The Grand," but have you looked at the Victorian garlands that adorn the entrance?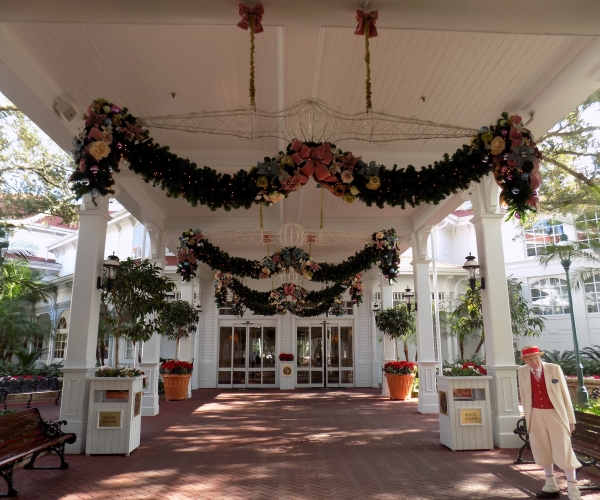 Here's a close up!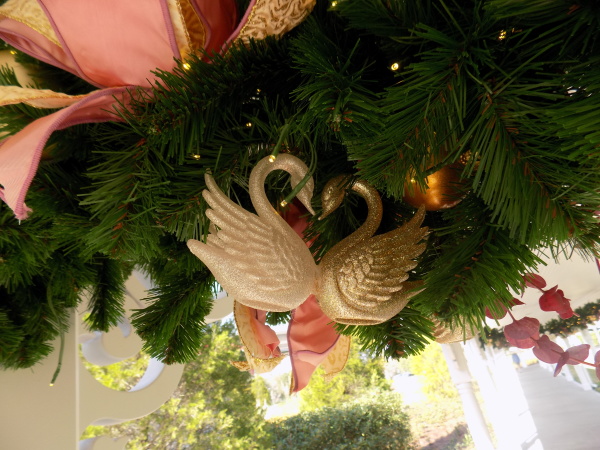 Our final stop~ Disney's Polynesian Resort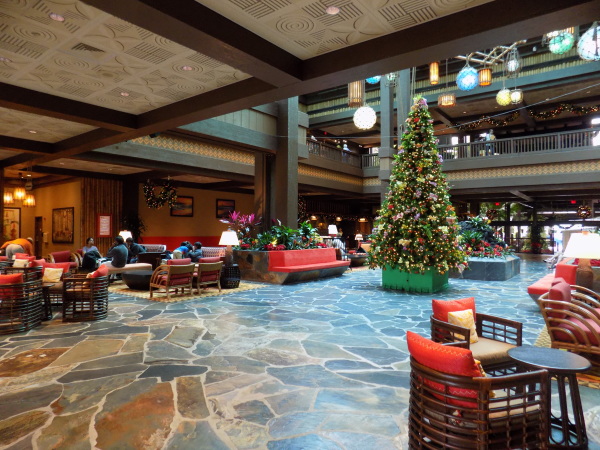 We'll stay here a bit longer just to take in a few extra views of the newly renovated lobby.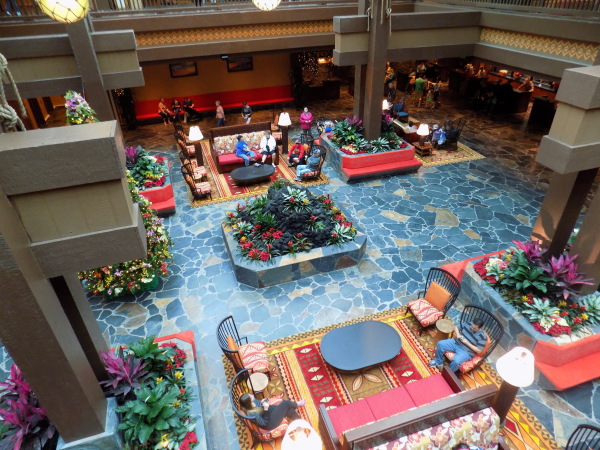 What a difference!  I hardly recognize the resort's lobby! I do love the new furniture!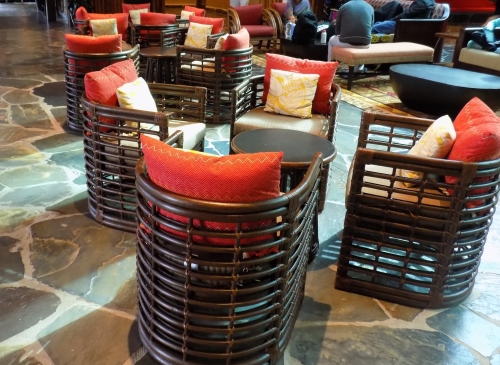 Here's a close up of the overhead lighting. Isn't it beautiful!?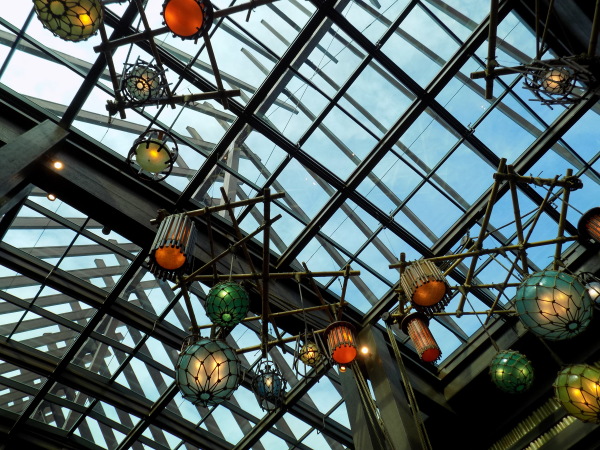 One last look before heading outside!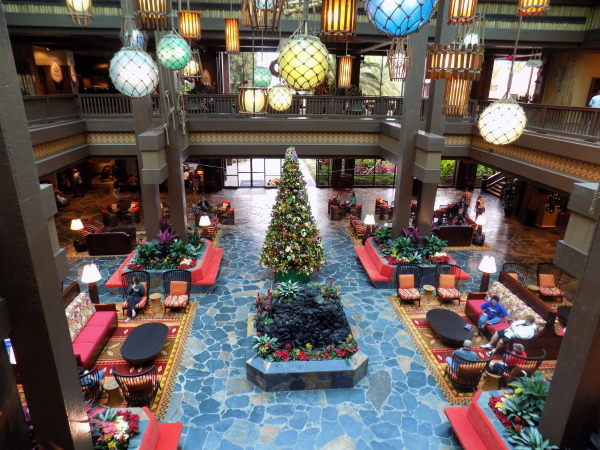 As our little tour of the holiday décor comes to an end, here's a glimpse of the new bungalows on the lagoon!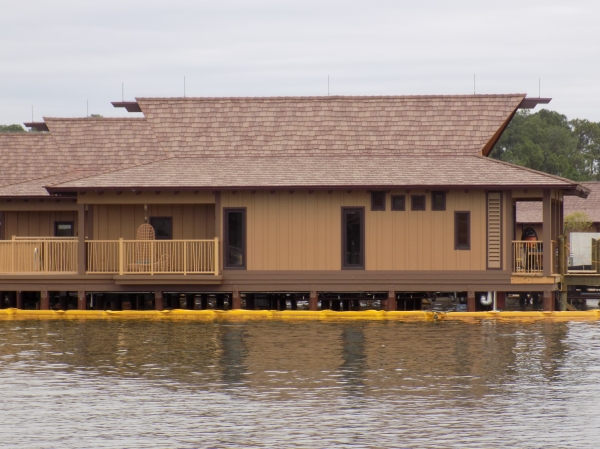 Although they are currently still under construction, I believe a week-long vacation in one of these bungalows would be a perfect gift for Santa to bring me next year! What do you think?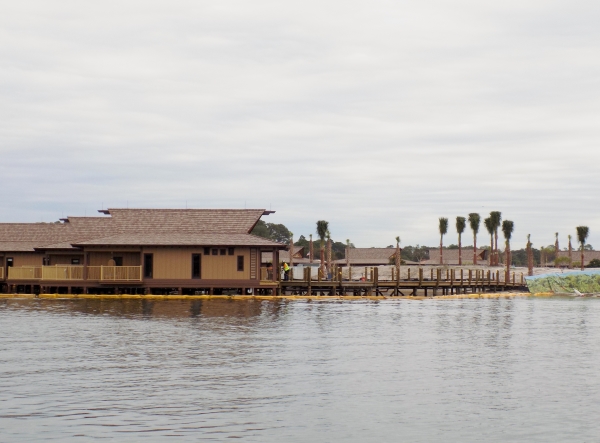 I hope you've enjoyed a final look at the holiday decor in the Magic Kingdom Resort Area!  I know I did!
I'd like to thank Vanessa Mroczka for the fantastic photos that I posted on the blog today! All of the images were taken by her with the use of her shiny new camera she got for Christmas!  Keep taking photos Vanessa!