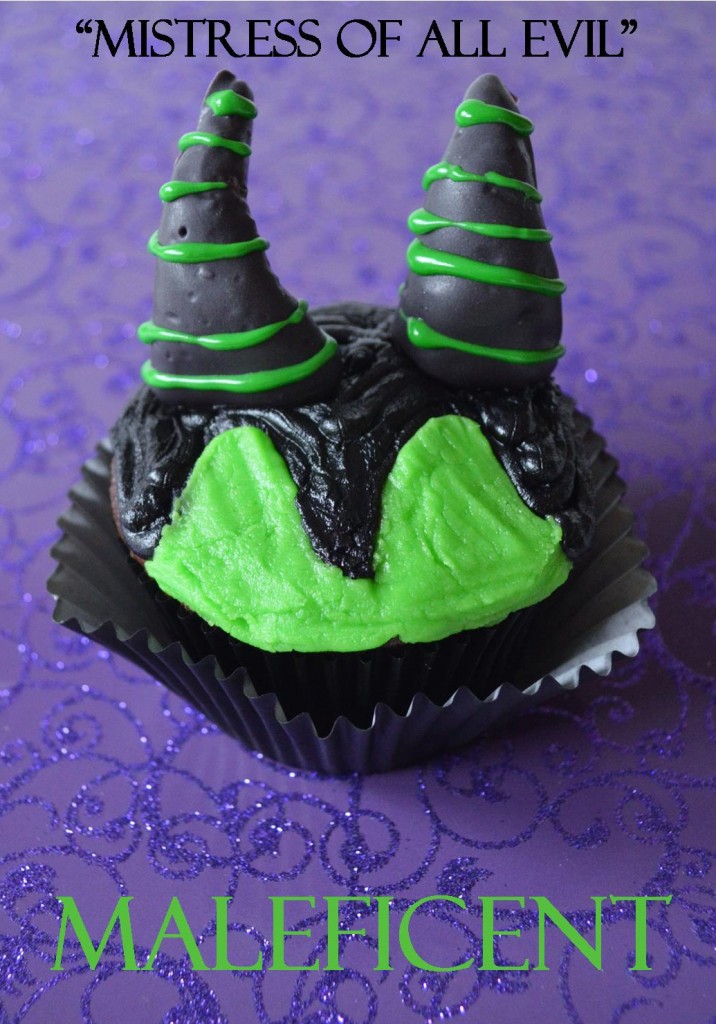 This Halloween season I've had fun making cupcakes inspired by my favorite Disney villains.  Today I'd like to share with you, Maleficent!
Love Disney villains like I do?  Here are the links to check out the tutorials for other Disney villain inspired cupcakes!
Cruella de Vil Cupcakes:
http://www.mouseearsmom.com/2013/10/11/disney-villain-cruella-deville-cupcakes/
Evil Queen's Red Apples
http://www.mouseearsmom.com/2013/08/26/the-evil-queens-red-apple-cupcake/
Captain Hook's Cupcakes
http://www.mouseearsmom.com/2013/07/22/a-pirate-picnic/
To make this "Mistress of All Evil" cupcake start with a basic chocolate cupcake.
To save time, I use Wilton Decorating Icing for a lot of my projects, especially if the cupcake needs black icing.  For this cupcake I used the two decorating icing tubes featured in the photo.  The tips used are round.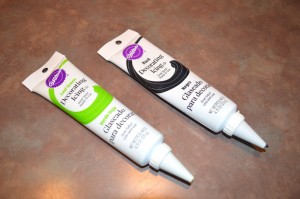 With the icing tubes and tips, draw an outline of Maleficent's headpiece and face.  Once outlined, continue to fill in the top of the cupcake.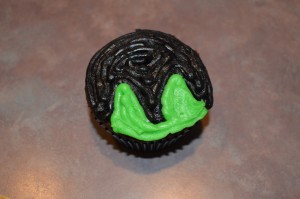 Melt black candy melts in a small bowl.  Using a spoon dip Bugle cone-shaped snacks into the chocolate.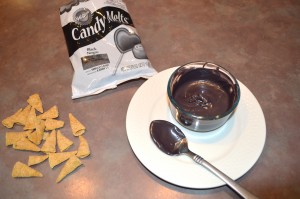 Using a toothpick, remove the Bugle out of the chocolate and place it on a wax lined cookie sheet.  Place in the refrigerator until the chocolate has hardened around the tooth pick.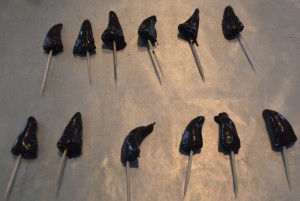 Place two of the chocolate covered Bugles in each cupcake to act as horns.  Then place the cupcake within another black cupcake liner to represent Maleficent's collar.  To create the stripes around the horns, I used a Cake Mate Writing Icing.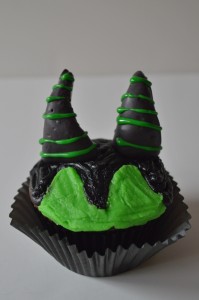 That's it!
Did you know that this special Disney villain will soon be sharing her side of the "Sleeping Beauty" story on the big screen?   The film, Maleficent, is scheduled to be released on May 30th, 2014.
I hope you all have a Not-So-Scary Halloween this week!