Mouse Ears Mom's Healthy Twist on a Walt Disney World Treat Favorite
If you've ever traveled to The Walt Disney World Resort then you know that the "Mickey Premium Ice Cream Bar" is a classic treat.  Within moments of the stepping foot on property, I am quickly discarding the evil nutritional fact wrapper and chopping off one of those precious chocolate covered ice cream ears!  At that wonderful moment the family vacation has officially begun.    But unfortunately, vacations end and once you leave Walt Disney World, the magical bars stay behind.  This is probably a good thing for my waistline.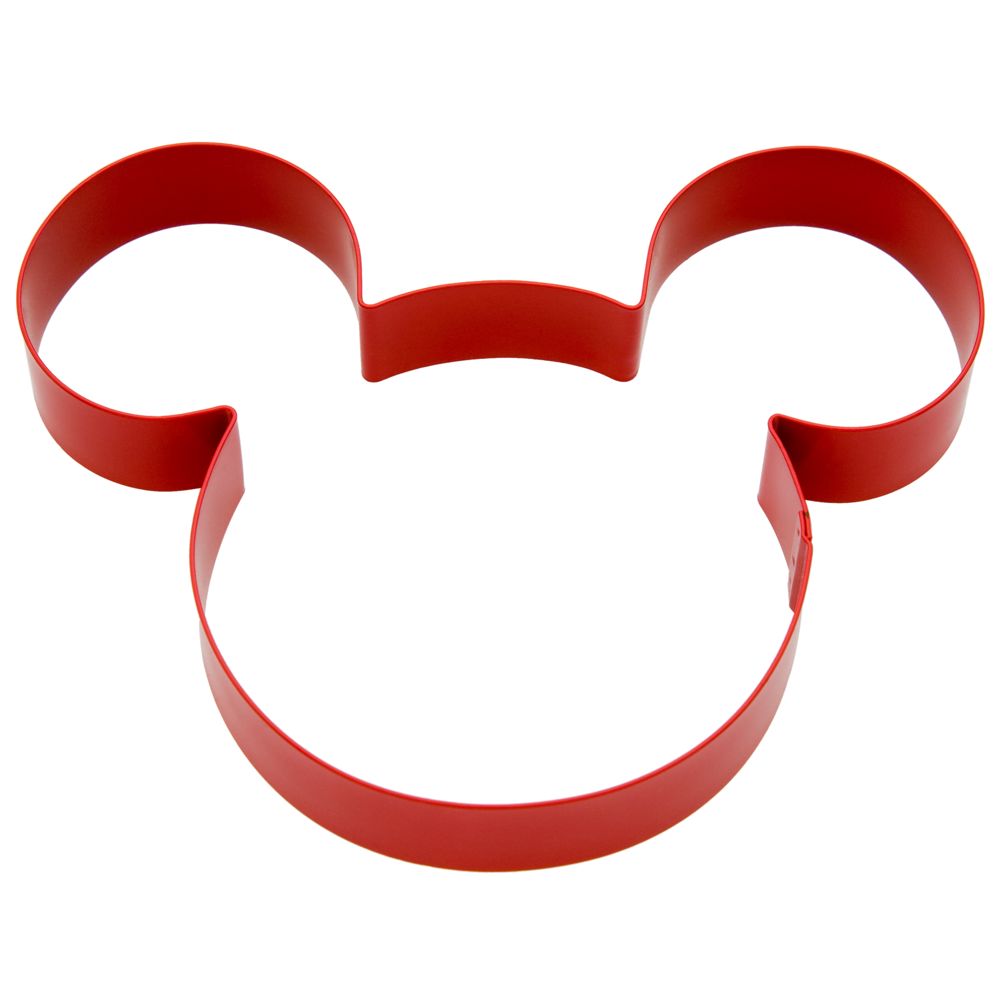 Using my family's favorite summer fruit, I decided to pay homage to the "Worlds" most classic ice cream ears by recreating them with a healthy twist.  Super easy to make, you and your kids could be enjoying Watermelon ears this evening!  All you need is a watermelon, a Mickey Mouse cookie cutter, and some cookie pop sticks.  After cutting the watermelon, place it on a cookie sheet lined with wax paper, then insert a cookie pop stick, and freeze on the cookie sheet.  I also chose to place each pop in a freezer bag.  I used the cookie cutter that is pictured to the right.  It can be purchased on Disney Store's website or at Disney's Parks.
My two-year old, Victoria, LOVES popsicles.  The juicier the pop, the better is her motto.  Since the watermelon was frozen, she spent some time sucking the juice out of this pop!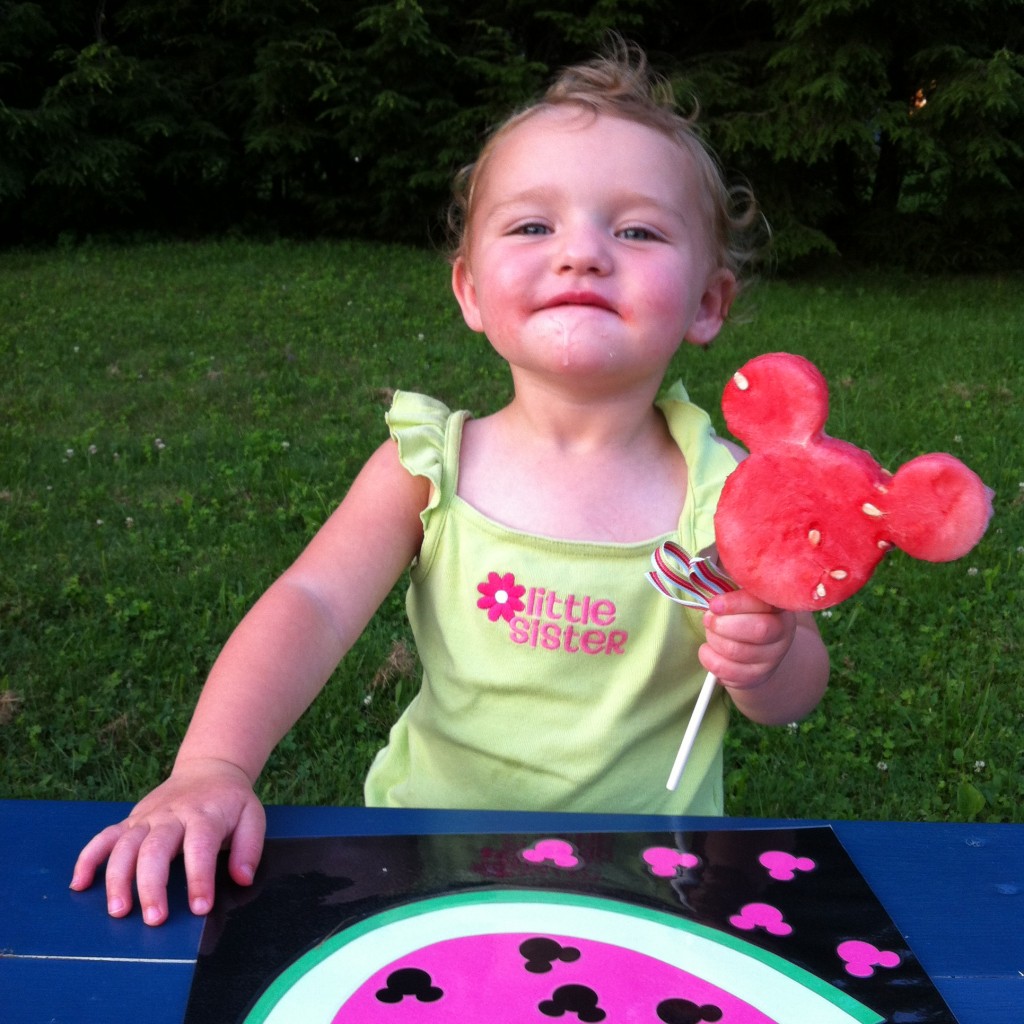 As you can see by the photo, Victoria absolutely enjoyed this fruit version of Mickey's ears!