Happy 21st Birthday "Nightmare Before Christmas!"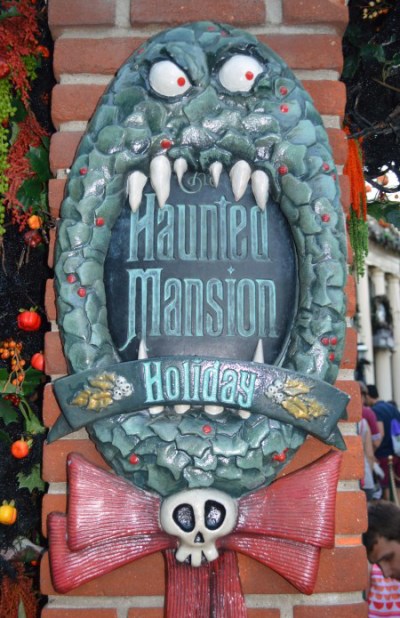 On October 13th, 1993 "The Pumpkin King" was introduced to Americans.  "Tim Burton's Nightmare Before Christmas" was such a phenomenal success that The Walt Disney Company decided to thrill obsessed Jack Skellington fans by creating a special attraction overlay.  This overlay shows Disneyland guests how Jack would celebrate Christmas in The Haunted Mansion. On October 3rd 2001, Disneyland opened an amazingly transformed Haunted Mansion, with the help of Jack Skellington of course, and called it "Haunted Mansion Holiday."
Haunted Mansion Holiday is a seasonal attraction offered exclusively to Disneyland guests from the end of September through early January each year.
On my recent trip to Disneyland I was able to experience this enchanted attraction. Walt Disney Imagineering did a mind-blowing job bringing Jack's special touch to every corner of the Haunted Mansion.  Would you like to take a look?  I promise brownie pops at the end!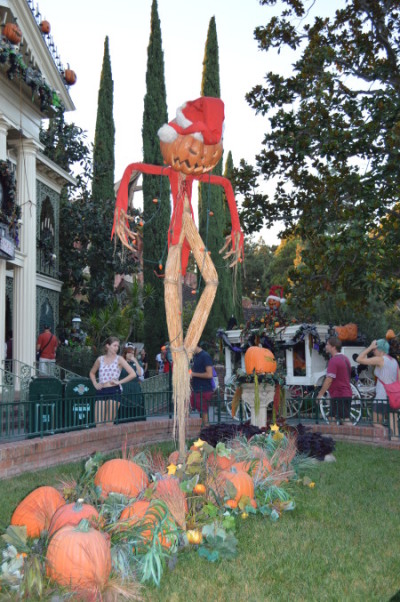 Jack welcomes guests to explore the grounds outside the mansion where decorations adorn everything!  Walking through the queue is almost as entertaining as the attraction!

This is a side view of The Haunted Mansion.  As you can see, pumpkins, garland, and candelabras add Jack's festive touch to the otherwise gray mansion and gloomy grounds.
At the entrance to the mansion a giant clock counts down to Christmas…looks like Christmas has arrived!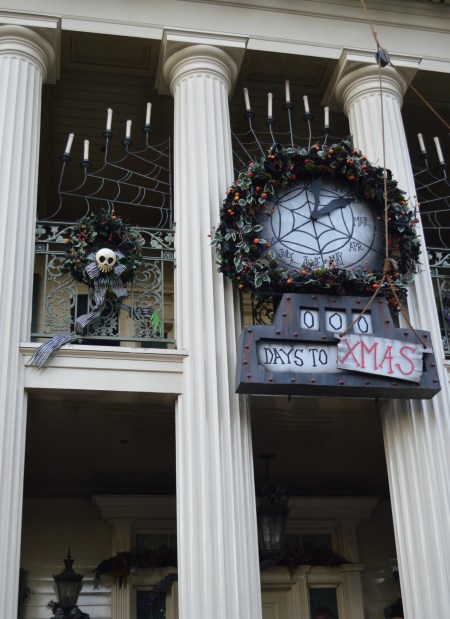 Upon entering, guests will immediately notice the difference between the original version of the attraction and this special festive overlay. There's a reason the attraction closes for a few weeks to transform. This is not a minor refurbishment. It takes the attraction to a level worthy of FassPass!  If you've never had the opportunity to see Haunted Mansion Holiday, I won't spoil it for you by telling you every single difference, but I will say that the stretching room is so cool!
My camera didn't take the best photos inside of Haunted Mansion Holiday, but I thought you still might want to see a few peeks at the attraction.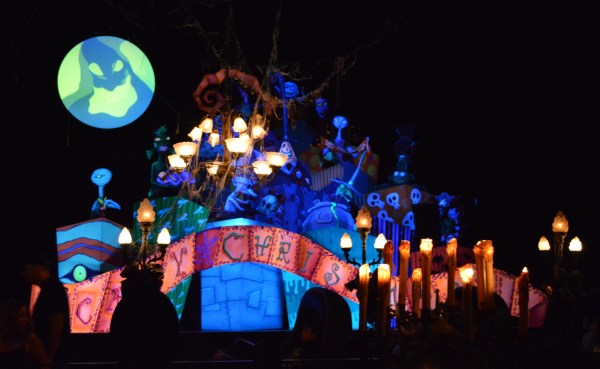 The photo featured above is of the Doom Buggie loading area.

Guests travel through all of the same rooms as in the original attraction.  However, each room has been decorated for the holiday celebration.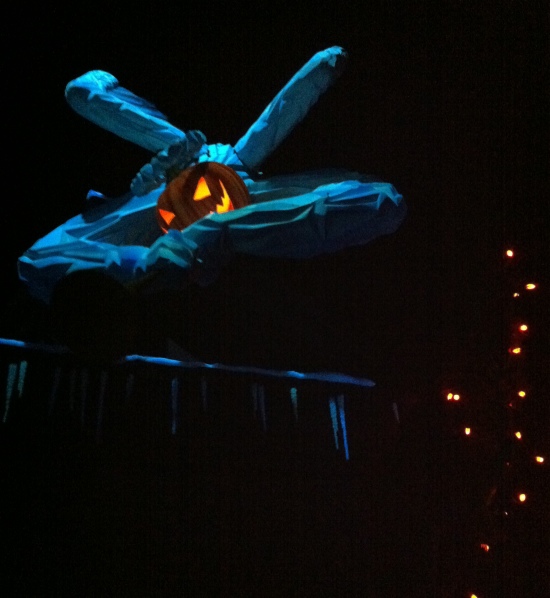 When comparing attractions available at Magic Kingdom at Walt Disney World and Disneyland Park attractions, there are quite a few attractions offered at Disneyland Park that are not at Magic Kingdom. Haunted Mansion Holiday is by far my favorite! OUTSTANDINGLY detailed with animatronics and special effects from not only Disney Imagineering but also Garner Holt Productions.  If I could pick it up and take it to Walt Disney World I would in an instant!
In celebration of the 21st anniversary of "Tim Burton's Nightmare Before Christmas", let's enjoy a tasty treat!  So simple to make, using a box of brownie mix, a bit of white and chocolate icing, you could whip them up for this evening's dessert.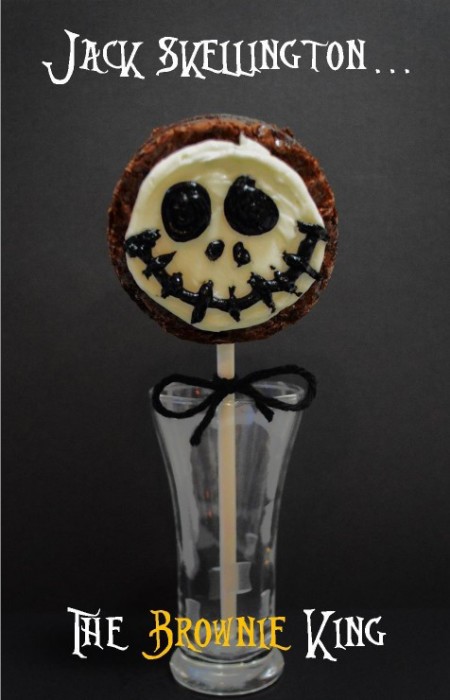 If you'd like to see the step-by-step directions on how I made these "Brownie Kings", here's the direct link!
 http://www.mouseearsmom.com/2013/10/21/jack-skellington-brownie-pops/
Enjoy!