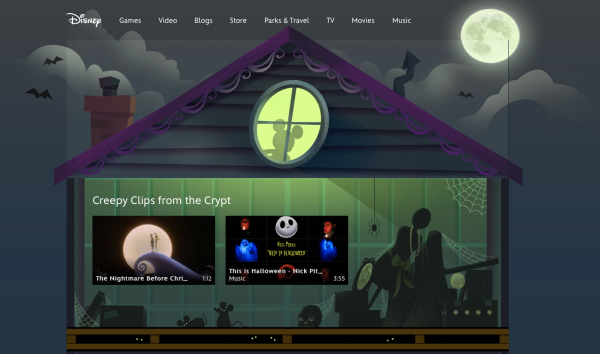 Yesterday morning was cold and rainy in Pennsylvania.  We were only three hours into our day when my seven-year-old son, Gavin announced he was already bored.  Luckily I remembered that Disney Interactive just launched a new Disney Halloween themed portal.
Wondering what the portal is all about?
Disney invites fans to roam the halls of Disney.com's Haunted House at Disney.com/Halloween to discover spook-tacular games, videos, crafts, and galleries of the most dastardly villains. Every dark corner and hauntingly sweet floor of the page offers online and offline fun for the whole family, including:
Disney themed not-so-scary stories told by Disney Blogs
Trick and treat ideas inspired by Disney Family
A costume destination brought to you by Disney Store
 Bring your family's Halloween to life by visiting Disney.com's terror-ific haunted house at Disney.com/Halloween this October. Creepy new content will be added throughout the month, so check back regularly for new fun and frights!
Gavin had fun playing in the "Gostly, Ghastly Gaming" section and I enjoyed checking out the "Spooktacular Halloween Tricks & Treats" ideas!  When you're looking around the portal, make sure you watch Nick Pitera's rendition of "This Is Halloween."  It's awesome!  You'll find that at the very top of the page under "Creepy Clips from the Crypt."
Have a great Fall weekend everyone!