Do you participate in a Cookie Exchange?
Each year when the cookie exchange invitation arrives, I quickly reply YES.  My cookie of choice is always the sugar cookie.  The empty palate that each cookie presents is exciting to me and I start my first batch eager to create a little masterpiece.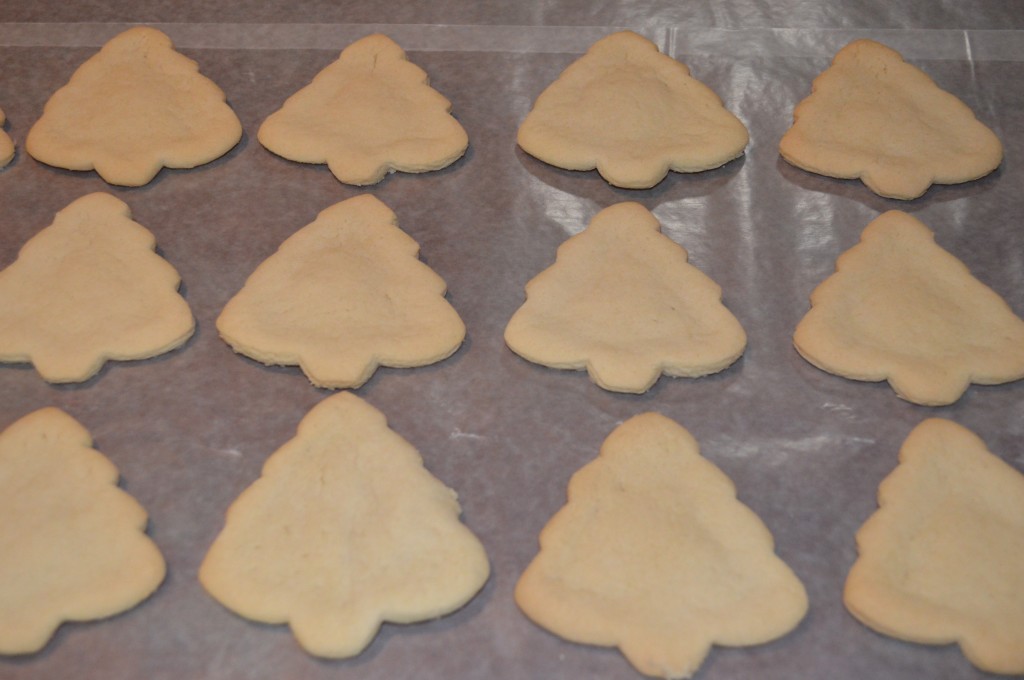 This year I decided to theme my cookies after my family's Christmas tree,
A Disney Christmas Tree!
OK, here's the disclaimer part: I am in no way a baker (I roll out premade tubes).  And I'm absolutely NOT a schooled decorator.
My cookie decorating ideas really are simply fabulous in my head.  It's just trying to put them on the cookies that's the problem!  Oh well, I try.  Each year upon finishing my first dozen cookies I vow to never pick the sugar cookie again.  As you can see, I didn't listen to myself.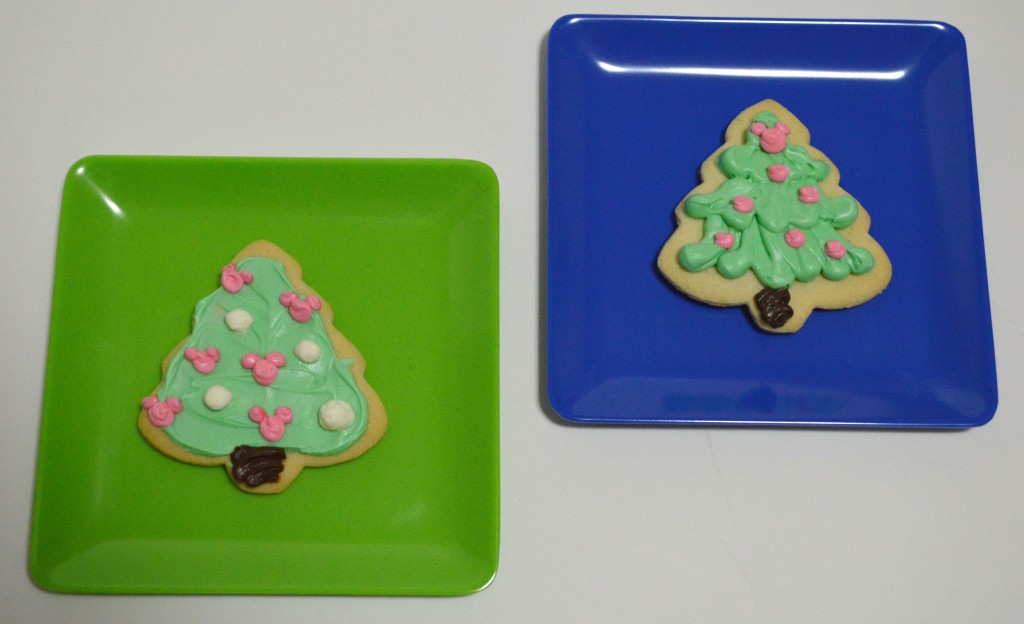 These are the two designs for my little Christmas tree cut out cookies.  The cookie on the right represents our Christmas trees ten years ago.  I had a beautiful Mickey Mouse tree topper that we used each year until our children were born.  Unfortunately it broke shortly after Gavin's birth.  The cookie on the left represents our tree of today.  Mickey Mouse and various other Disney themed ornaments blanket the tree with memories.
Cookies, friends, and drinks- it's a wonderful combination!
Every year I participate in the cookie exchange with a group of about 20 fantastically fun women.  The gathering isn't so much about the cookies, although they're yummy. It's sincerely a few hours out of our busy holiday schedules away from our husbands and children to celebrate our precious friendships with women that are most special in our lives.  Women that we go to for support, encouragement, and sometimes a glass of wine.  If you haven't participated in a cookie exchange party, consider hosting one.  I guarantee it will become an annual tradition that all of your friends look forward to attending!
I'd love to hear what cookies you've made for your cookie exchange.  Are they sprinkled with a touch of Disney?  Please share them in the comments below!