Does your family have a pick for Favorite Muppet?
In our house, Animal is one of our top five favorite Muppets.  Today I gave it my best attempt to make an Animal-Inspired cupcake.  If you like how he turned out and would like to make Animal cupcakes for your kids, here's a quick tutorial!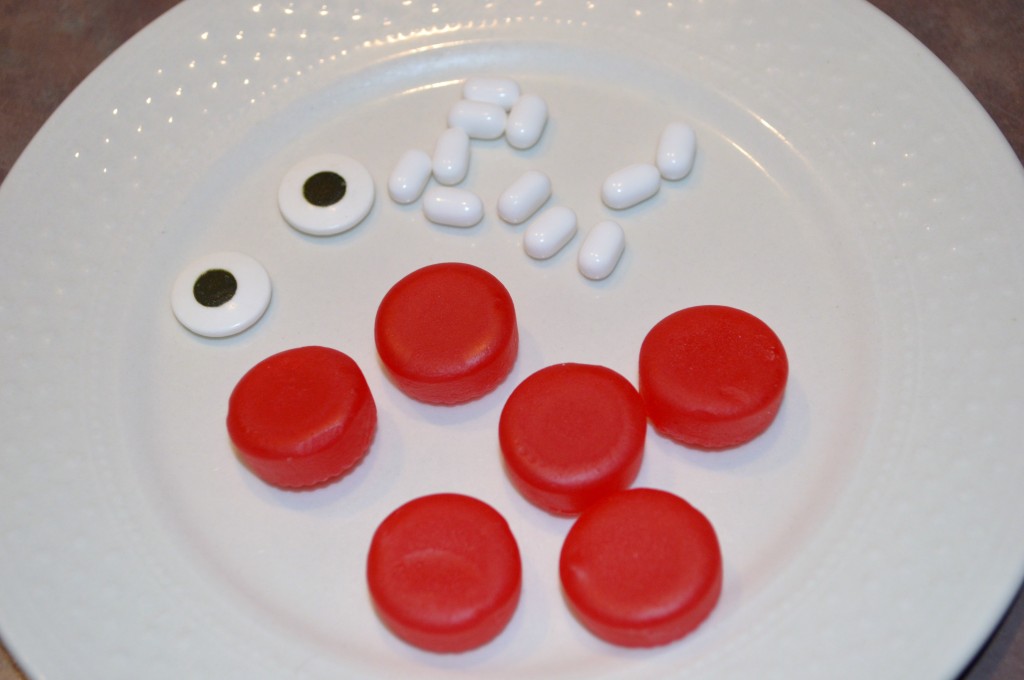 Gather the following supplies:  Candy eyes, Tic-Tacs, Juju coins, red & orange icing, and cupcakes.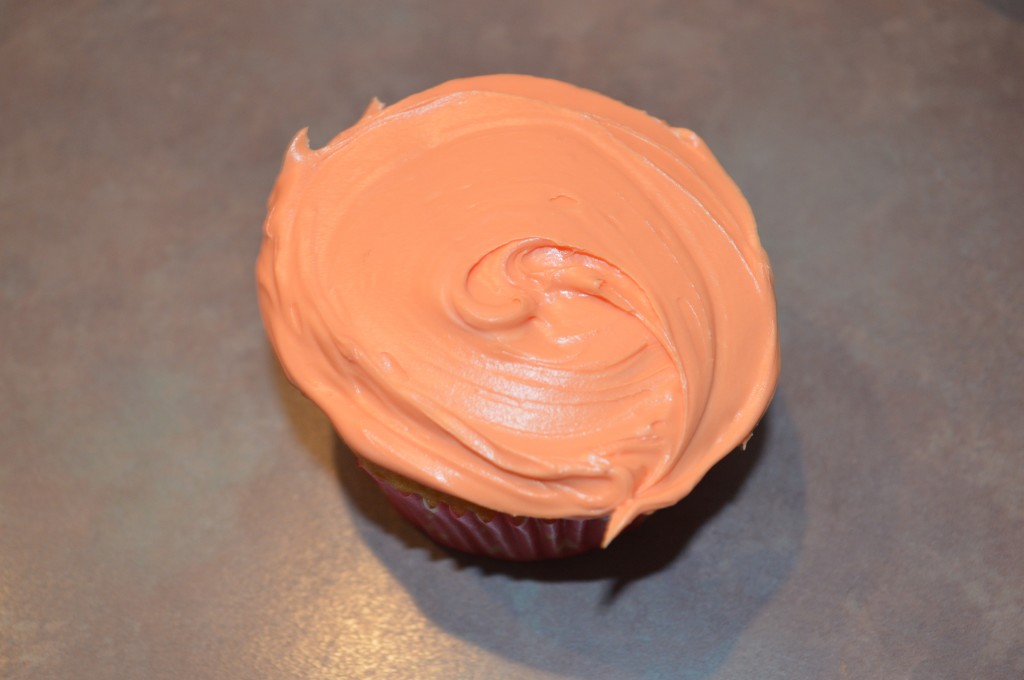 Start by icing the cupcake with orange icing.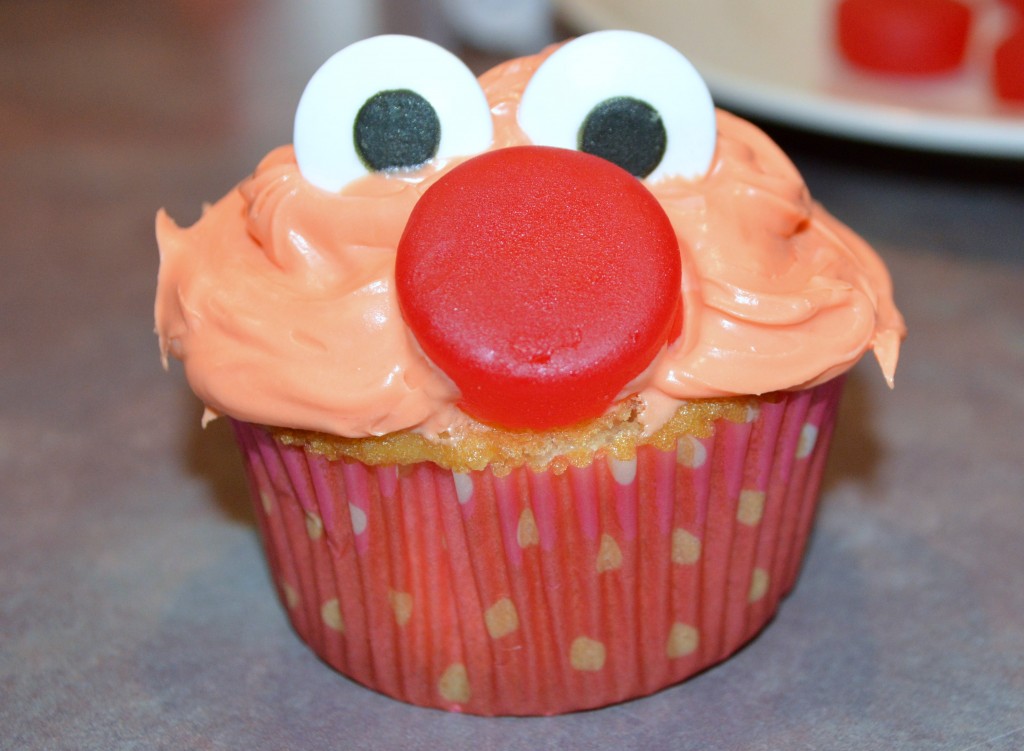 Next, add the eyes and nose.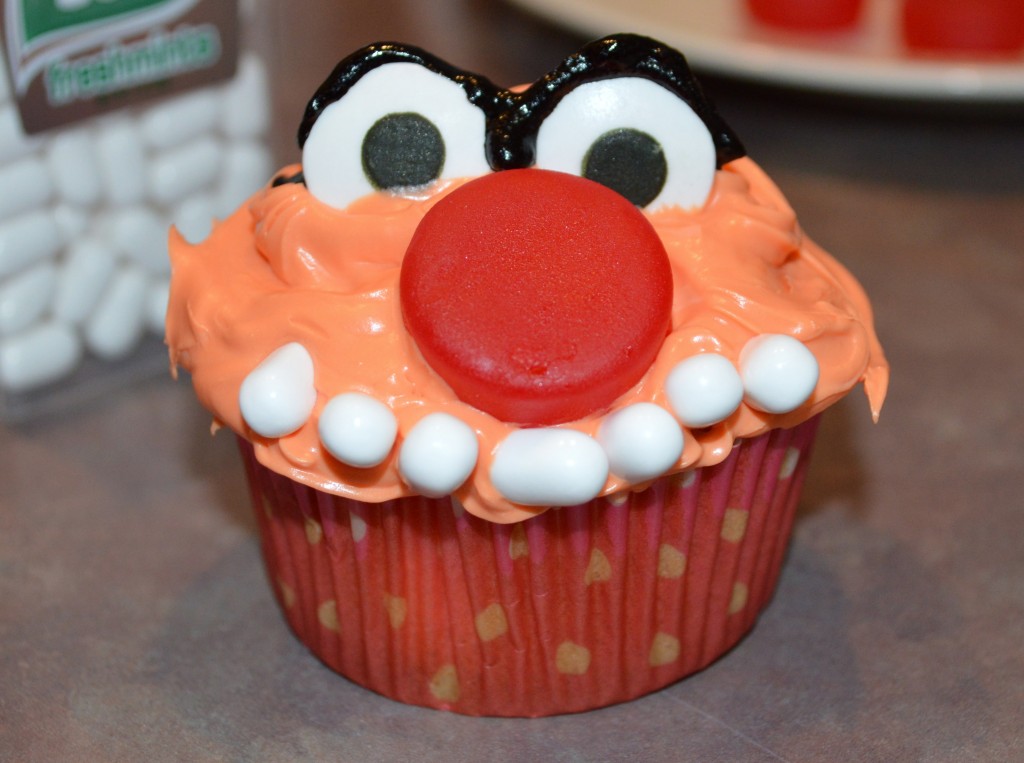 Then add his seven wonderful teeth.
Using a Star decorator tip, pipe Animal's orange and red fur icing.  Last, but not least, add his black eyebrows.  It's that simple!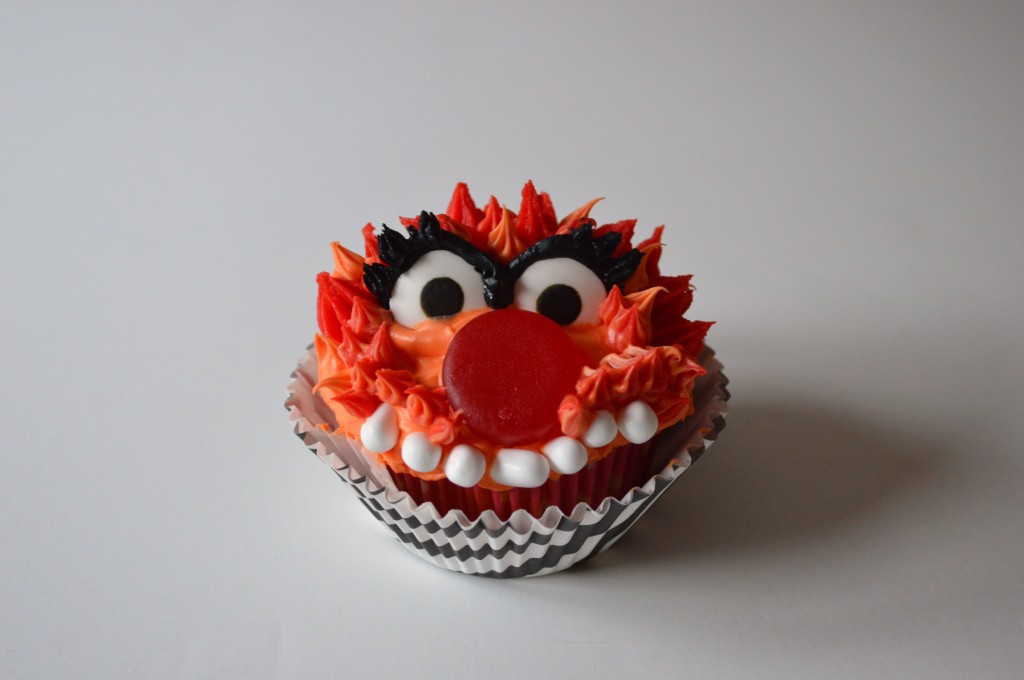 Which Muppet is your family's favorite?  I'm working on a few other Muppets-Inspired ideas to share with you shortly.  So far, I've shared with you Kermit and Animal Inspired ideas.  Look for my family's other three favorite Muppets to show up on the blog in upcoming posts.
This Friday I'm thrilled to be participating in the Favorite Food Friday blog hop hosted by Day by Day Disney.  If you love Disney food, hop over to Day by Day Disney to check out more fun Disney food. He's featuring the "Grey Stuff" cupcake today!  Check it out at