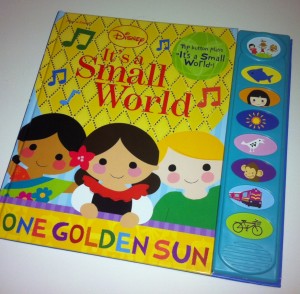 This week is all about Back to School!
If your family is like our family, summer's busy schedule of events and its beautiful sunshine calling us to do something outside, causes book reading to sometimes fall at the bottom of our list to do.   So to begin our week, let's get back to reading!  I'm going to share with you the most engaging "Disney" books that my family has found while on vacation at Walt Disney World. Some of these books are exclusive to Walt Disney World, while others you could purchase on-line today!
Baby and Toddler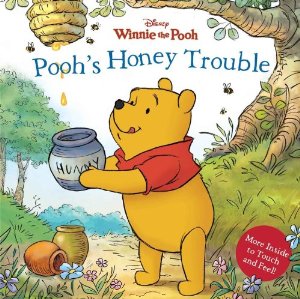 Pooh's Honey Trouble is an adorable "Touch and Feel" book that we found in the shop at the end of the Many Adventures of Winnie the Pooh attraction.  Each page features a different surface to touch, such as soft, smooth, rough and the last page, my daughter's favorite, is sticky.
Toddler and Preschool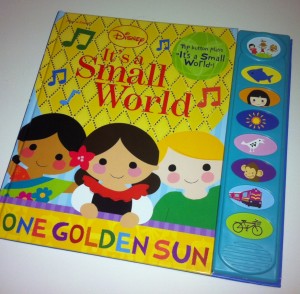 This Play-a-Sound book, recommended for children 18 months and up, plays the "It's a Small World" attraction song.  What a wonderful way to remember with your child, their first time they voyaged on the boat in It's a Small World.  Each two-page spread shows your little reader stylized illustrations that showcase a part of our world that was featured in the attraction and the text on that page teaches them something about a specific city in this part of the world.  The book is simply adorable and kids love to push the buttons.
Early Elementary
Random House offers so many fantastic Step into Reading books featuring an extensive list of Disney branded characters that I would recommend, especially the new "Scaring Lessons" book that's about our favorite Monster University students. We love to read these before bed time.  In addition to their books, I'd like to tell you about this activity book found exclusive to Disney Parks.
What's super cool about this activity book, is that the characters from Disney Pixar's "Cars" are wearing fun Disney Parks hats.  For example, there are two different stencils for Mater in the book.  One of Mater with Goofy ears and the other stencil is of Mater with a Pirates hat.  Not only will you child enjoy creating with this book, but parents could use it to spruce up a scrapbook page.
Ages 10 and above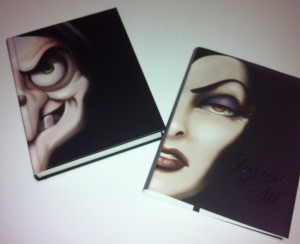 Fairest of All tells the untold story of The Evil Queen, before we met her in "Snow White and the Seven Dwarfs".  Not only would a tween enjoy this book, but I know a few moms that really enjoyed reading it too!
I'd also like to recommend the Kingdom Keepers books.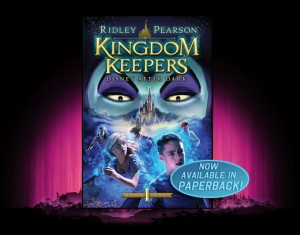 Kingdom Keepers, also recommended for ages 10 and up, is a thrill series were five young teens protect the Disney theme parks again the Disney villains who try to take over the parks. This series has a HUGE following. I've only read the first book, but really enjoyed it.   If you're not in the loop on this yet, check out the series website to learn more.   http://www.thekingdomkeepers.com/
We purchased both Fairest of All and books from the Kingdom Keepers series at Walt Disney World.  However, they are not exclusive to the parks and can be purchased in book stores or on-line.
Are there any books that you purchased for your children at Walt Disney World that you'd recommend for our kids? I'd love to hear your suggestions.