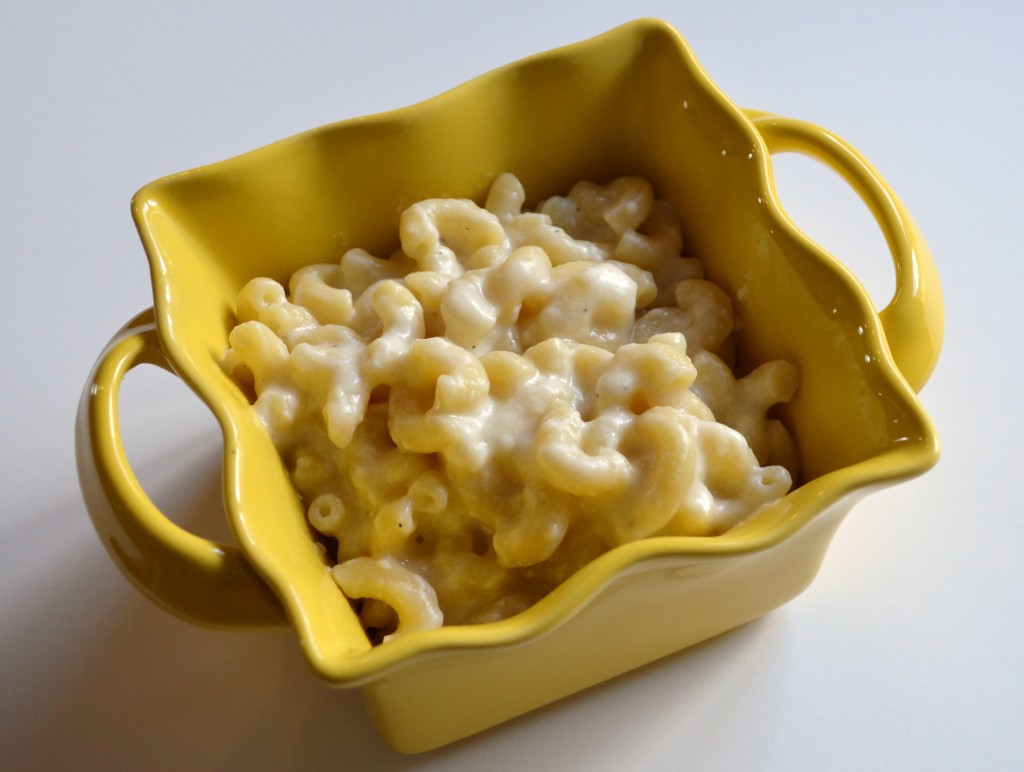 Macaroni & Cheese
Looks pretty good, doesn't it?
This yummy looking dish was prepared by my seven-year old son, Gavin.  Seriously, aside from me straining the water from the pasta, he did it all by himself and it was delicious! Gavin received the "Delicious Disney Just for Kids" cookbook from his grandmother a few weeks ago for his birthday.  After watching Ratatouille this past Saturday night, he turned into my "Little Chef" and the two of us were inspired to crack the cookbook open to see what recipes we'd find.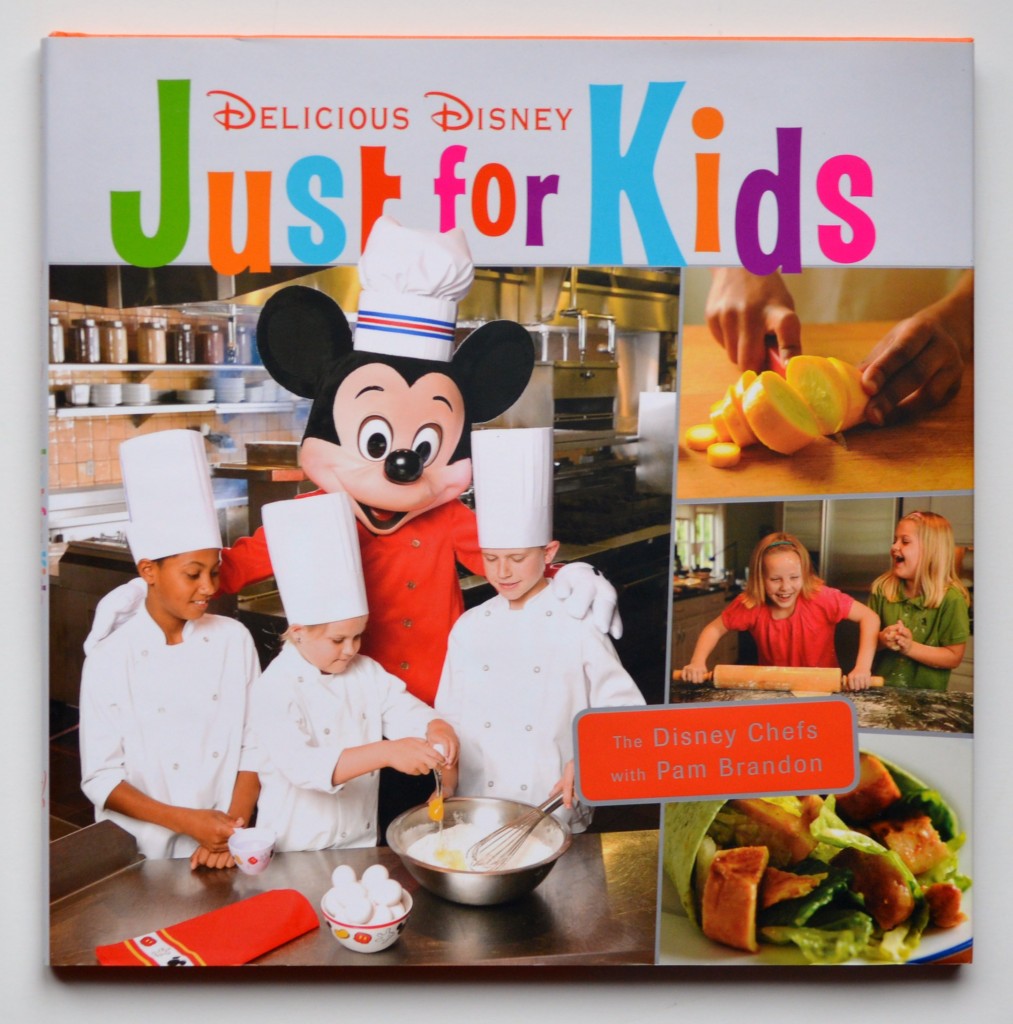 The cookbook, written by The Disney Chefs and Pam Brandon, is made up of 20 recipes supplied by different chefs at Disney's parks, resorts and even the Disney Cruise Line.  The recipe Gavin followed for the Macaroni & Cheese came straight from the chef at Jiko- The Cooking Place restaurant, located within Disney's Animal Kingdom Lodge at Walt Disney World.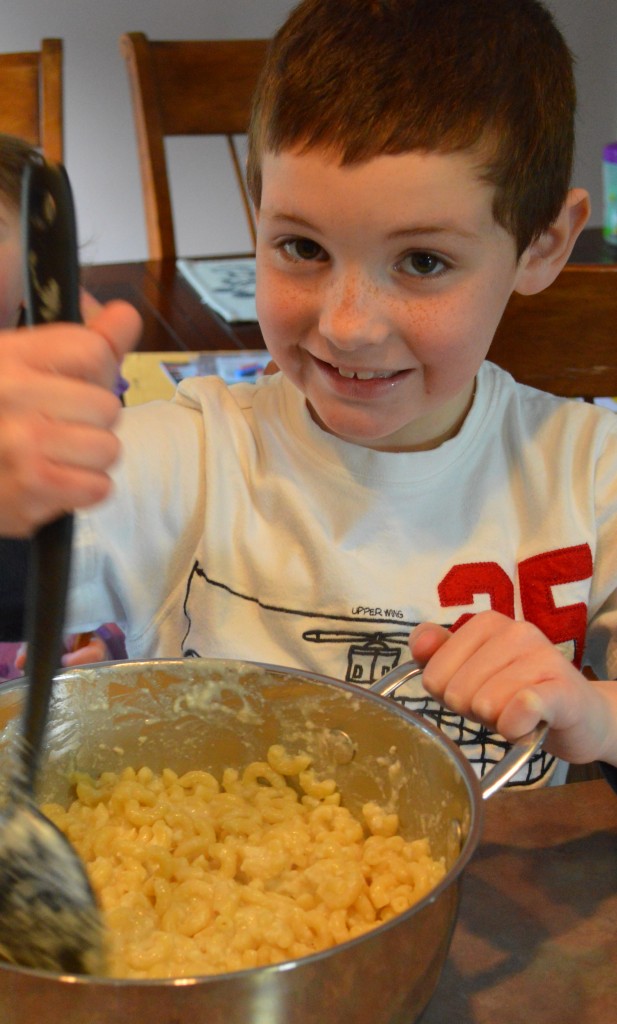 The recipe was so simple and quick to make that immediately after making dinner he wanted to make dessert too!  You can see in the background that our dinner was on the table cooling while he whipped up dessert.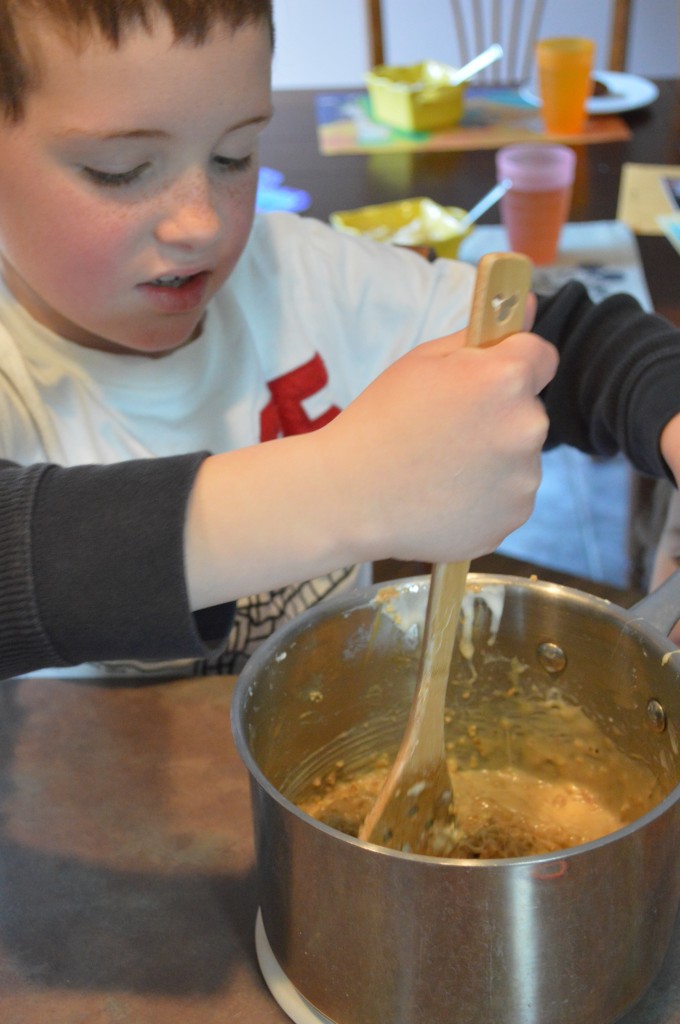 Gavin chose to make "No-Bake Granola Treats" as our after-dinner treat.  The recipe was courtesy of the Chef at Disney's Contemporary Resort Bakery.  Since this recipe came from the Disney resort that we call home, the treats were a bit extra special for the kids.  We enjoyed talking about staying there as we made them and of course ate them.  It added a nice sprinkle of pixie dust to our evening!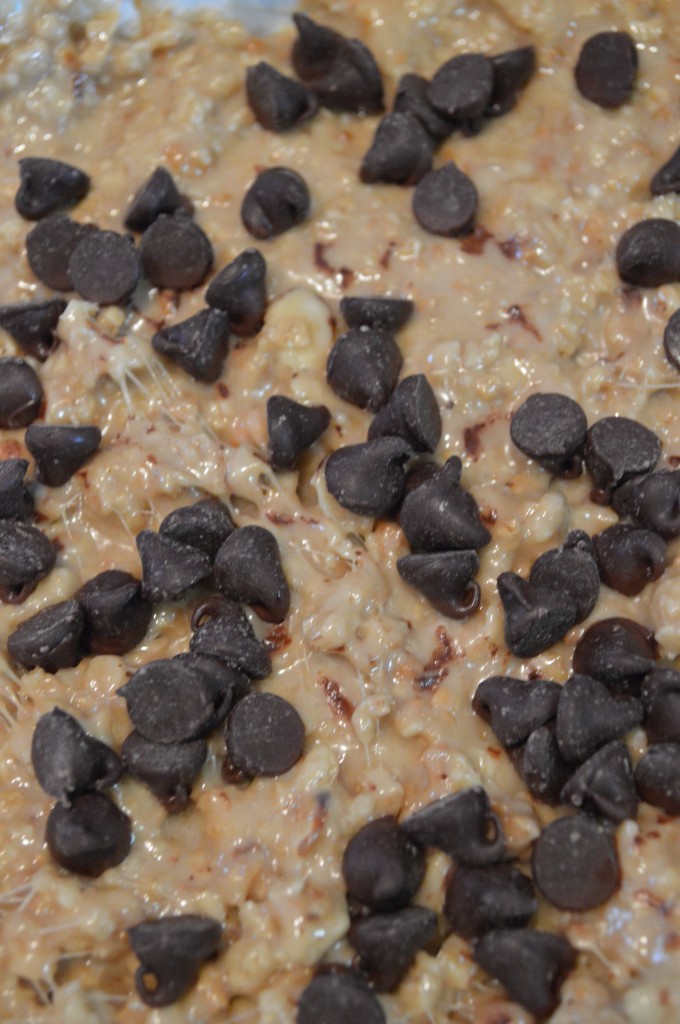 I have to tell you- the granola bars were the absolute best granola bars I have EVER tasted!  They had just the right amount of peanut butter, chocolate and granola!  YUM!
Gavin did such a great job and really enjoyed cooking.  It was wonderful to see how impressed he was with himself.  While devouring every single noodle, he proclaimed that his mac & cheese was delicious!  The next morning,  he proudly packed a granola bar for his snack at school and that evening he told me that he told his classmates about his night of cooking.  Talk about a nice thing for me to hear!
Do you like to cook dinner with your kids?
Honestly, I often find that it seems to take double the amount of time than if I just did it myself and usually the kids end up frustrated or bored.  This time was different.  Both recipes moved along quickly and easily.  We enjoyed our evening of cooking so much that I'd like to giveaway a copy of the cookbook to a Mouse Ears Mom fan.  I'll pick the winner on Mothers Day!
The opinions in this review and giveaway are purely those of Mouse Ears Mom.  The giveaway is not sponsored by The Walt Disney Company.  It's simply my hope that you'll enjoy the book, as my family has enjoyed our copy.
Giveaway Details:
The giveaway will run from Wednesday, May 7, 2014 until May 11, 2014 at 12:00 am EST.
The winner will be chosen by Rafflecopter after verification of entries and notified by email.
To officially accept the prize the winner must reply by email within 24 hours. Make sure that you provide an email address that you check regularly.
The giveaway is open to United States residents only, ages 18 yrs old and up.
The lucky winner will be announced on the Mouse Ears Mom blog and the Mouse Ears Mom Facebook page, after the winner has accepted their prize.
To Enter Click on the Rafflecopter Link Below.  Good Luck!