When I think of Fall, I think of Mickey Mouse Pumpkins.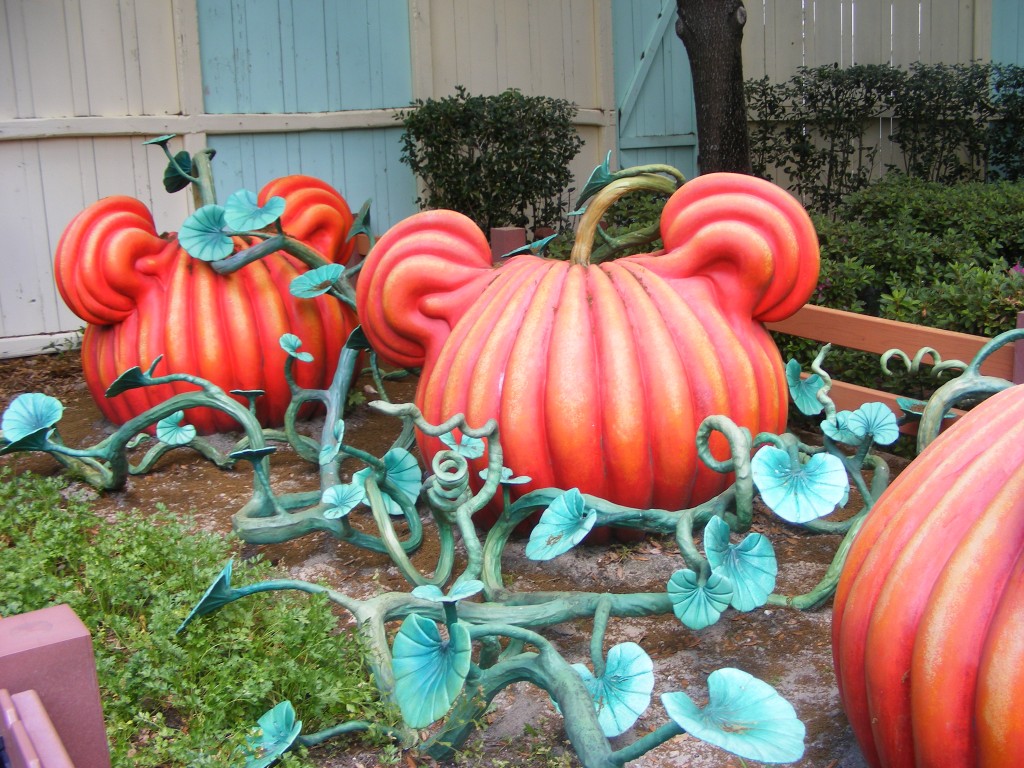 Where I live, once summer has ended and fall has arrived, the evenings welcome a nice warm stove baking cookies.  At The Walt Disney World Resort in Florida, the fall brings pumpkins in the shape of Mickey Mouse.  In preparation for our upcoming fall vacation to Walt Disney World, I thought I'd combine the two and make these Mickey Mouse pumpkin shaped cookies.  I think they'd be a great addition to any upcoming Halloween parties too!  Since a Mickey Mouse pumpkin cookie cutter doesn't exist, here are two tutorials on how to make them.
The first way to make to Mickey Mouse pumpkin shaped cookie is to use a pumpkin shaped cookie cutter with a small circle cookie cutter.
Cut off the bottom of the circles before attaching them to the pumpkin
Shape the circles to fit the shape of the pumpkin and gently press them together.  Secure the ear by applying a tiny bit of water.  Then into the oven they go.
The second way to make a Mickey Mouse pumpkin shaped cookie is to use a Mickey Mouse shaped cookie cutter, flatten the bottom and add a stem.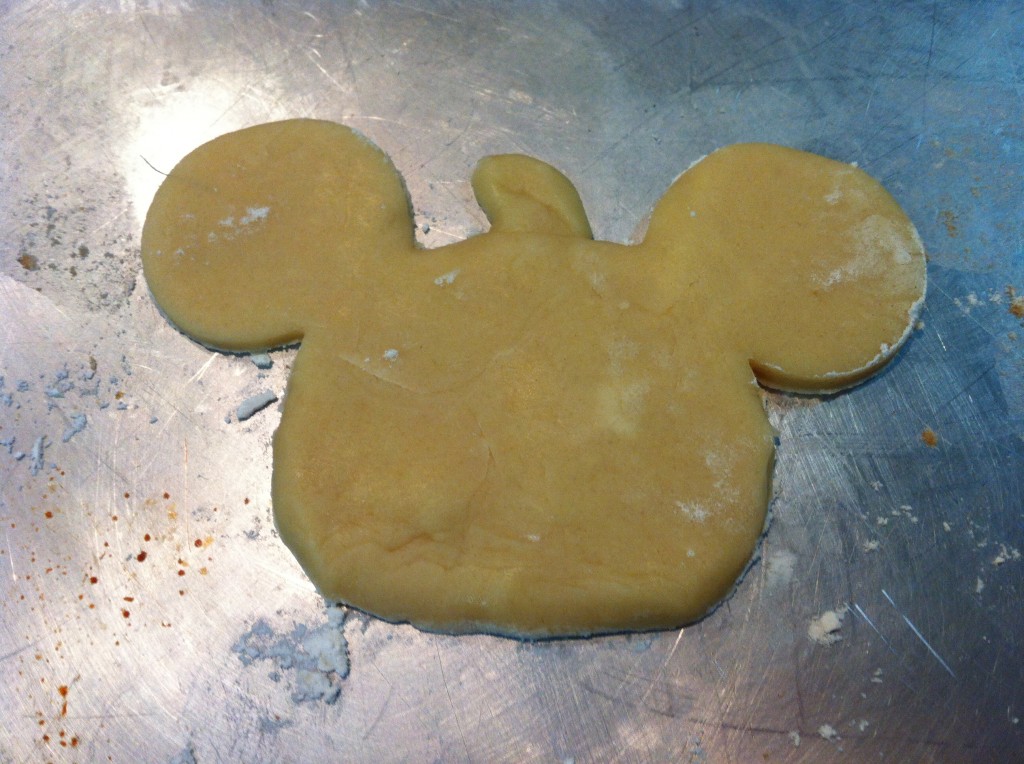 Into the oven they go.
Then comes the fun part, ICING!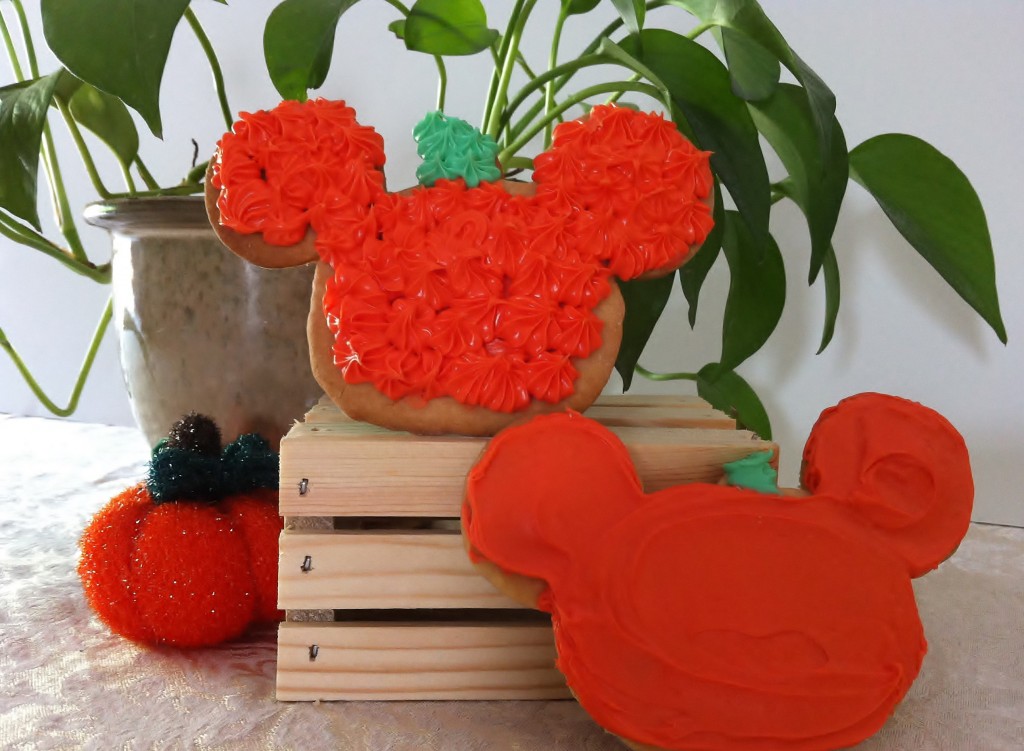 Regardless of which way I made these cookies, the kids in the neighborhood referred to the cookies as the Mickey Mouse pumpkin cookies…Success!