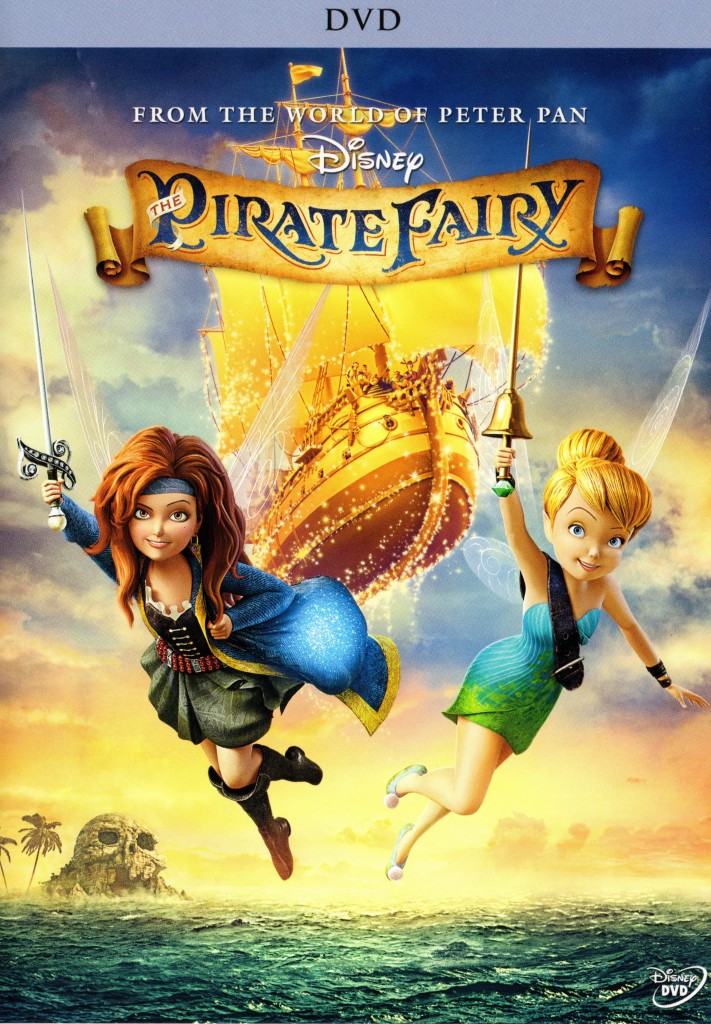 Do you love the movie Peter Pan?
On April 1st DisneyToon Studios released their fifth film in the Tinker Bell series titled "The Pirate Fairy".  When it arrived at our doorstep yesterday afternoon, the kids and I sat down for a special treat ~ Movie Night on a Tuesday night!  Our movie night is usually on a Friday or Saturday evening, but the three of us were so excited to see this film that I made an exception this time.  I have to say, it was a good decision on my part.  We all loved it!  Gavin and I have proclaimed it to be our favorite Tinker Bell movie to date.
Here's a little glimpse into the movie.  "The Pirate Fairy" tells the story of a curious and smart dust keeper fairy called Zarina.  She's a bit like our favorite fairy, Tinker Bell.  Unfortunately, Zarina's experiments get out of control and land her in trouble with the head of the Pixie Dust operations.  Upset and frustrated, she choses to leave Pixie Hollow and "hooks" up with a few pirates at Skull Rock.  Can you guess whom one of them might be? If you've guessed a certain Captain then you know Zarina is going to need some help from her friend Tinker Bell.
I truly enjoyed watching this movie with a Peter Pan magnifying glass, dissecting each scene to find a connection to the original Peter Pan film.  There are so many connections that I believe it's a MUST SEE for any Peter Pan fan.  The film is a pure joy to watch.  The storyline is sweet.  The animation is fantastic for a direct to DVD release and the soundtrack was fun and cheerful.  I simply love the song, "Who I am" by Natasha Bedinfield.
Gavin, my six-year-old, who said he was "too old to watch a Tinker Bell movie", couldn't help getting caught up in the storyline, laughing and telling me how he sees it all connecting to the Peter Pan movie.  Victoria, being two, made it half way through the film before becoming distracted, returning later when the music grabbed her attention.  She loves "Jake and the Neverland Pirates"  Disney Junior show, so she's familiar with the most famous pirate.  However, I was really surprised when watching "The Pirate Fairy" she announced, "Hook Mommy, Hook!"
So in case you have any doubt, my Mouse Ears Mom's opinion of "The Fairy Pirate" is Fantastic!
If you have a swashbuckling crew that you plan to view the movie with, you may want to make them a few Pirate themed treats to enjoy during your family's movie night.  Here is a photo my Captain Hook cupcakes. The link below will take you to the simple tutorial of how I made them.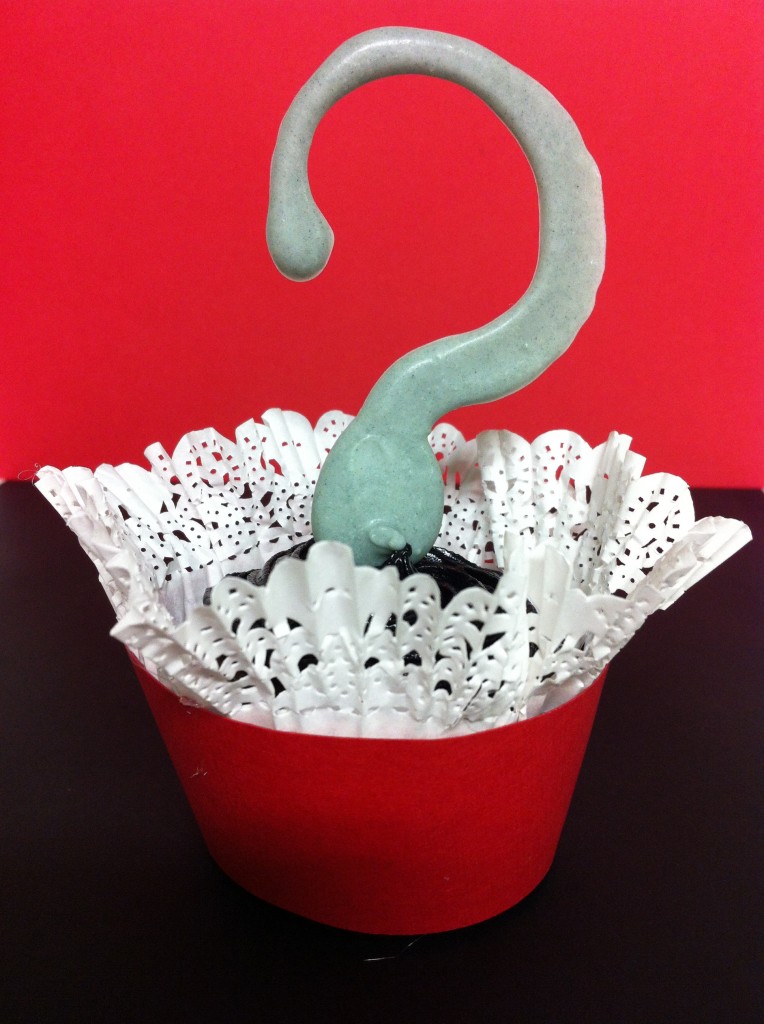 If you're a fan of Peter Pan, I hope you have the opportunity to view "The Pirate Fairy."  I'm sure you'll enjoy it!  If you haven't purchased this film yet, stop by the Disney Store online, where you can purchase the movie along with more than a dozen Pirate Fairy items!  Below is the Disney link to take you there!