Happy 54th Anniversary Walt Disney's 101 Dalmatians!
Last night my family and I celebrated this classic family friendly movie during our weekend moving night. Watching fashion-forward Cruella and the adorable spotted puppies, on their wild adventure through London, brought so many smiles and laughs (some of them full belly, I might add) that it's hard to believe this film was release to theaters over five decades ago!
Of course, with every Disney themed movie night, one MUST have character-inspired treats! Should we go Villain or Hero?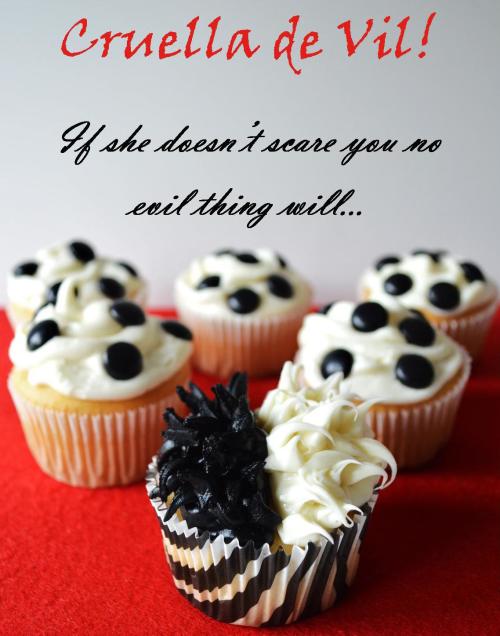 These Cruella de Vil and her captured puppies cupcakes are super simple to make and I think, look fantastic!  Want to see how I created Cruella's infamous hair? You can find my tutorial here.
Here's a healthier alternative to cupcakes and they pay tribute to Dalmatian heroes, Pongo and Perdita! Dalmatian Tails (white chocolate covered bananas) are so easy to make!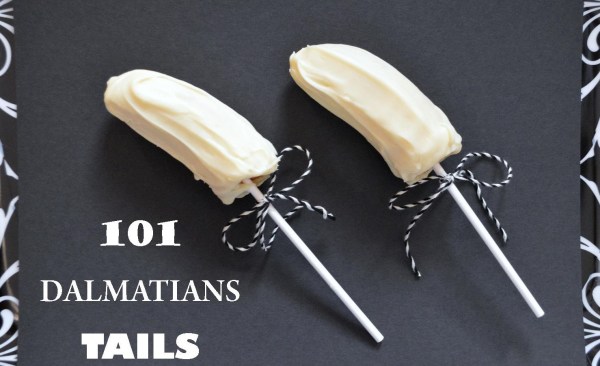 To make this tail-waging treat, you need these three ingredients:
Bananas
White chocolate melts
Candy sticks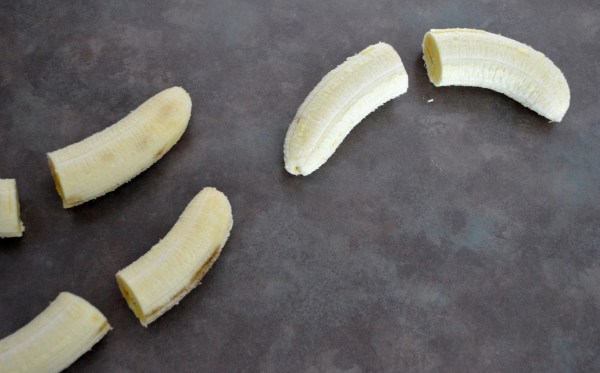 Cut your bananas in half and insert sticks in the bottom.
Place the bananas on a wax-lined cookie sheet.
Put the cookie sheet with bananas in the freezer for about 15 minutes.
Melt your white chocolate in a shallow pan that you can roll your banana in or a deep enough cup that you can dip the entire banana directly into cup.
Take the bananas out of the freezer and dip or roll each one in the bananas in the melted chocolate until their covered.
Place them back on the wax-lined cookie sheet and place them in the refrigerator until the chocolate hardens.
Enjoy! If you're not ready to eat them, keep the "Dalmatian Tails" in an air-tight container in the refrigerator until later that day.
Have you watched Walt Disney's 101 Dalmatians with your family? Why not pull the DVD out this afternoon, whip up a batch of "Dalmatian Tails" and enjoy the movie!
You have to admit, Cruella sure looks great for 54!
You may also like: