This Olaf-inspired food art is just one of the new Disney-Inspired recipes created through Disney's new partnership with Smucker's Uncrustables!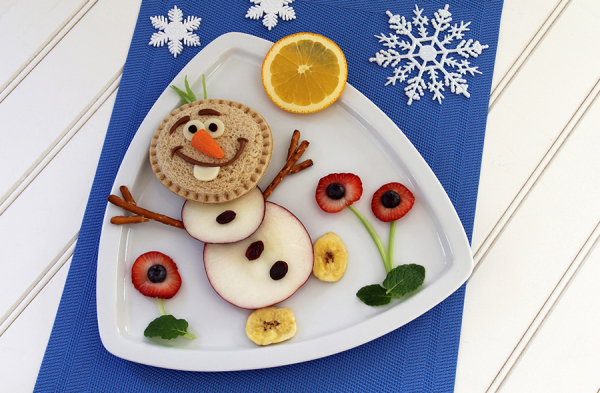 Disney Family has just kicked off 2015 with a bunch of new recipes, crafts, activities, and a fun "Show Your Disney Adventure" contest to win a Disney Parks Vacation!
Below is Disney's press release that I just received. I know you want the scoop too, so read below! 
Disney Family offers moms and families a big library of thousands of recipes, crafts, and activities, all in one beautiful, easy-to-use site. There's also a "Mom's Disney Sidekick" section, which is presented by Smucker's® Uncrustables® and offers tips and ideas on making the fun and magic of Disney easy and convenient. New ideas have just been added to help jump start 2015 and the return to the classroom. Bring Disney to life at home with fun recipes and articles like:
Uncrustables and Disney are also hosting the Show Your Disney Adventure promotion where one winner and 3 guests will receive a magical vacation package at Disney Parks. To enter, share a photo showing your Disney Side online at partners.disney.com/share-your-disney-adventure or through the Disney Applause app starting today through February 16.
Adorable Disney Food Art AND a contest to win a Disney Parks trip! Now that's some good news! Time to find the perfect Disney photo! Have a great day everyone and good luck!